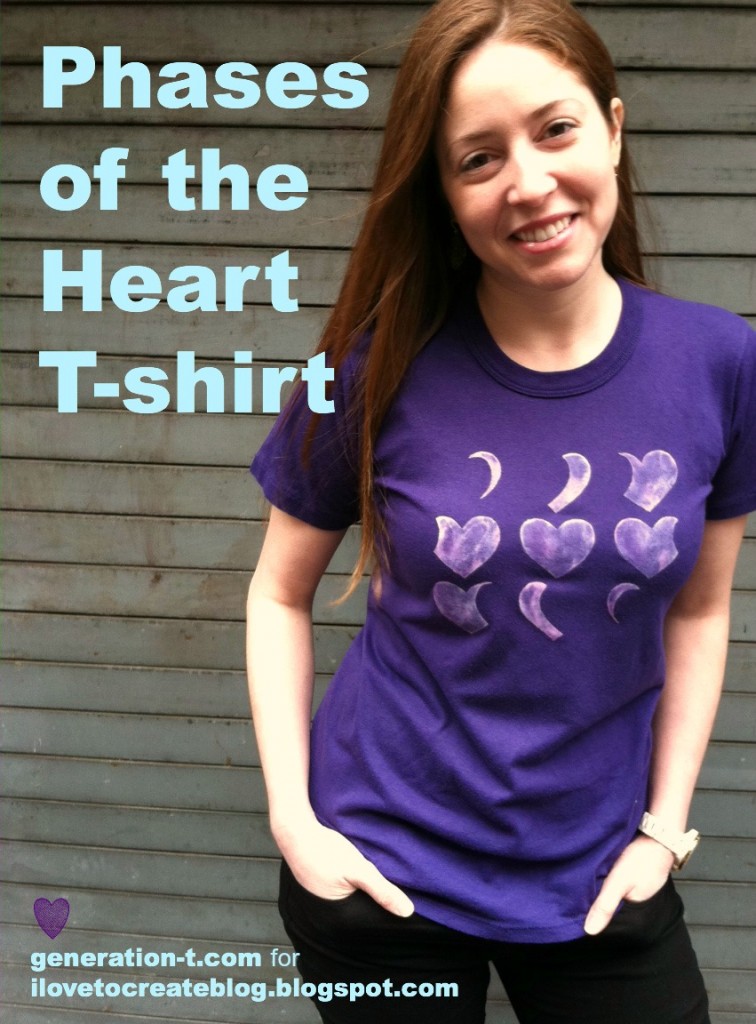 I was inspired by a DIY
phases of the moon T-shirt
I saw on Pinterest, and thought it would be fun to try a heart shape in place of the moon. Though Valentine's Day is an odd one to celebrate -- it's gotten a little commercial in the past few decades for my tastes, but I do appreciate another opportunity to tell the people dearest to me that I care about them with an extra hug, a simple handmade valentine...or a T-shirt! (PS: Did you know that it's celebrated as "Friend Day" in Finland? I
love
that!)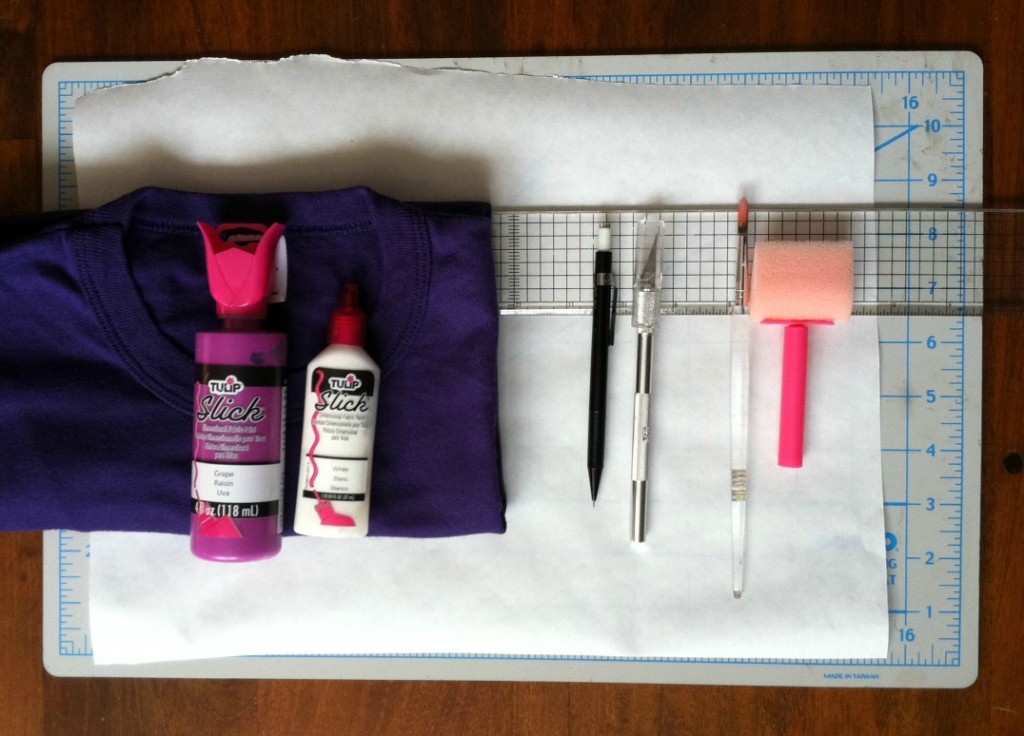 What You Need:
-1 plain T-shirt
(I chose purple to suggest a night sky background)
(I mixed about equal parts Grape and White)
-Freezer paper (to create the stencil)
-Pen or pencil (to sketch)
-Craft knife and cutting mat
-Iron and ironing board
-Scrap paper or cardstock
-Ruler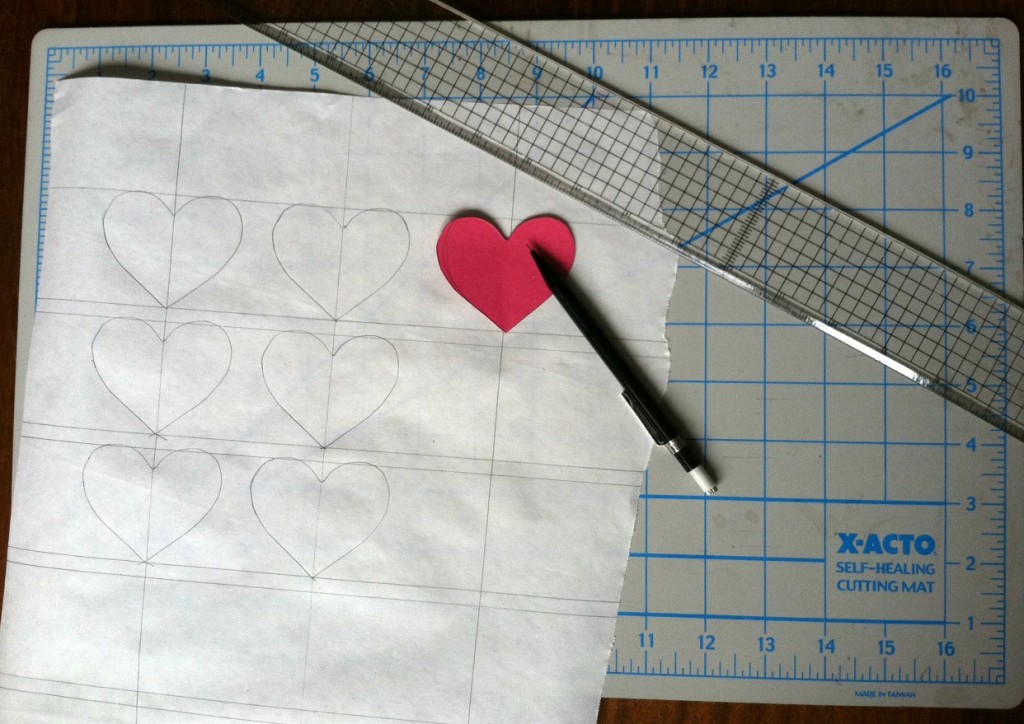 Cut out a heart from the scrap paper or card stock and trace it 9 times onto freezer paper (shiny surface down), arranged in a rectangle grid. (Alternatively, create the grid of hearts and alter them on the computer, print it, and use the craft knife to trace over it to create your freezer paper stencil.)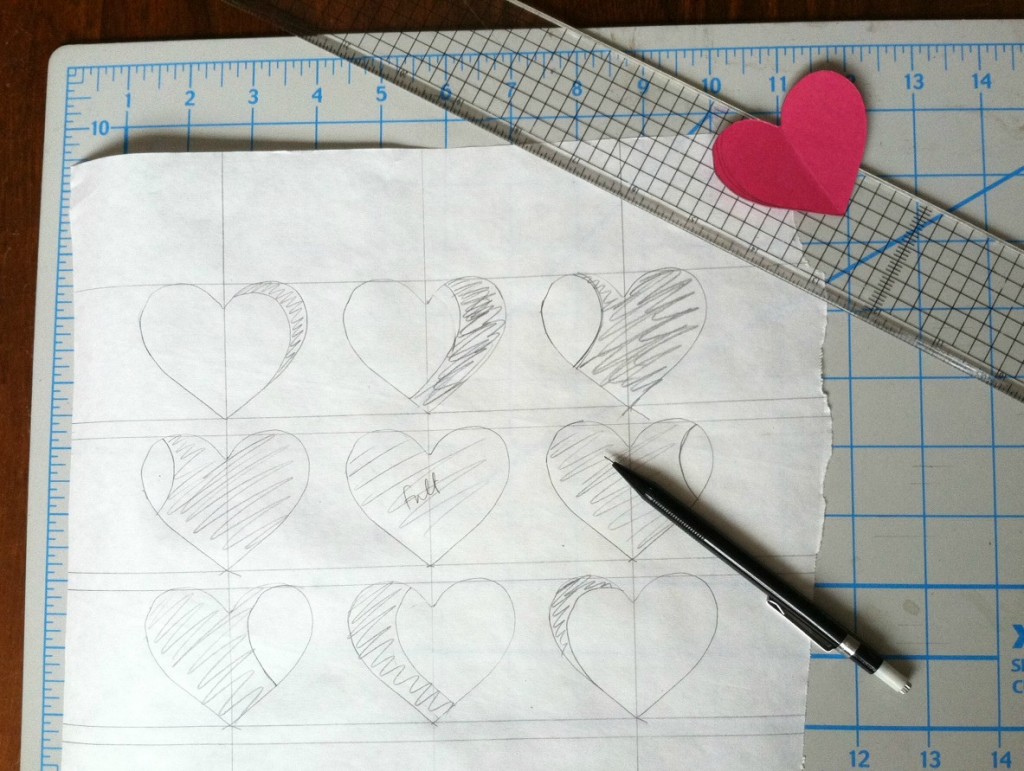 Use the same heart to trace small "cutouts" out of the full heart (to show the waxing and waning phases), as shown. Shade in the area you intend to cut so you don't get confused and have to start over!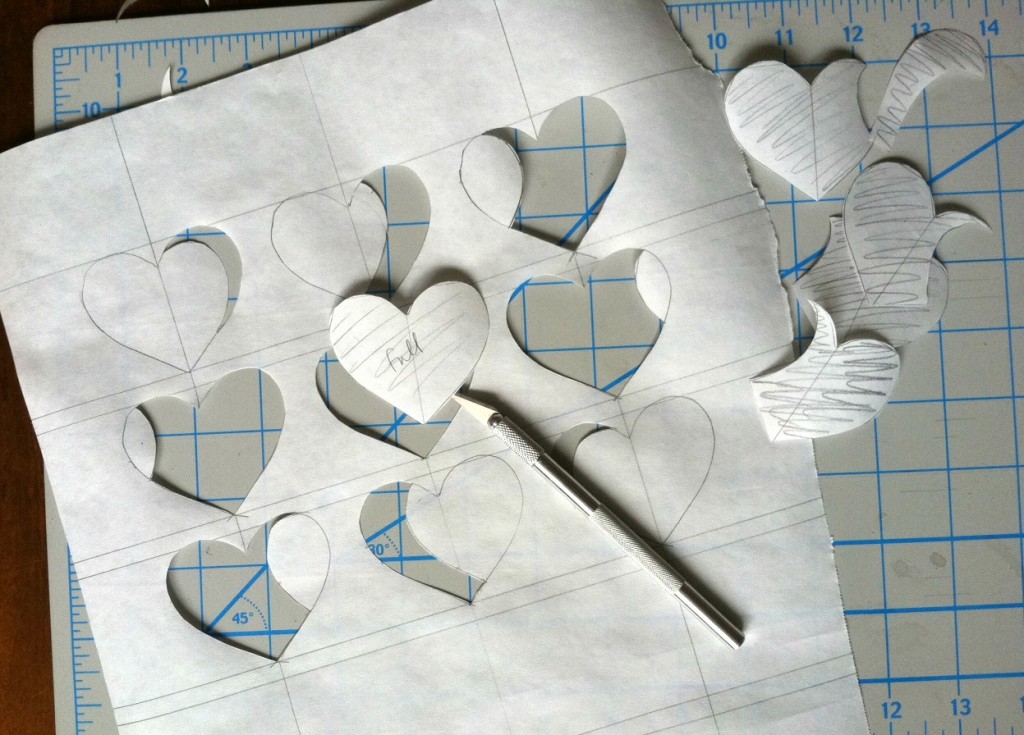 Carefully cut out the shaded areas of the varying heart shapes from the freezer paper to create the stencil.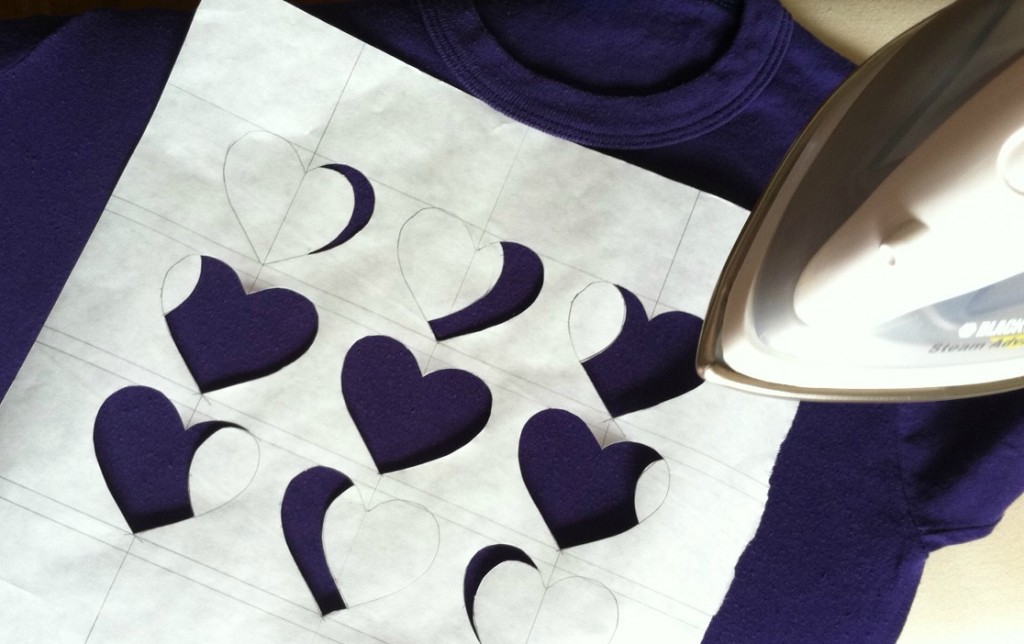 Lay the T-shirt flat. Center and iron the stencil (still shiny surface down) onto the front of the shirt.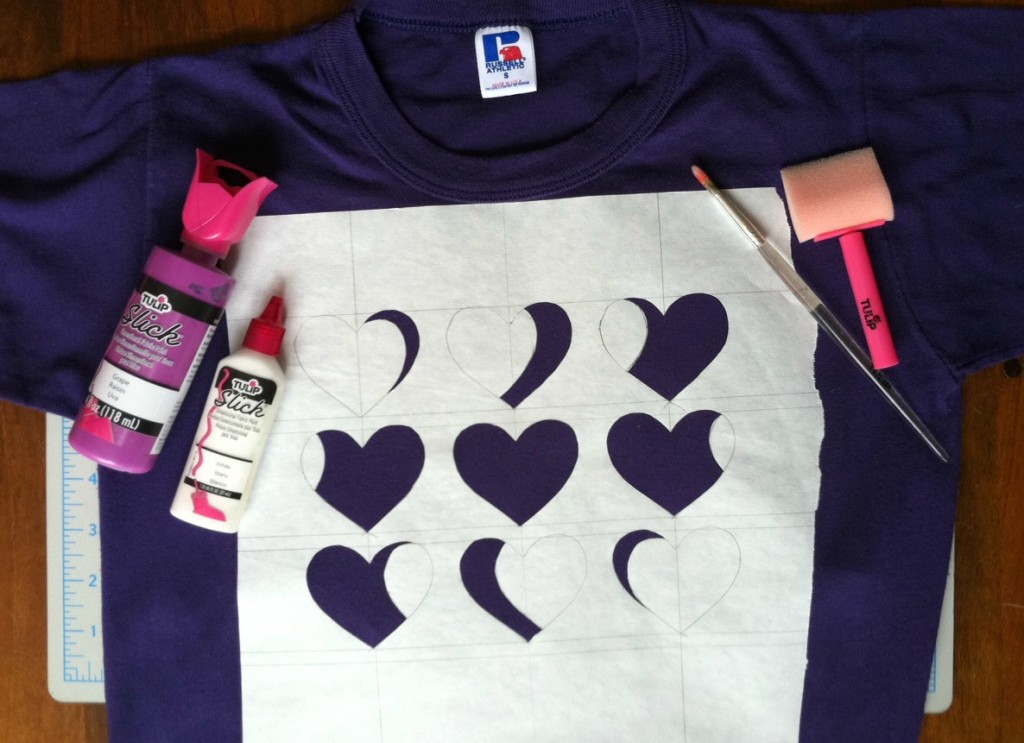 Prepare your paints, insert an extra sheet of freezer paper between the layers of the shirt (to prevent the paint from bleeding through), and carefully apply the paint lightly over the stencil.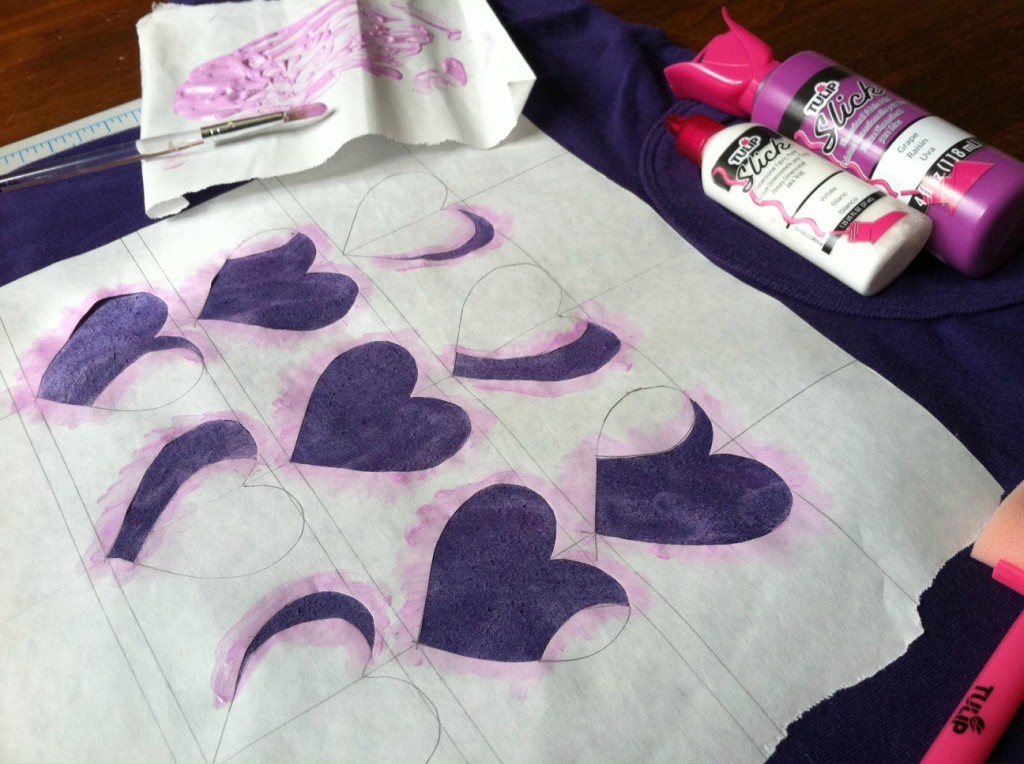 Continue until the entire design is covered. Apply extra layers of paint if you're working on a darker shade T-shirt.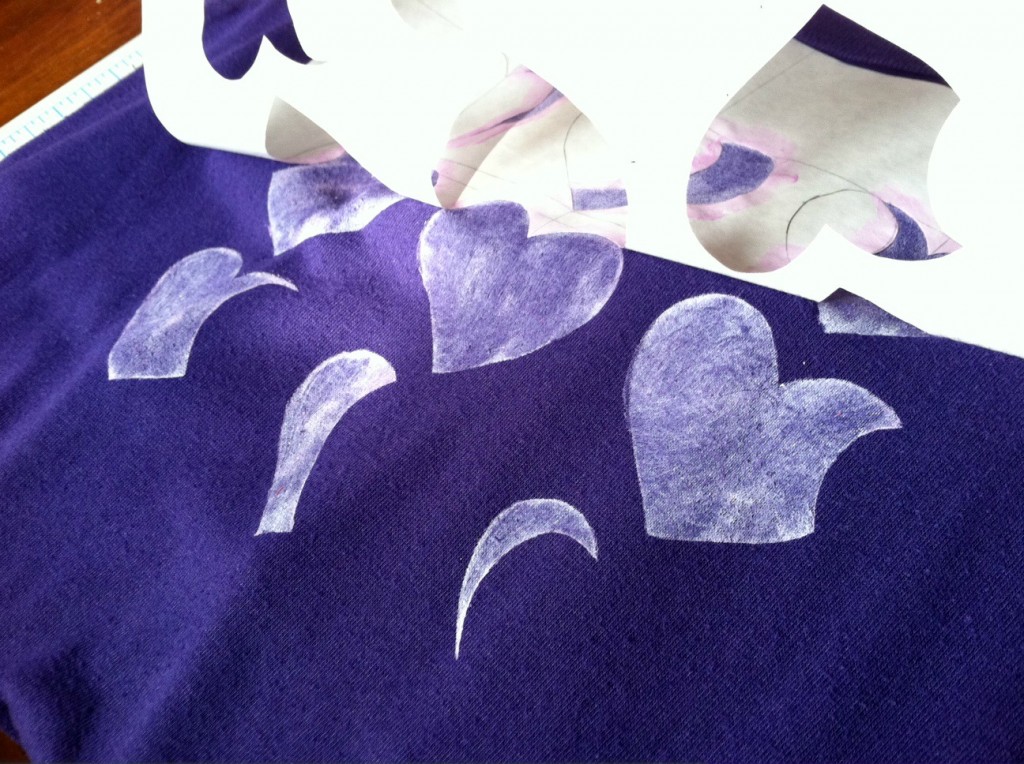 Carefully peel back the stencil and let it dry completely.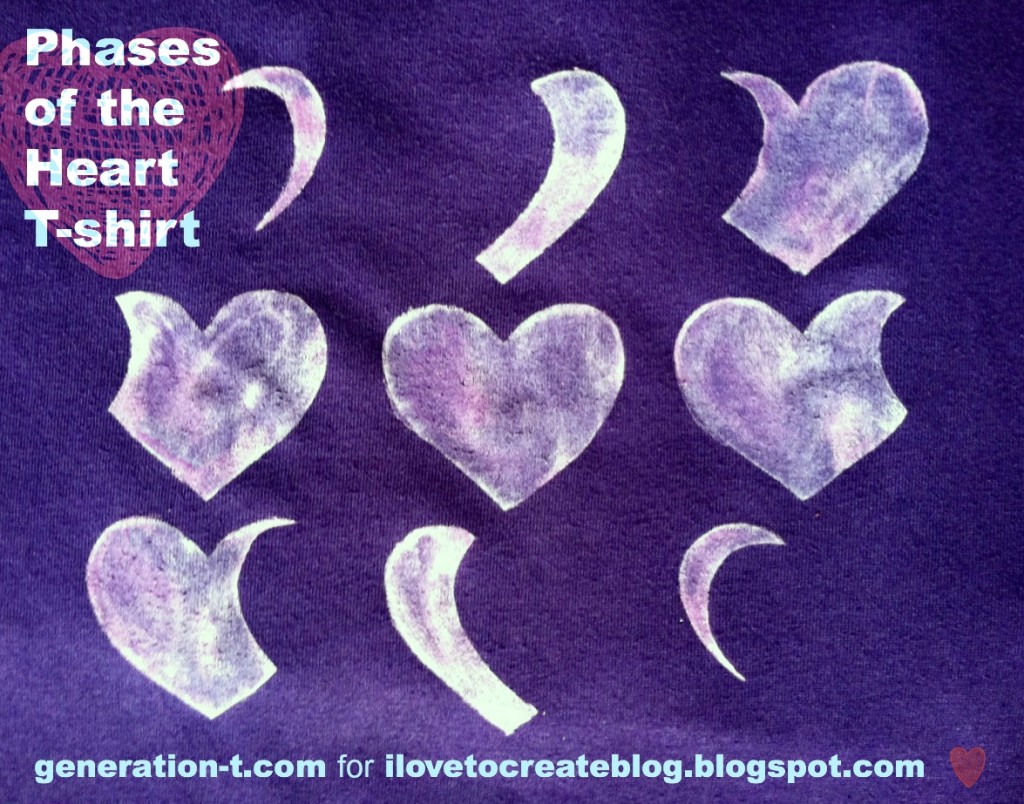 Remove the scrap paper, and try it on!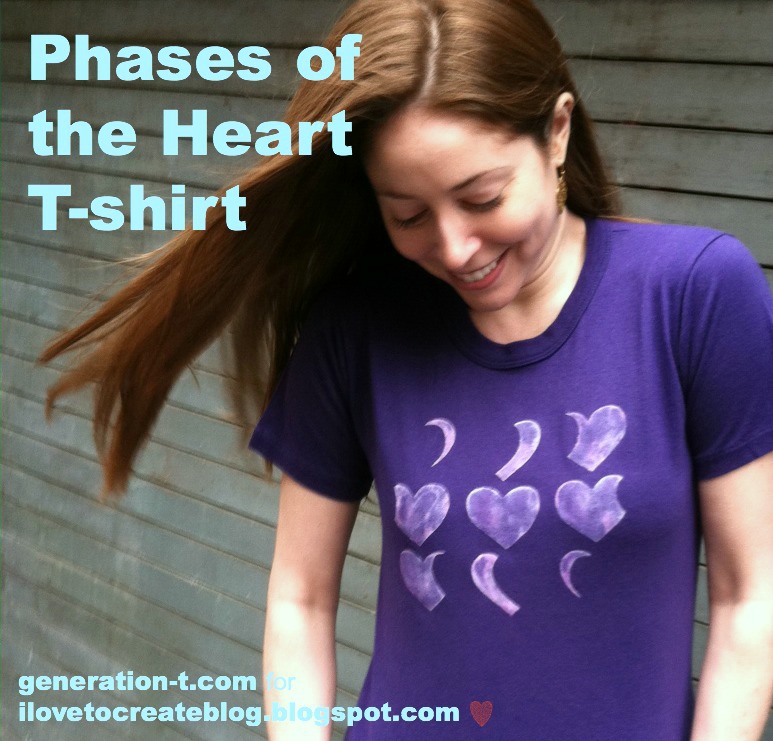 BONUS! Before you toss those scraps of freezer paper that you cut from your stencil, iron them onto another T-shirt in the same configuration, and use Tulip Fabric Spray Paint to cover over them. Let dry and peel them back to get a reverse image--a companion to the original Phases of the Moon T-shirt.
I call it "Total Eclipse of the Heart" T-shirt.