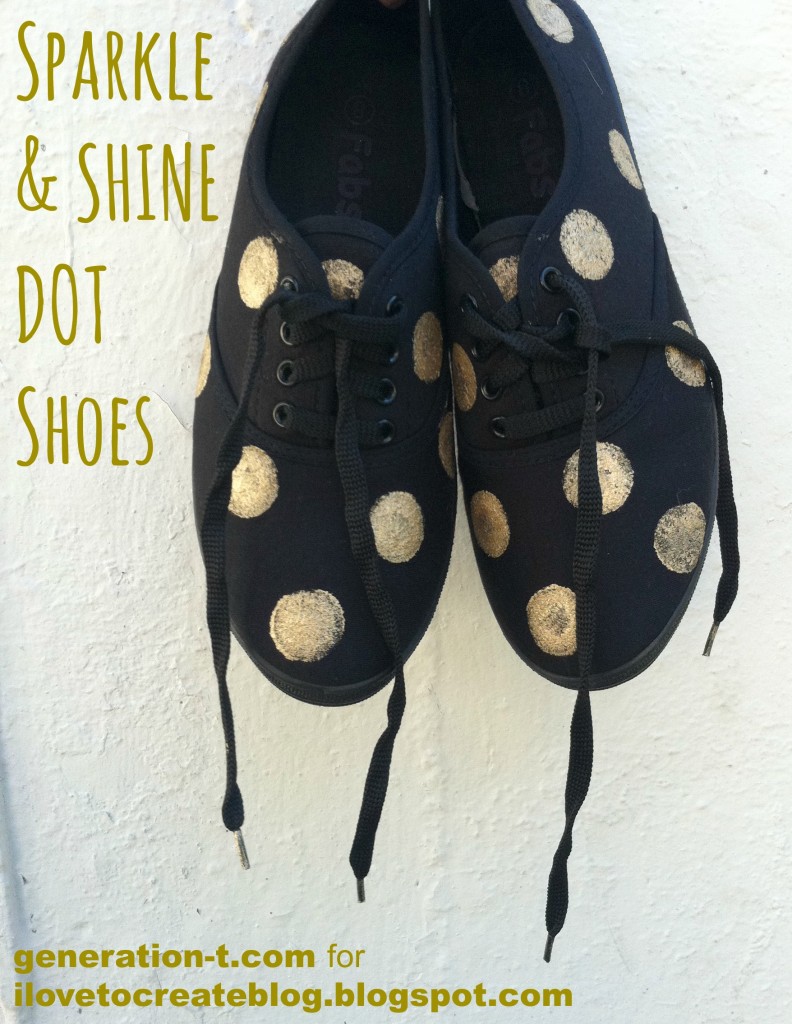 Nothing like a little glitter paint to add a quick and easy sparkle to your step. Here's a snazz-up-your-kicks tutorial that works year round, but is particularly perfect as we head into the holidays (because who wants to stand around and drink eggnog/drop it like it's hot/watch the ball drop in heels?)!

What you need:
-Black canvas shoes (with or without laces!)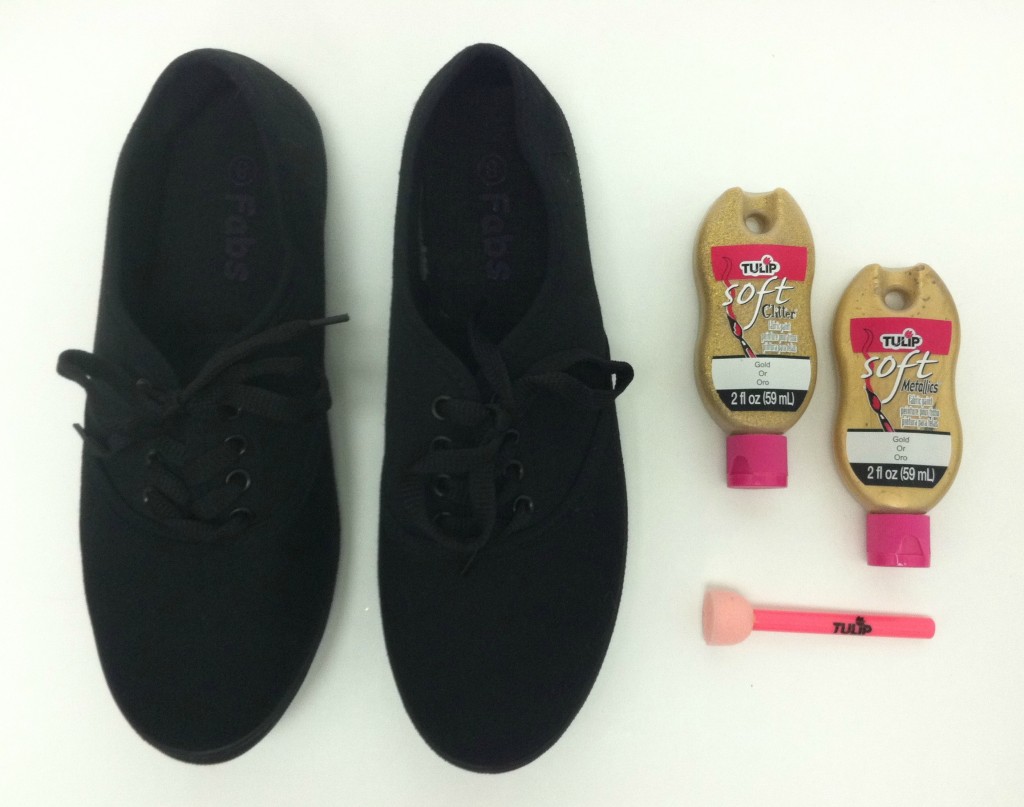 Remove the laces from the shoes and set them aside. Squeeze some fabric paint out onto a piece of scrap paper. Liberally cover the flat surface of the pouncer, then stamp it at least once on the paper to even out the paint over the spongy surface. Stamp it firmly onto the shoe. (Stuff the shoe with newsprint paper or use your other hand to reinforce the inside of the shoe.)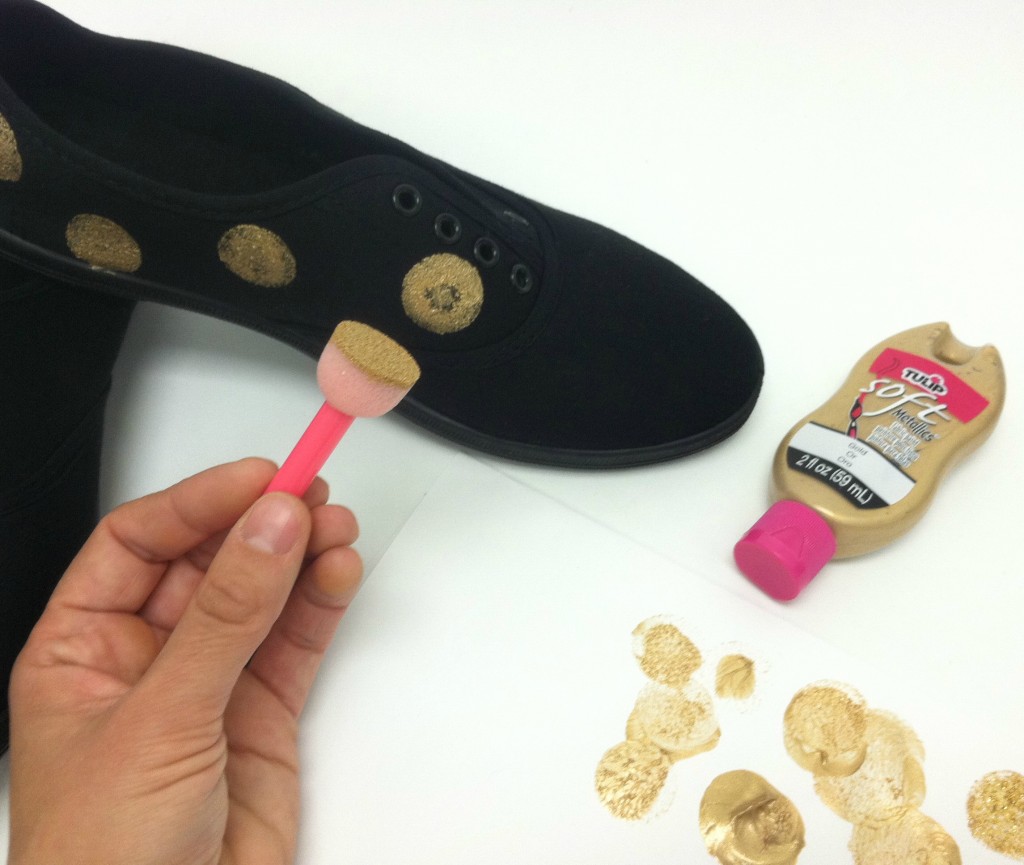 Stamp the polka dots, evenly spaced, around the outside of the shoe (don't forget the shoe tongue, if there is one!). Let them dry.
Once they're completely dry, re-lace the shoes. Optional: Paint the tips of the laces to coordinate with the painted dots on the shoes!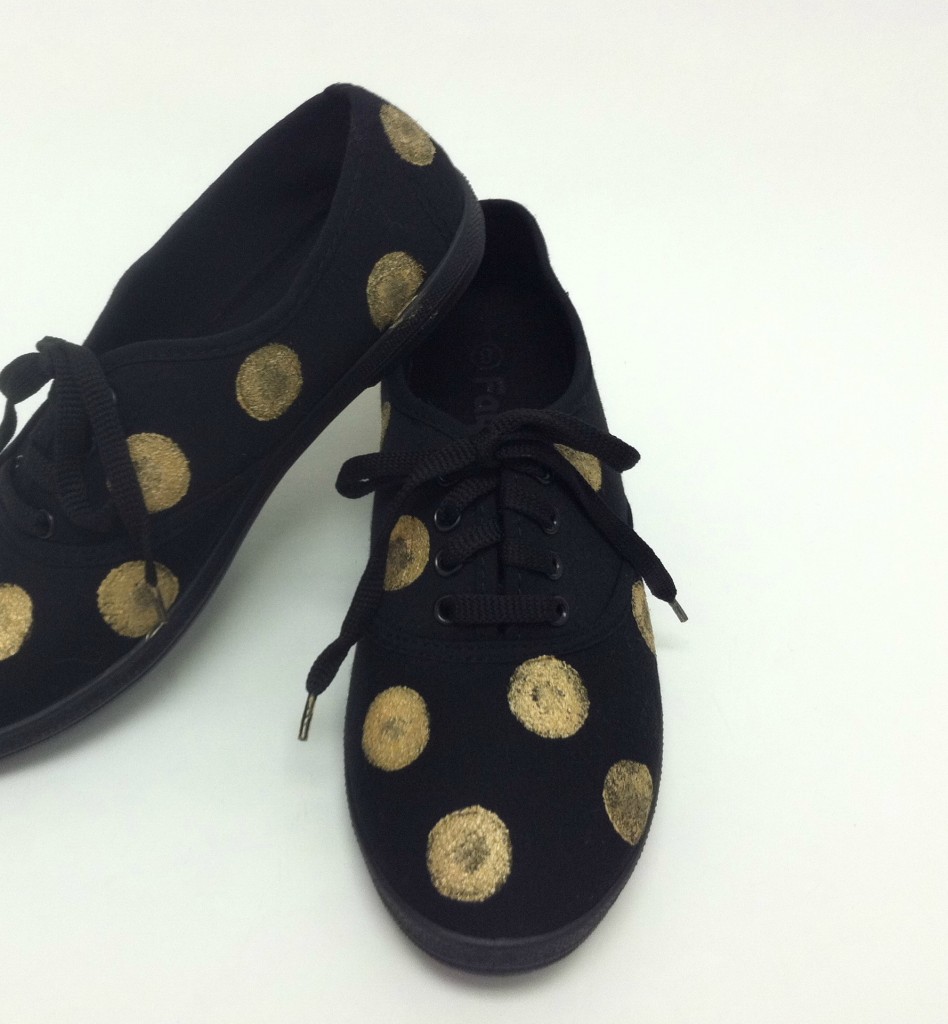 Lace 'em up and kick up your heels!