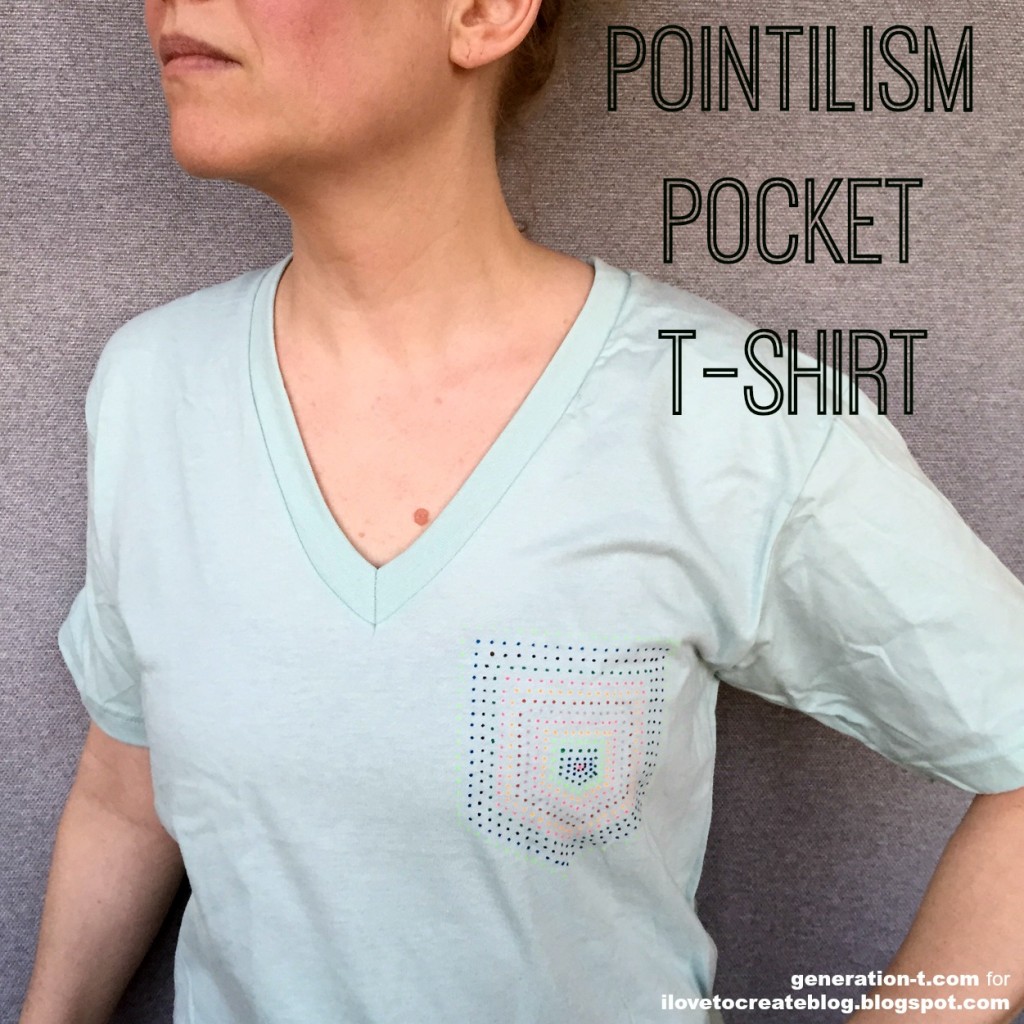 Pssst! It's officially springtime, and that means it's time to pull all those T-shirts out from hibernation--or bring in some fresh ones to the rotations. In this one, Trompe l'oeil meets pointilism in a faux pocket T-shirt--a great low-stakes revamp that'll do wonders at masking a well-placed food stain or simply sprucing up a plain shirt. Making the dots is so meditative, I'm ready to lose myself in a Lichtenstein-inspired image next!

What You Need:
-Tulip Fabric Markers (rainbow set)
-thin scrap cardboard cut into 4"-wide pocket template
-thin scrap cardboard to use as T-shirt insert to prevent bleed
-plain, light-colored T-shirt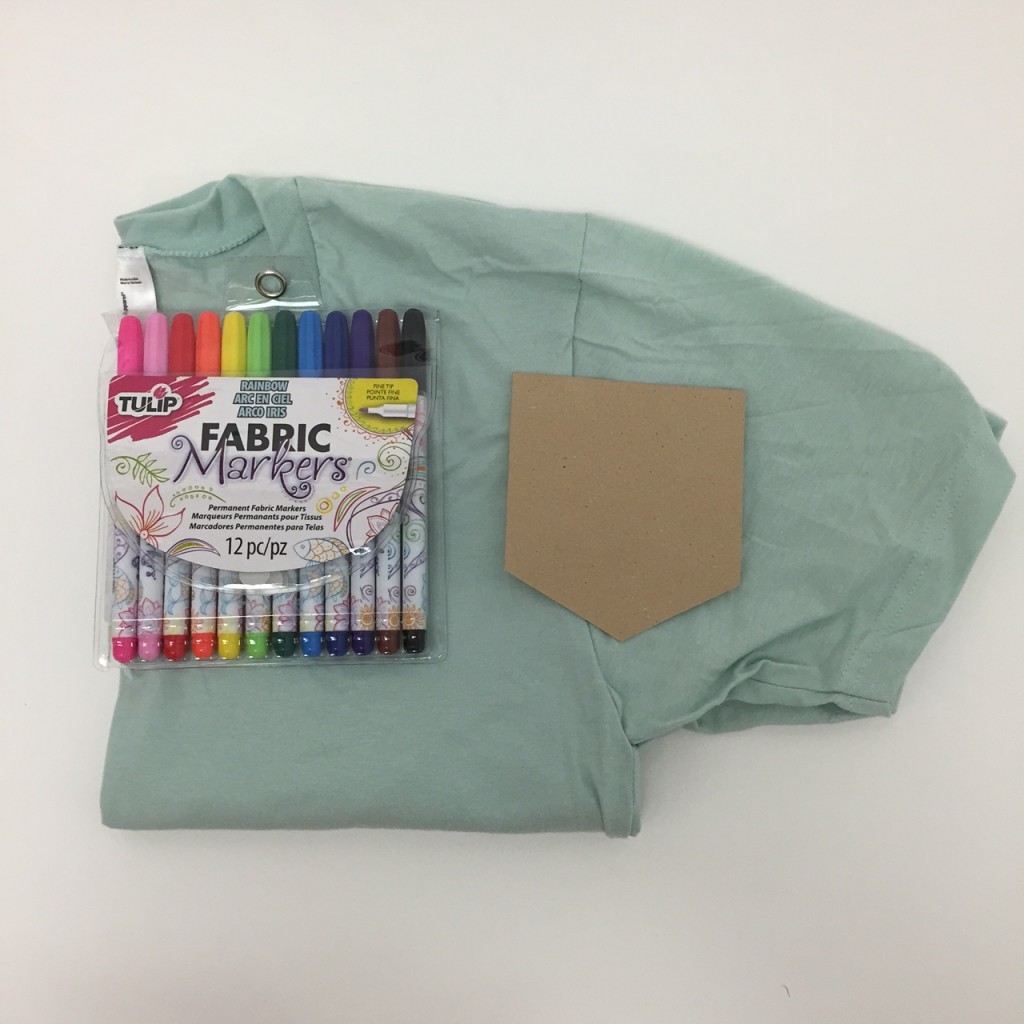 Lay the T-shirt flat, and insert the whole piece of scrap cardboard in between the layers of the shirt. Arrange the pocket template on the T-shirt.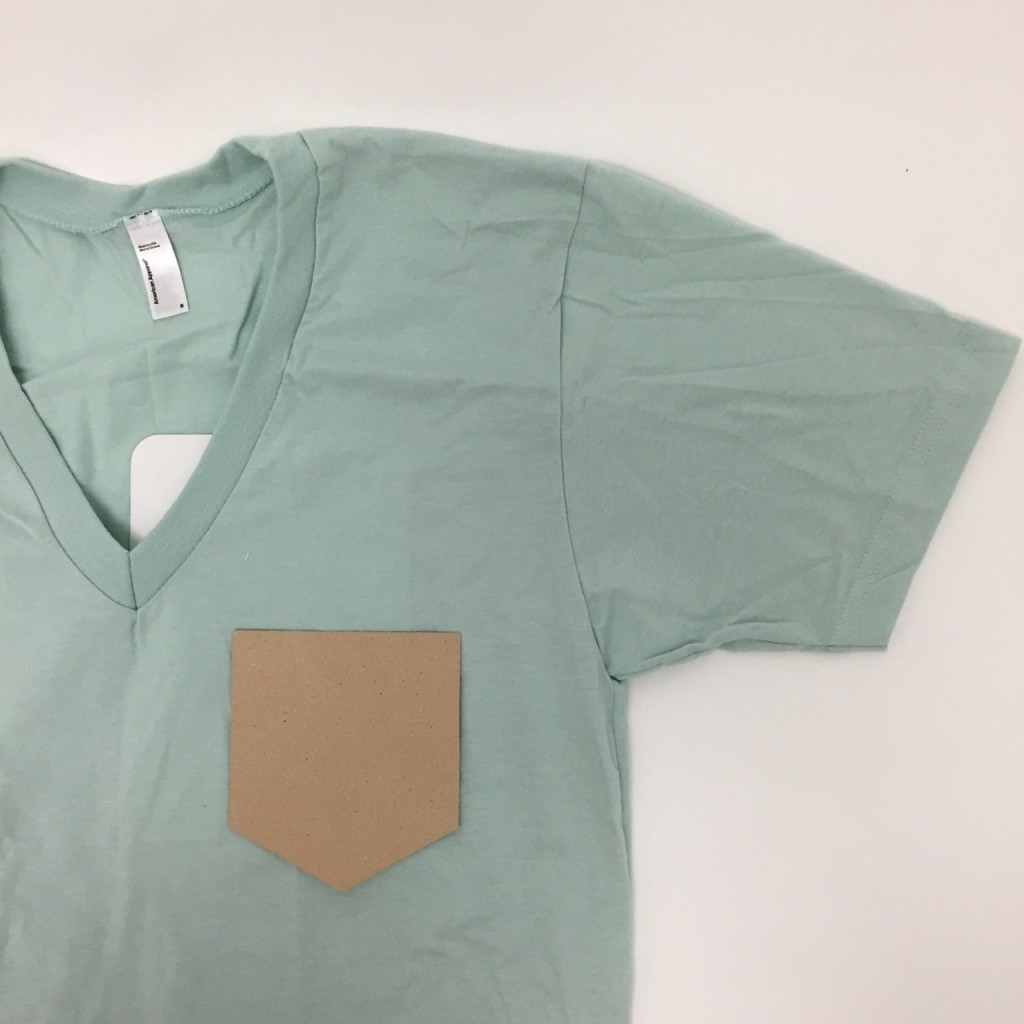 Holding the template in place with one hand, use one of the fabric markers to make dots around the perimeter, about 1/8"-1/4" apart.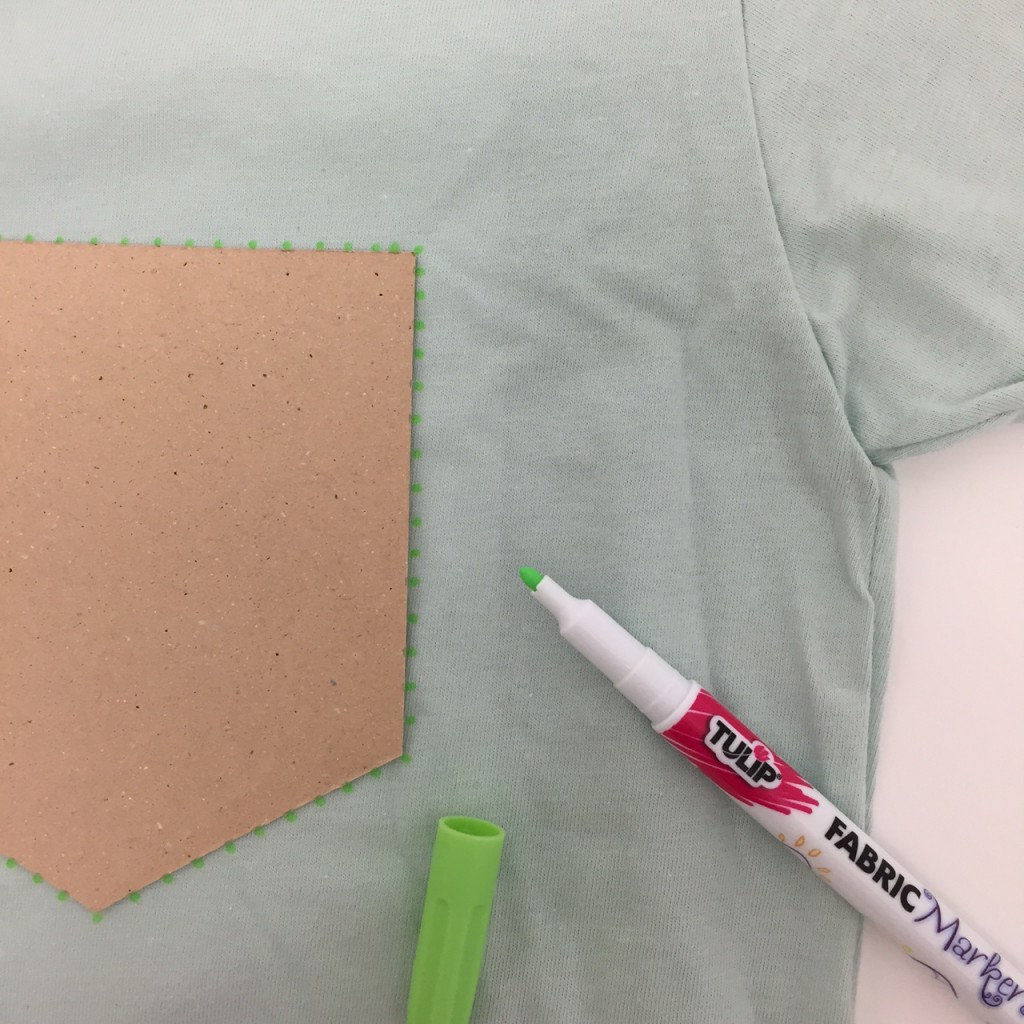 Remove the template and select a different color fabric marker to make a line of dots just inside the first. Continue adding colors and concentric "stripes" of dots in this manner. Optional: Use the pocket as a straightedge.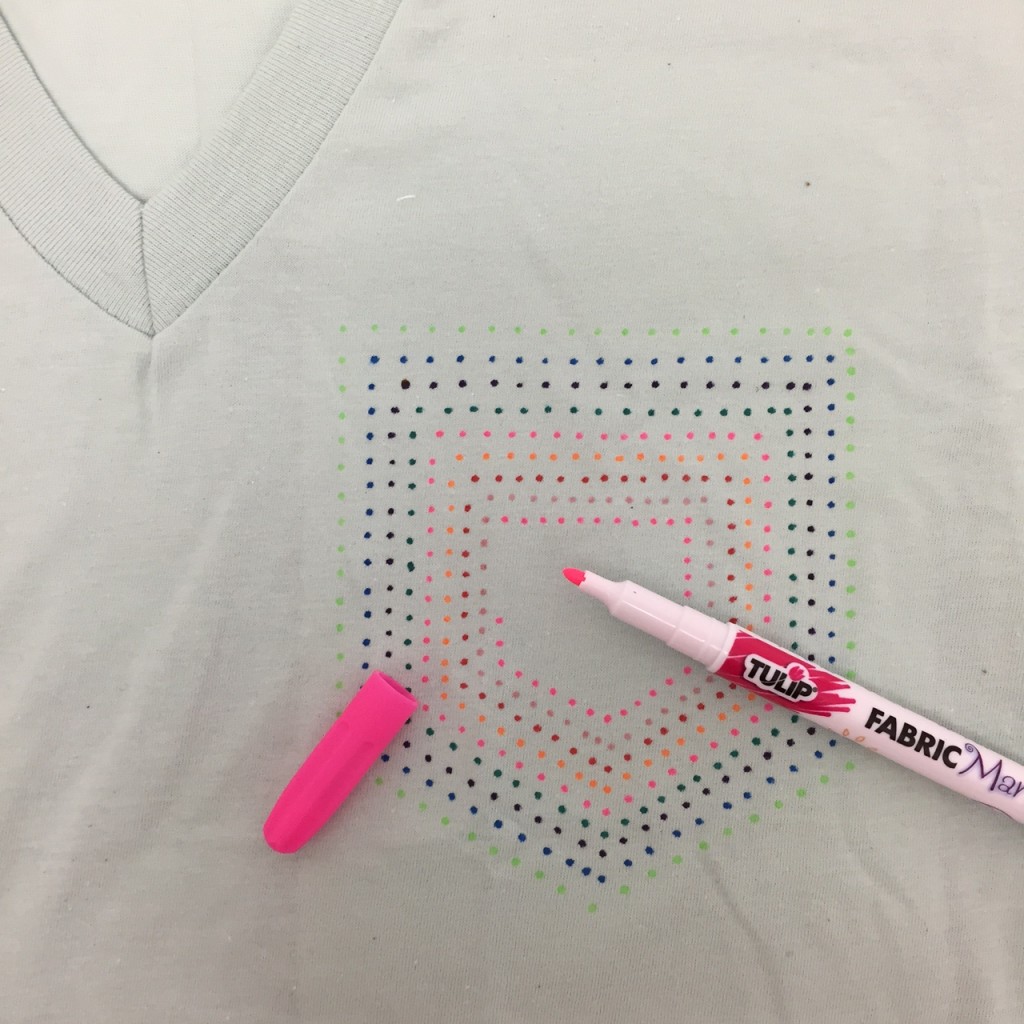 Create a pattern by repeating colors in reverse order, or by clustering like colors (cool tones, then warm tones).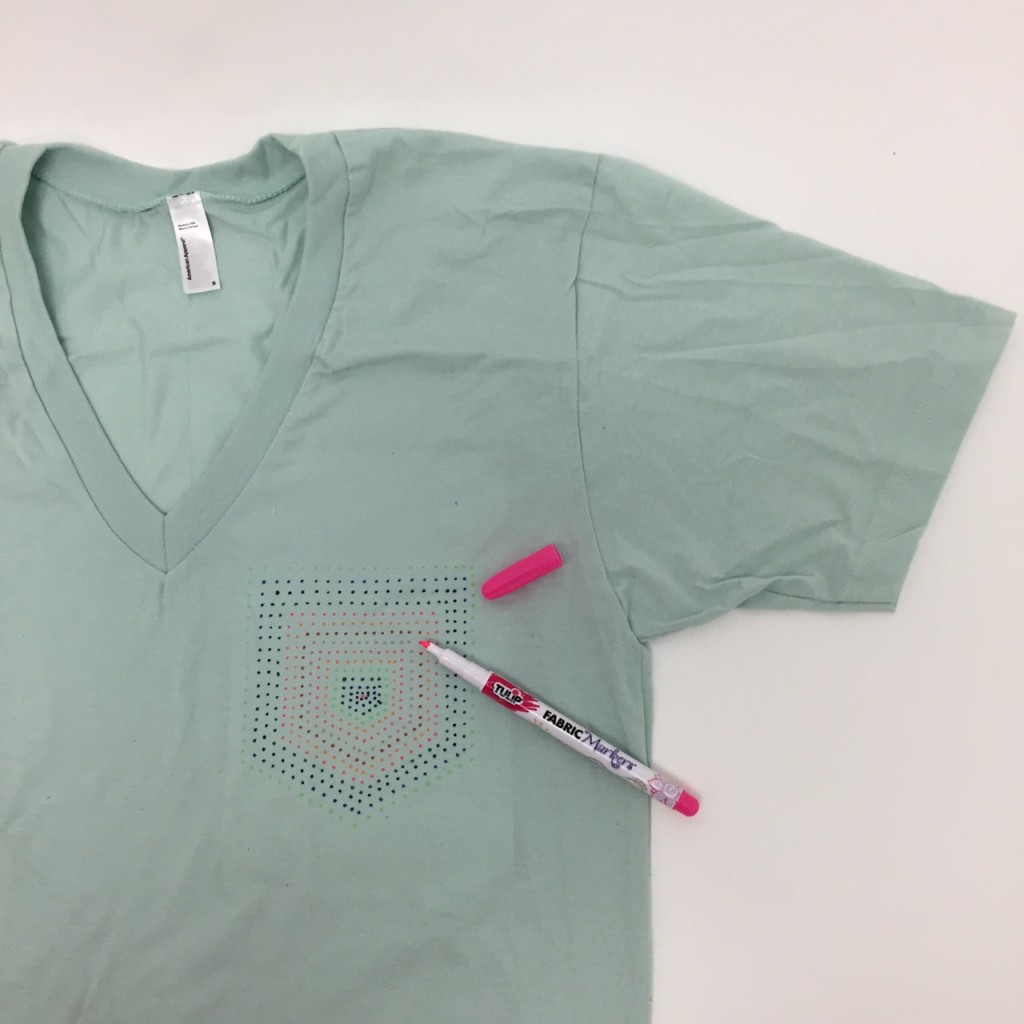 Remove the cardboard insert and try it on!