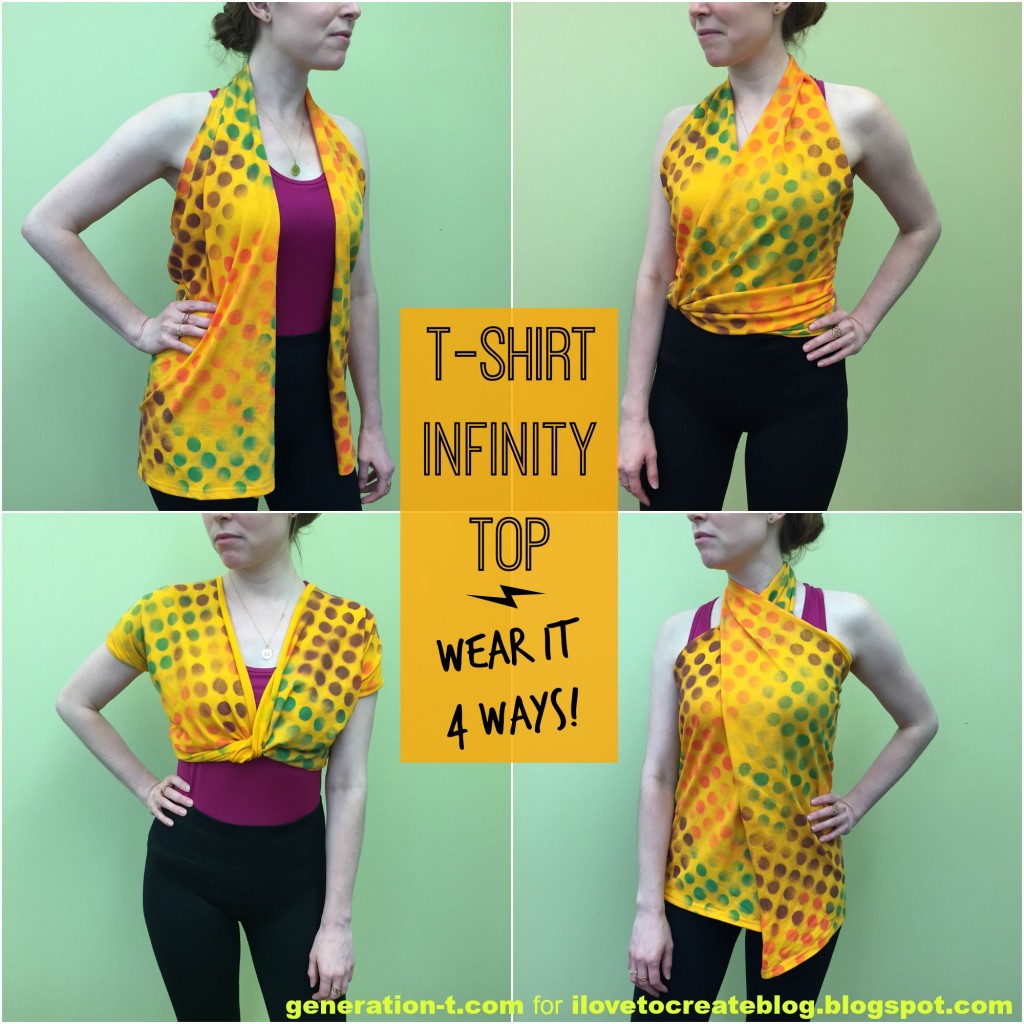 The best thing about T-shirt season? Umm...T-shirts. Here's a no-sew T-shirt project to help you kick off a totally sweet summer. Punch it up with custom textiles, and then wear it any way you like -- the possibilities are infinite...or nearly!

-Light-colored T-shirt (baggy)
-Stencil (I used a panel from a modular stacking unit)
-Scrap paper or cardboard (to insert between the layers of the T-shirt)
-Fabric scissors

Make it:
Lay the T-shirt flat. Inset the scrap paper or cardboard into the T-shirt to prevent paint bleed between the layers. Lay the stencil over the top.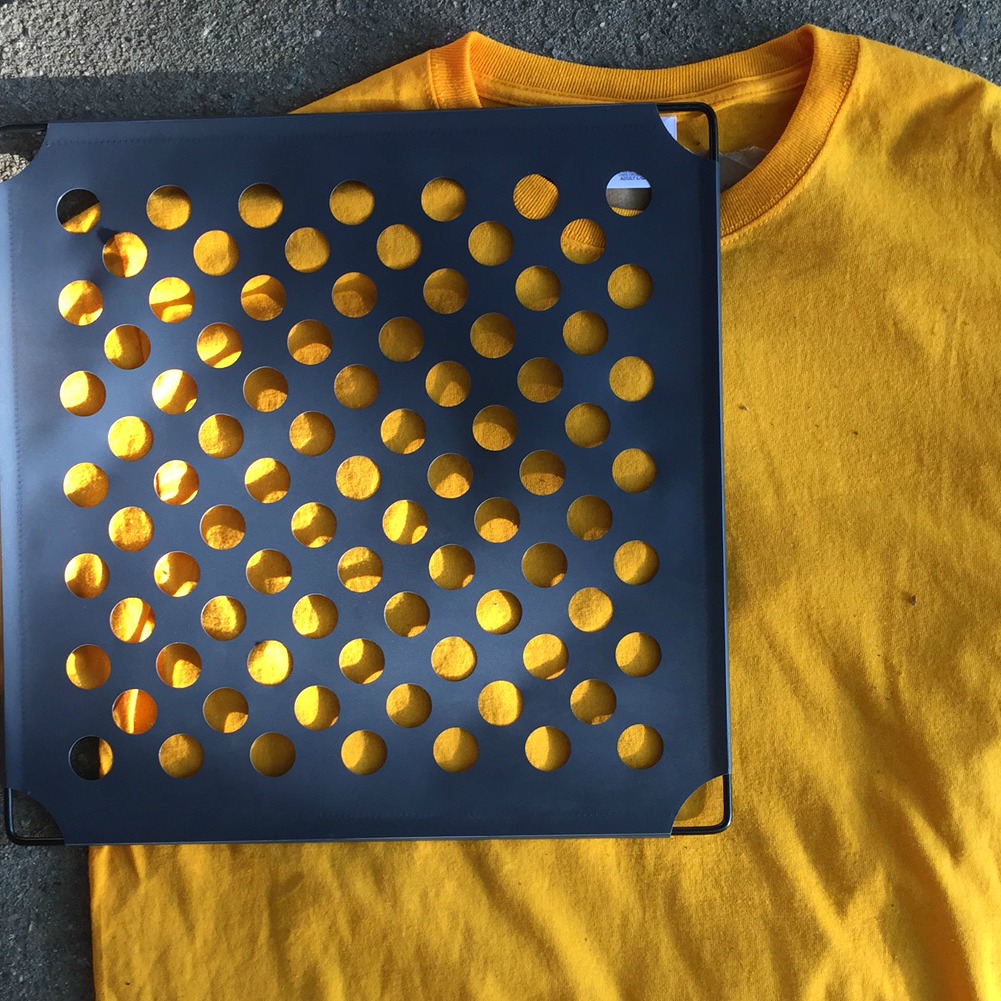 Follow the instructions on the Color Shot spray can to get the paint primed. Spray the paint evenly over the stencil in a well-ventilated space.
Lift the stencil and move it to another part of the shirt, changing paint colors at each move. Let it dry completely. Apply paint to both sides of the shirt.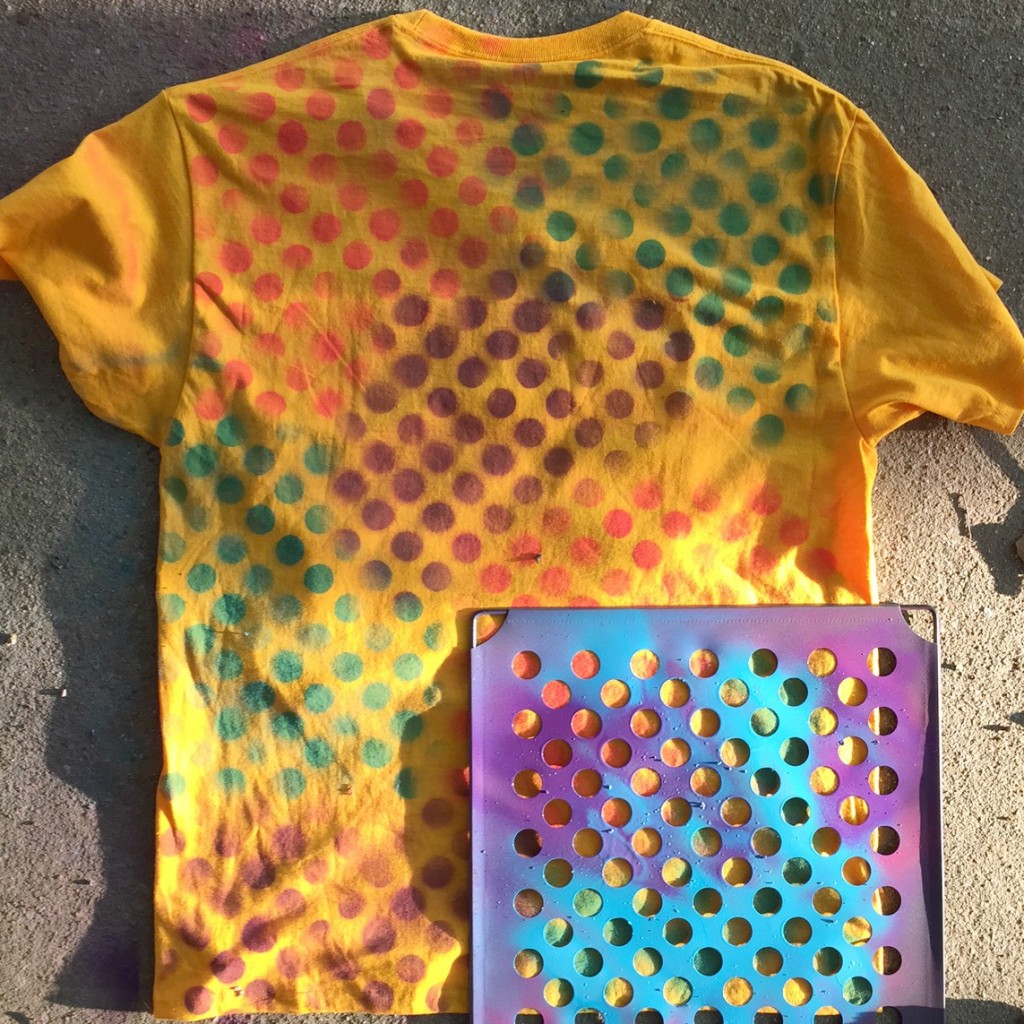 Once the shirt is dry, make two cuts through both layers of the shirt, as shown in the photo below.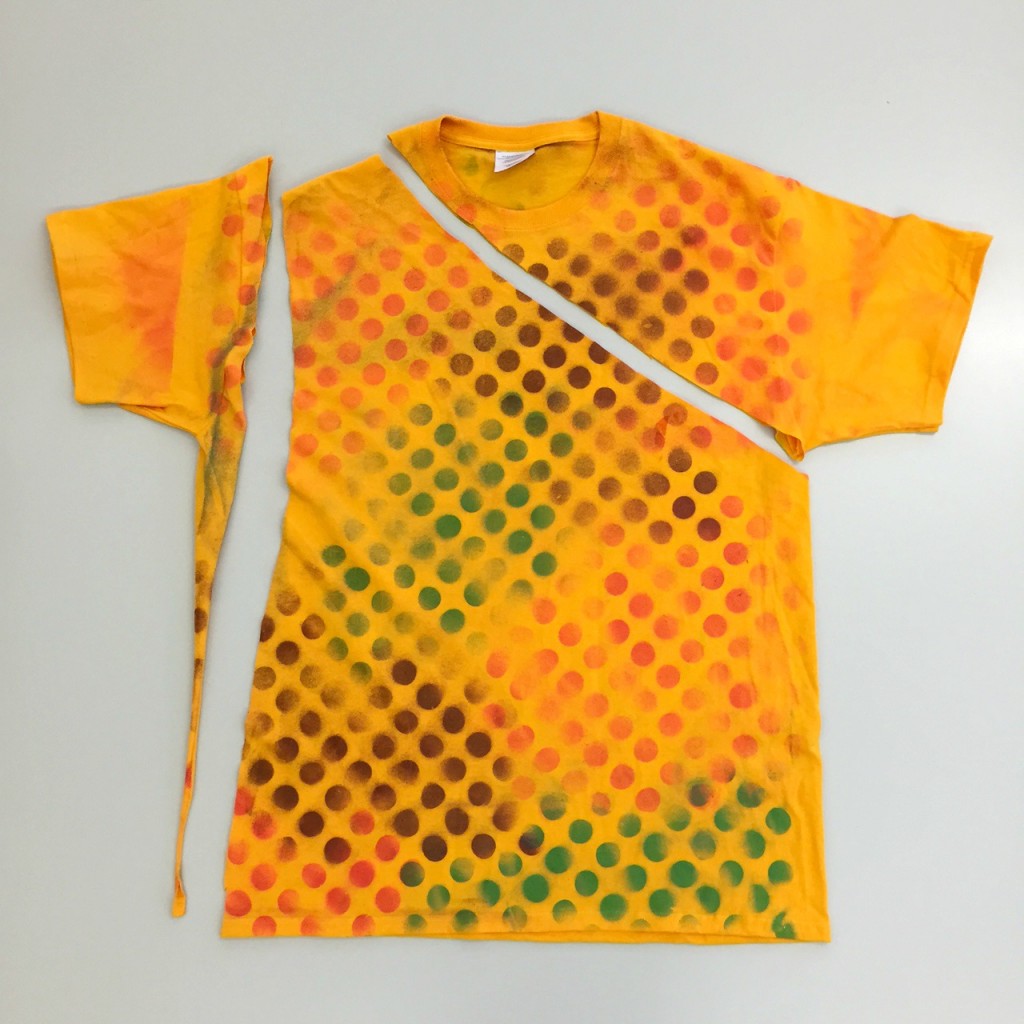 Remove the two sleeve pieces, unfold the remaining fabric and try it on! (...And try it on, and try it on, and try it on...until you get the right look for you!)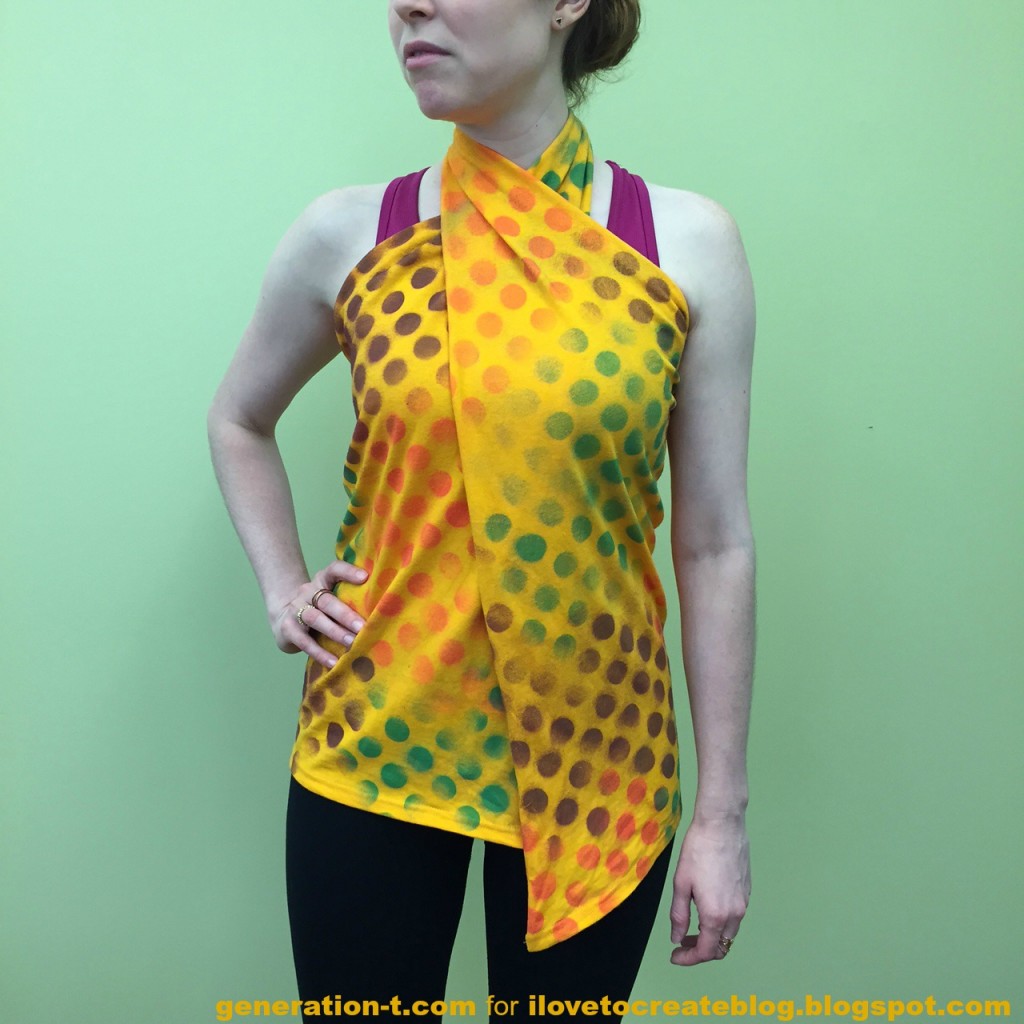 Look 1, Vest:
Orient the armhole to the back and insert both arms through the hole, letting the original shoulder fabric lay across the back of the neck.
Look 2, Halter top (shown above):
Follow the instructions for the Vest, then lift the fabric at the back of the neck over your head to the front, twist it once to create a loop, and place it over your head until it sits around your neck. Adjust the folds of fabric so that the overlap lays flat.
Look 3, Wrap top:
Follow the instructions for the Vest, then gather the bottom corners and cross them so that the fabric overlaps, crossing in front of the bust. Pull the corners tight and tie them in the back or tuck them under the taut fabric.
Look 4, Crop top:
Orient the shirt so that the original shoulder fabric rests at the back of your neck, with your head inserted through the armhole. Let it hang like an untied apron. Take one of the bottom corners and thread it through the hole, from inside to outside, guiding the twist in the fabric so it's centered across your belly. Pull both corners to the back. Thread one corner through the back of the neck hole, pulling it taut (and lifting the twist of fabric in the front until it's positioned across the chest), then tie the corners in a double knot. Arrange the "sleeves" by gently pulling them down over the shoulders for a cap sleeve effect.