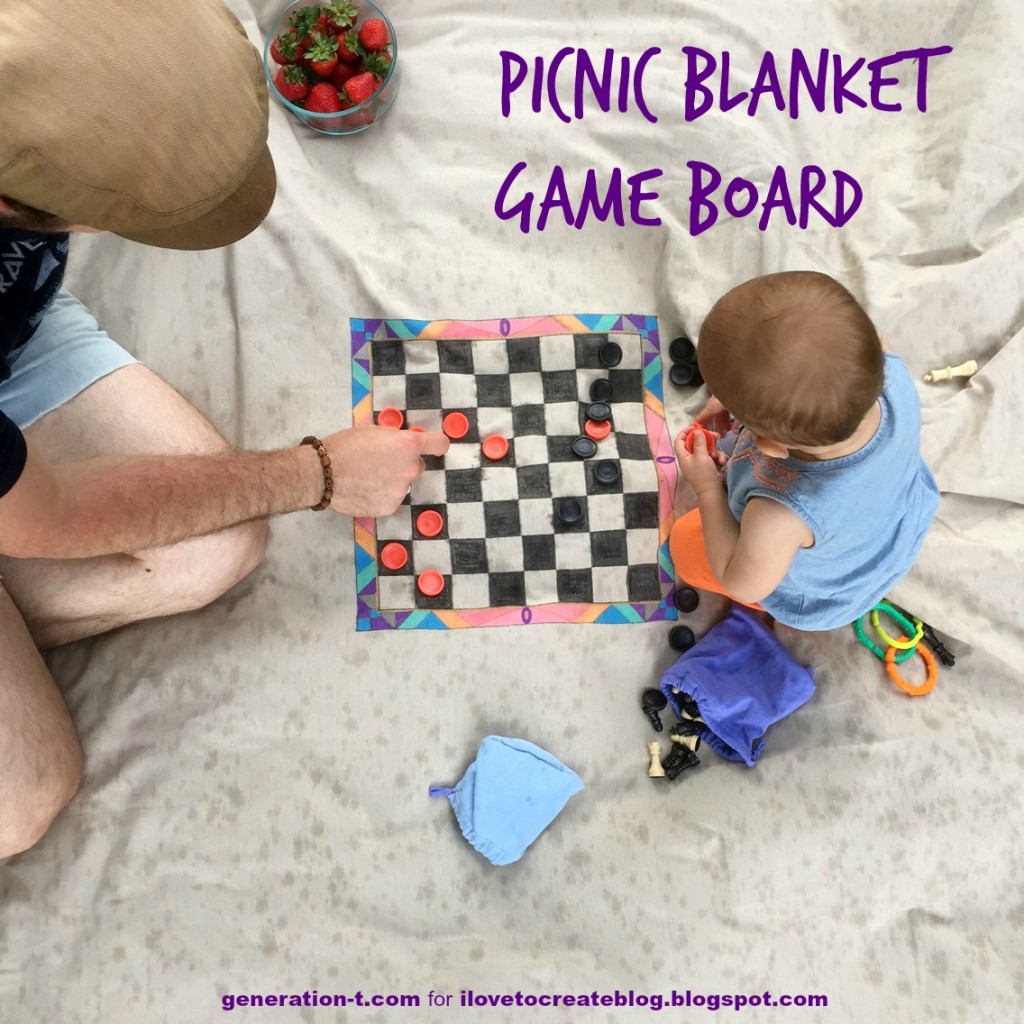 The only thing better than playing board games, in my opinion, is playing them al fresco (even if you find yourself caught in a passing rain shower!). Grab an old flat sheet or a plain table cloth and draw a checker/chess board, a tic-tac-toe grid, a Chinese checkers star, or a backgammon board. When it's time to picnic (hello, Fourth of July), grab the sandwiches and the game pieces and hit the park with your new blanket (PS: it works on the grass or on the picnic table). Game on!
Materials:
-plain tablecloth or flat bedsheet
-ruler
-checkers and/or chess pieces
-iron (optional)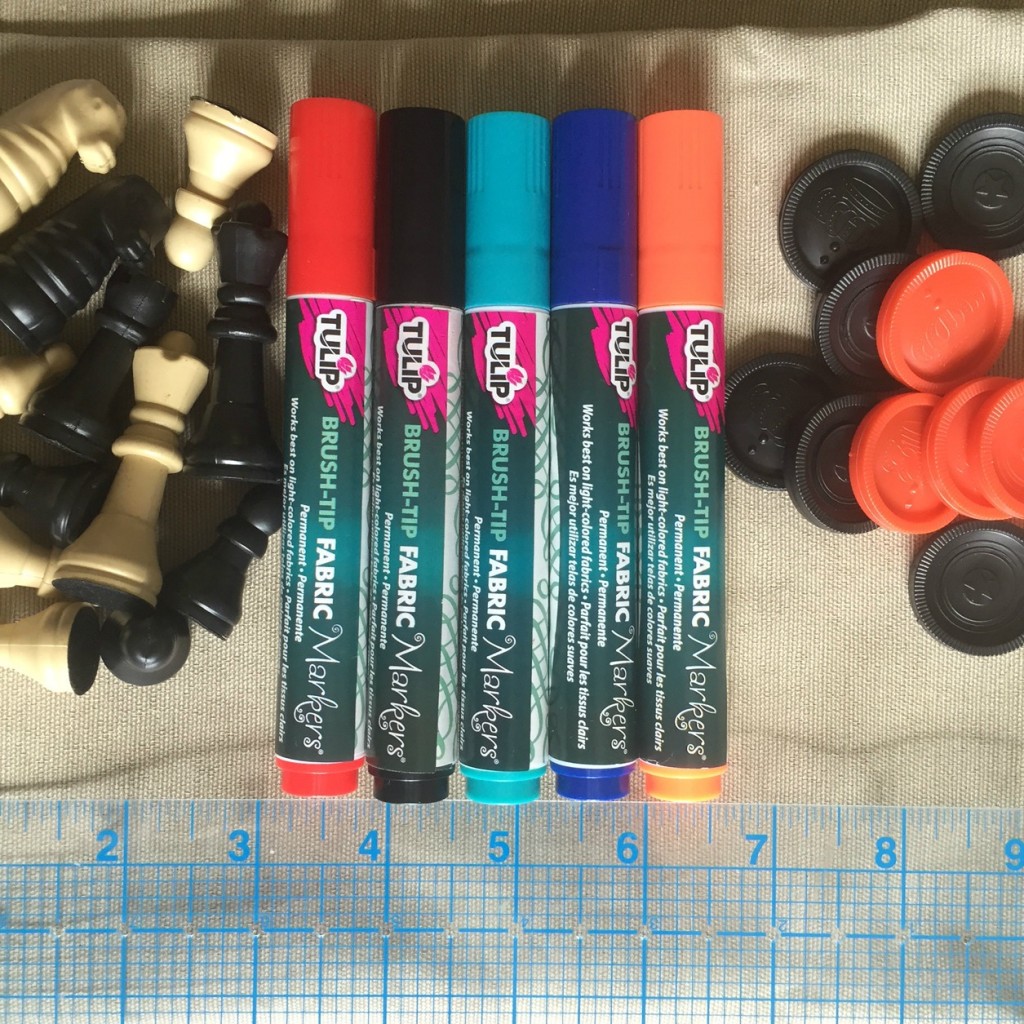 Make it:
Fold the blanket in half and in half again. Make a small dot at the folded corner to mark the center of the blanket. Unfold the blanket, and measure and mark a 14" square around the center point.
Optional:
Use a warm iron to press out any creases.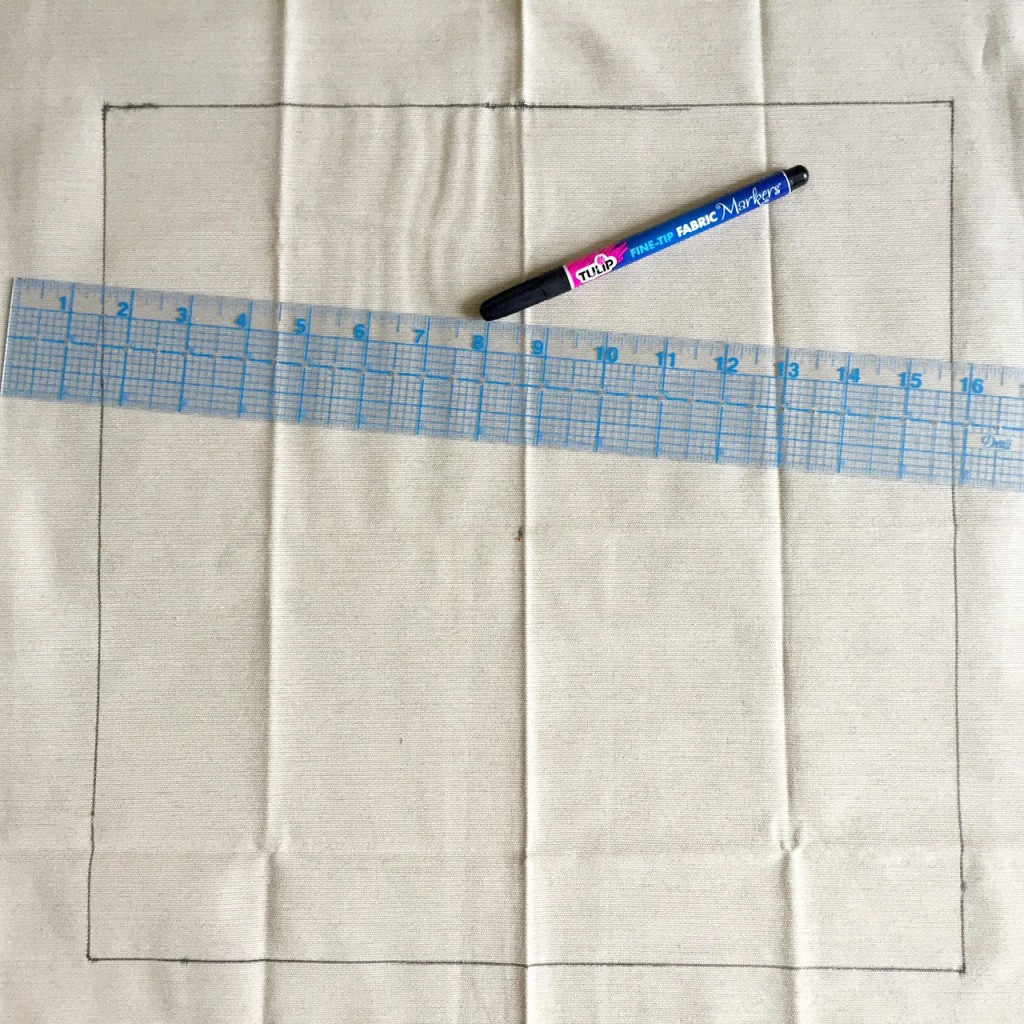 Mark a 12" square centered inside the first square (this will create an approximately 1" border). Measure and mark and 8 x 8 grid inside the 12" square -- lines should be 1 1/2" apart.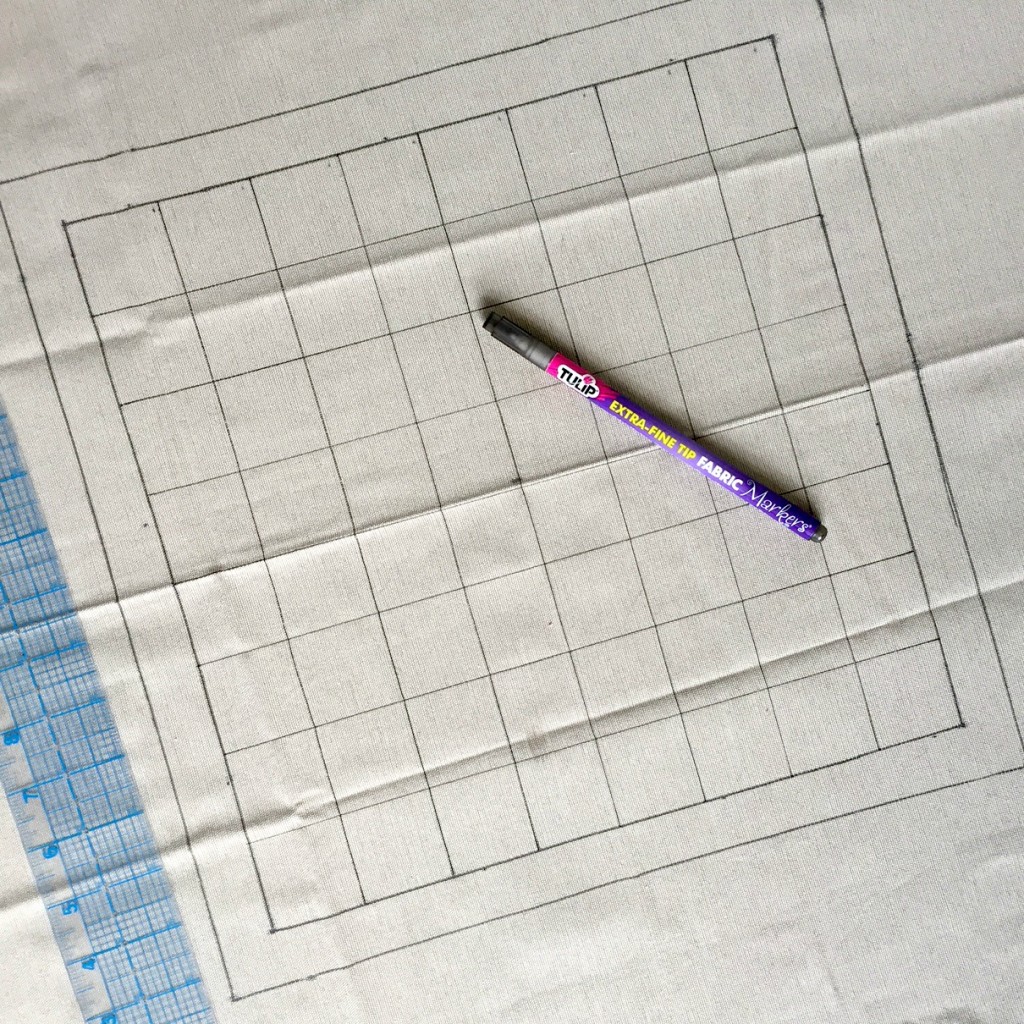 Starting in the lower left corner, mark and color in every other block black (or some other nontraditional color that will represent black on the board).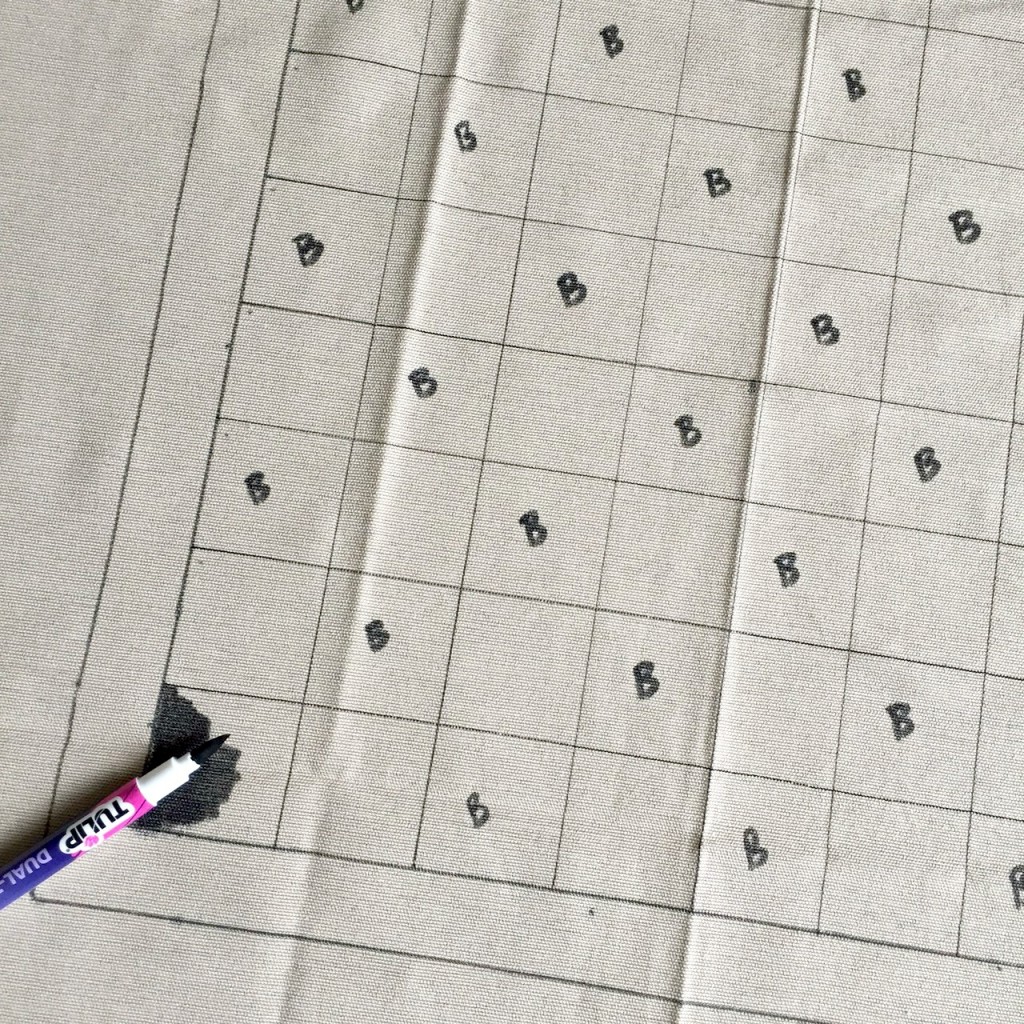 Be aware that the marker ink may bleed a little. Always test the ink first on the underside of your fabric, and in the corner.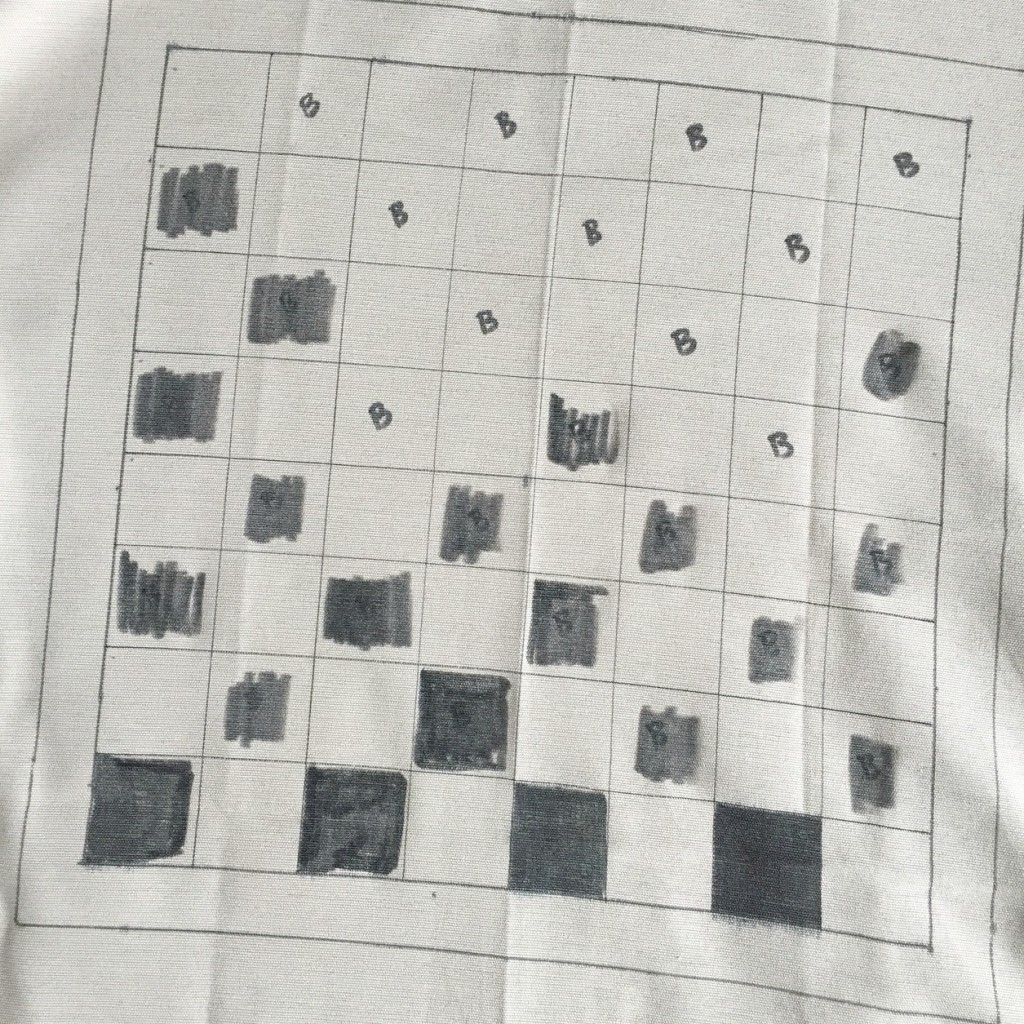 Leave the remaining blocks blank for a traditional chessboard, color them the traditional red for a checkerboard, or change it up and go neon!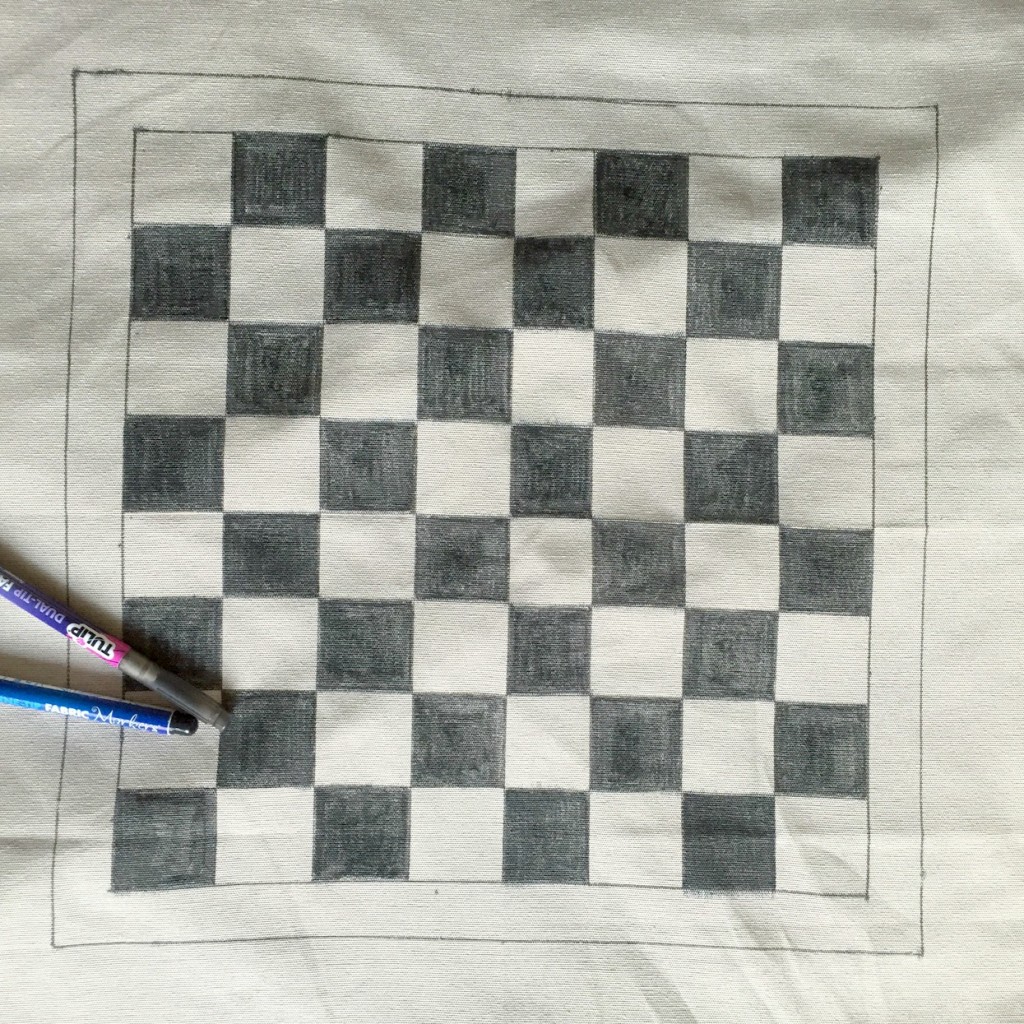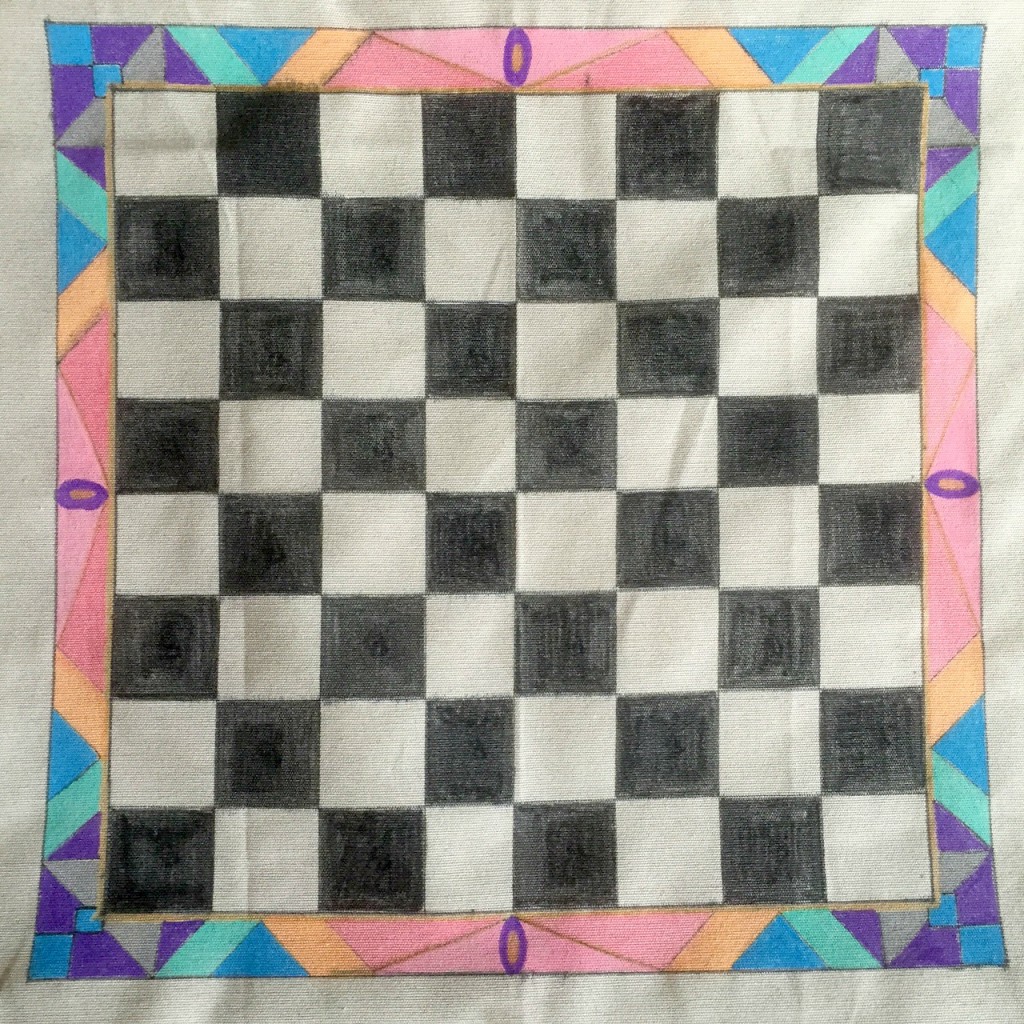 Pack a picnic, pack your game pieces...(do not be discouraged if it starts to rain right when you lay it out!)
...and PLAY! (the rain was just a passing shower anyway...)