The best thing to make for your best pal on Valentine's day? The sweetest thing for your sweetie? I call it the "You Complete Me" Tee. Part
friendship charm necklace
, part Pinterest inspiration (
these gloves!
), each T-shirt in this pair appears, at first look, to be decorated with an abstract design when it's without its match. When the two shirts are reunited, however, they form a heart. Awww...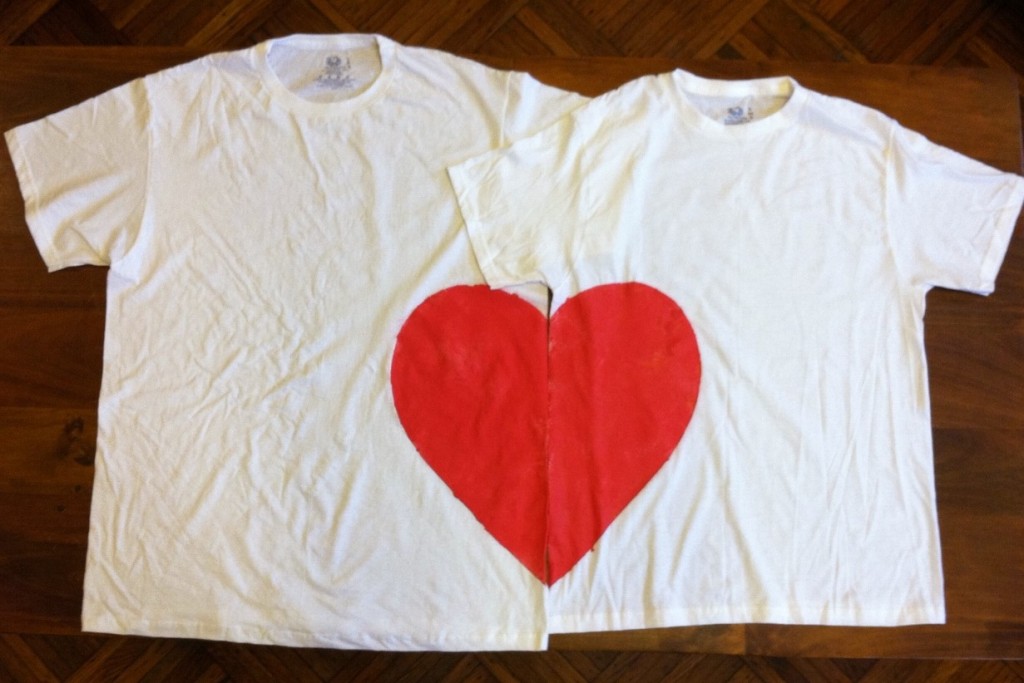 Materials: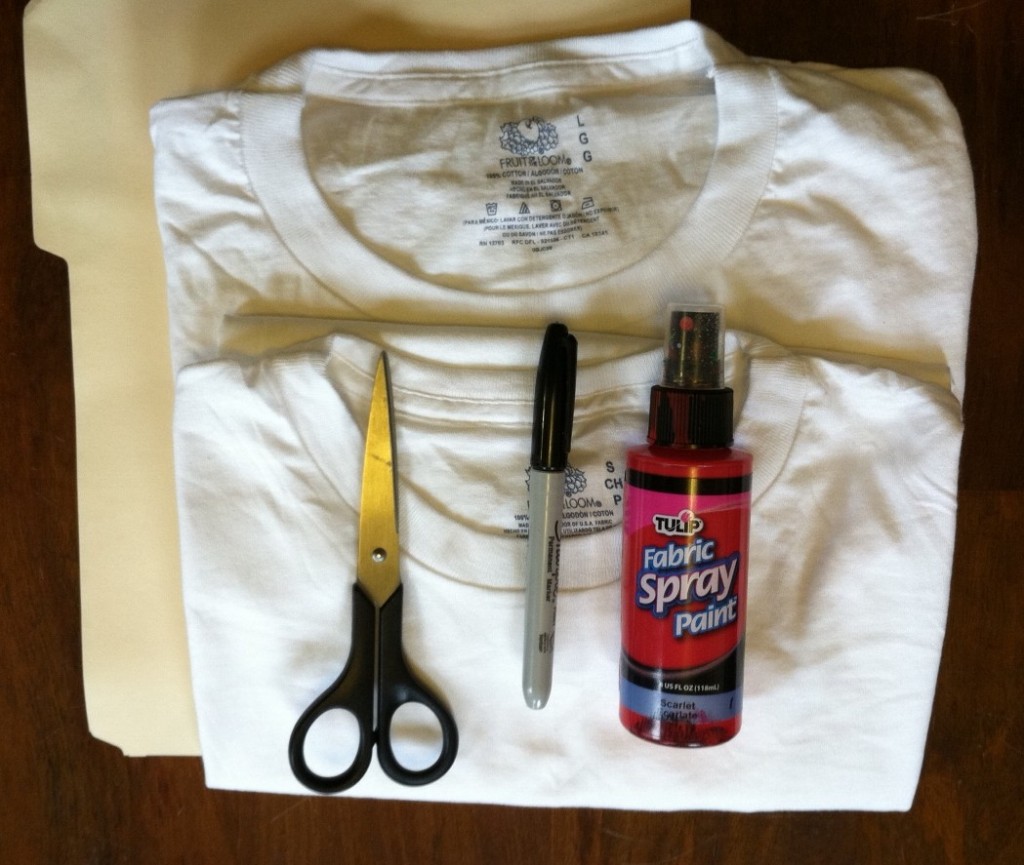 -2 plain T-shirts (preferably light in color)
-scissors
-empty file folder (or other large
piece of card stock)
-marker
-Tulip Fabric Spray Paint (in red!)
-plenty of newsprint to protect your work surface
Make It:
1. Lay the folder flat and use the marker to draw half of a heart along one of the long edges. (Note: I had to make an adjustment later on to accomodate the dimensionality of the human body--so don't be afraid to make a particularly bulbous heart in order for it to "read" when the shirts are side by side.)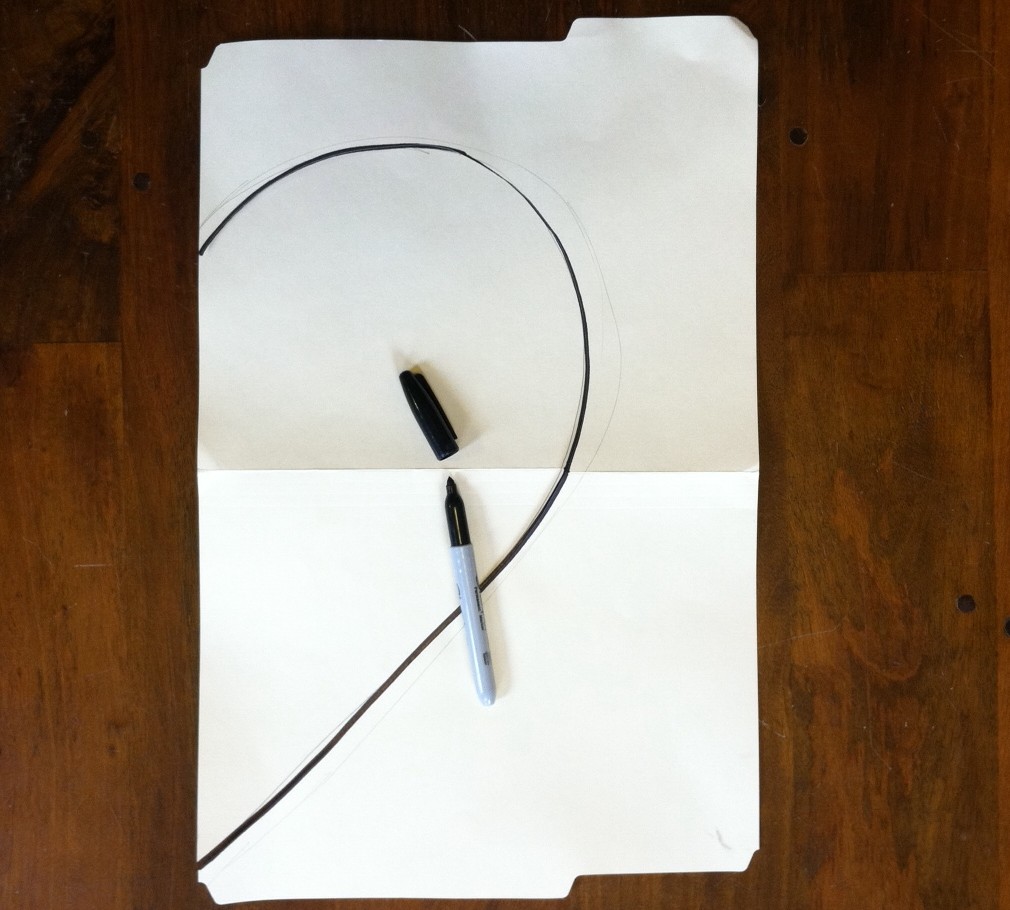 2. Cut out the half-heart template and line it up along the side of the torso of one of the shirts (under the sleeve). Mask the rest of the T-shirt (and use newsprint to protect your work surface), and spray paint the half-heart.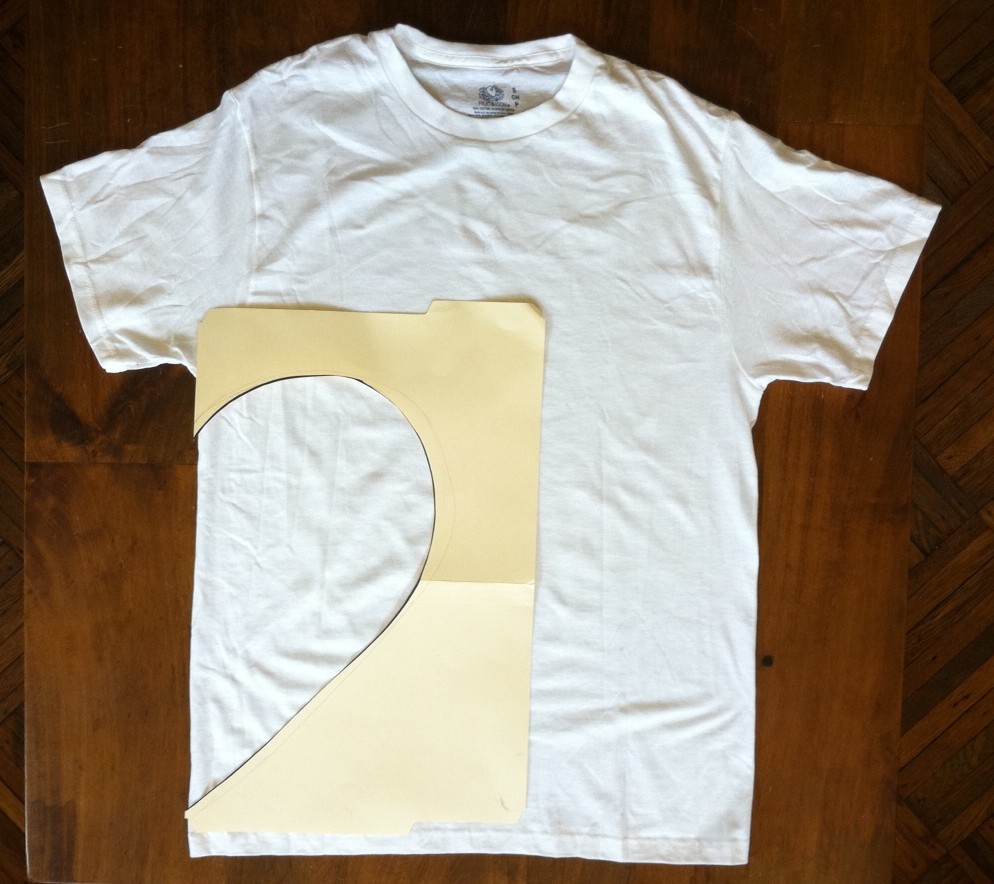 3. Carefully remove the stencil from the T-shirt, let it dry, and then flip the template to paint the other side of the heart on the other T-shirt. Then, when both the T-shirts and the stencil have dried, repeat the process to complete each heart on the back of the shirt. (And don't worry if the paint seeps under the stencil a bit -- like relationships, it might get a bit messy at times!)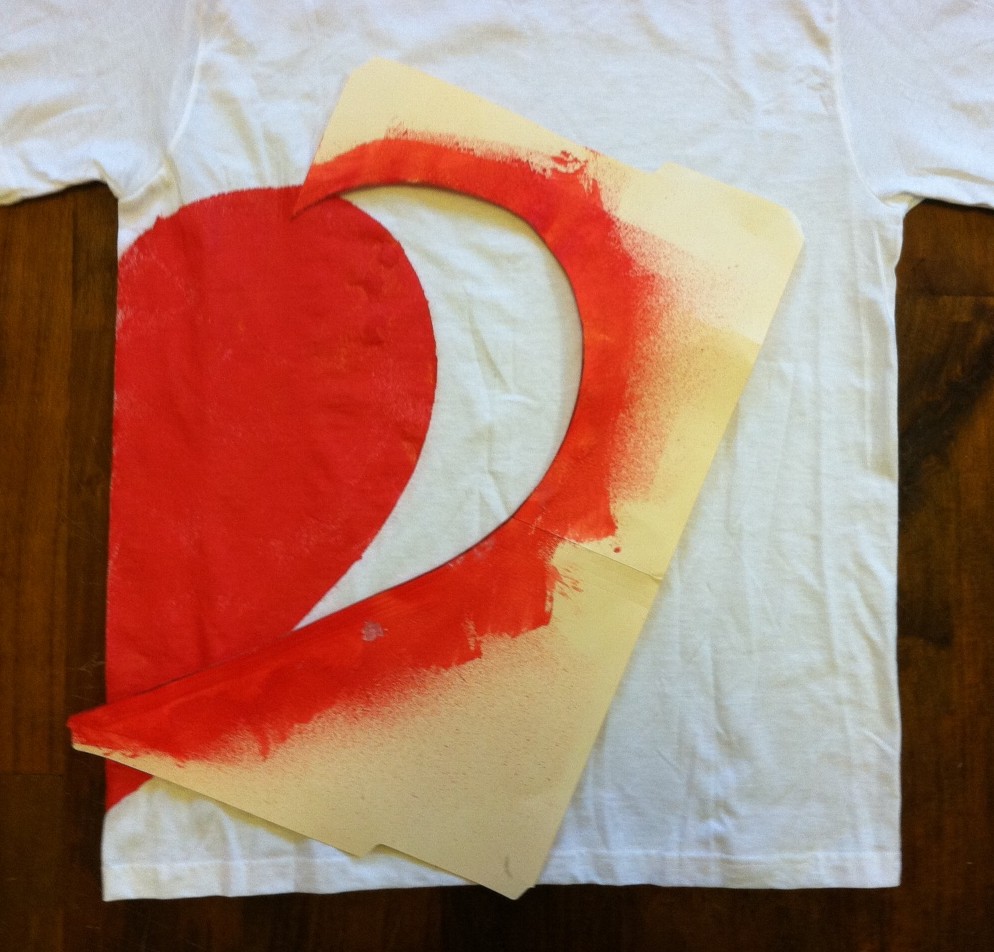 4. Let it dry completely, wear it, and go find your best bud. (And don't forget to make sure you stand on the correct side--and bend your knees or stand on your tiptoes, if necessary!)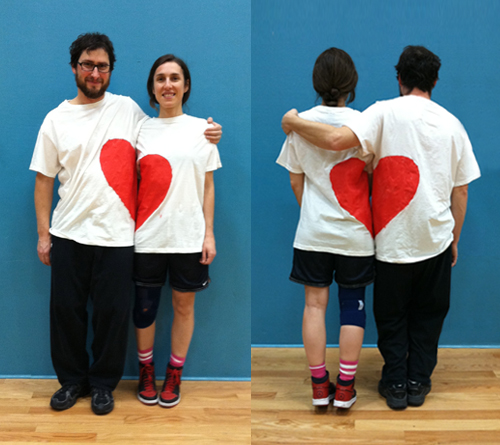 Thanks to my friends
Michael
and Helen (who thematically appropriately identify as members of Camp Friendship Basketball League!) for modeling!