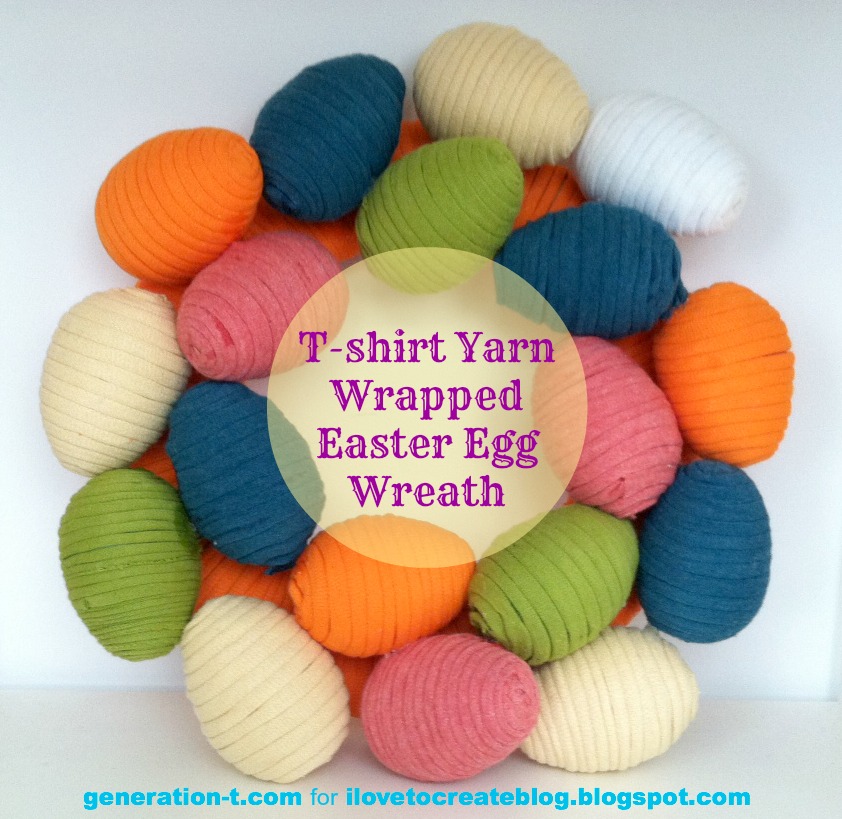 For this easy, bright DIY holiday decor, I was inspired by
this yarn-wrapped egg wreath
I stumbled upon on Pinterest. (Oh, and check out Aunt Peaches's
yarn-wrapped eggs tutorial
right here on iLoveToCreate!) But, being that I have stashes of T-shirt scraps rather than traditional yarn, I adapted the project to my own scrap heap (and recycling bin).
Pick traditional pastels from your T-shirt stash, go for brights, or tie-dye all those shabby old white ones to make
ombre eggs
.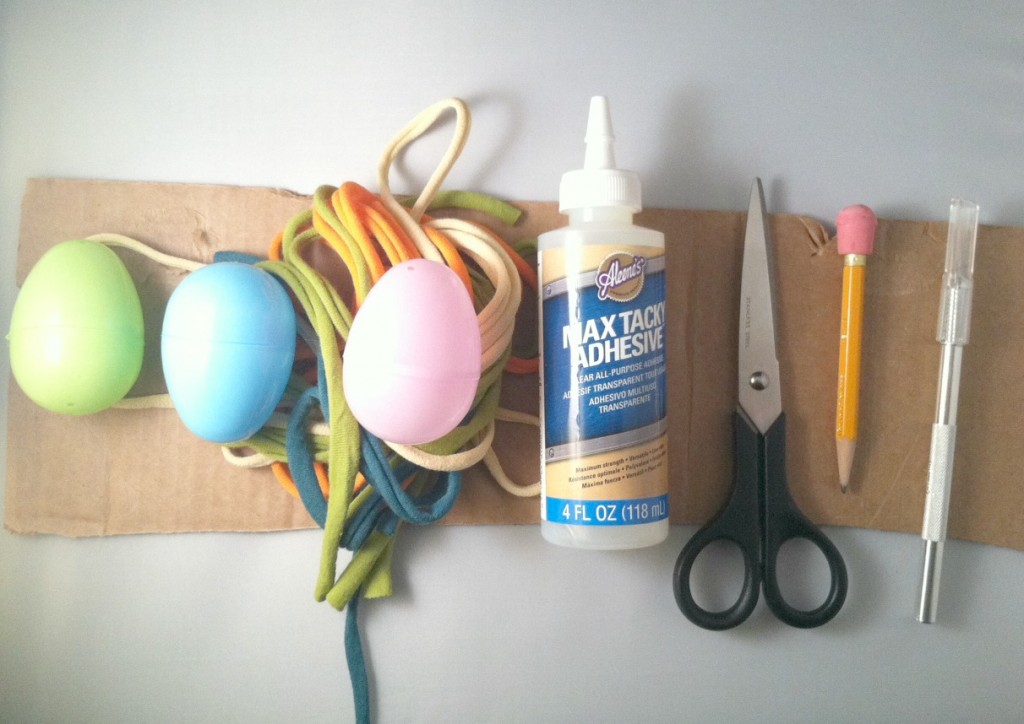 What You Need: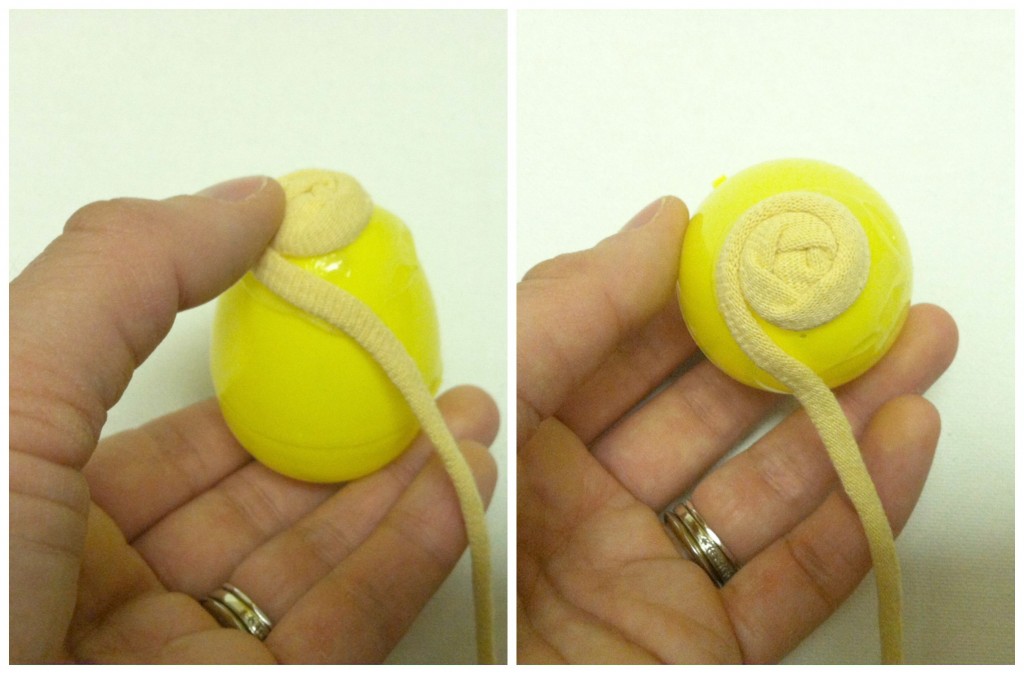 Apply the glue liberally to the top (slightly more pointed part) of the egg. Start spiraling one end of the T-shirt yarn around the egg, gently pressing it into the glue.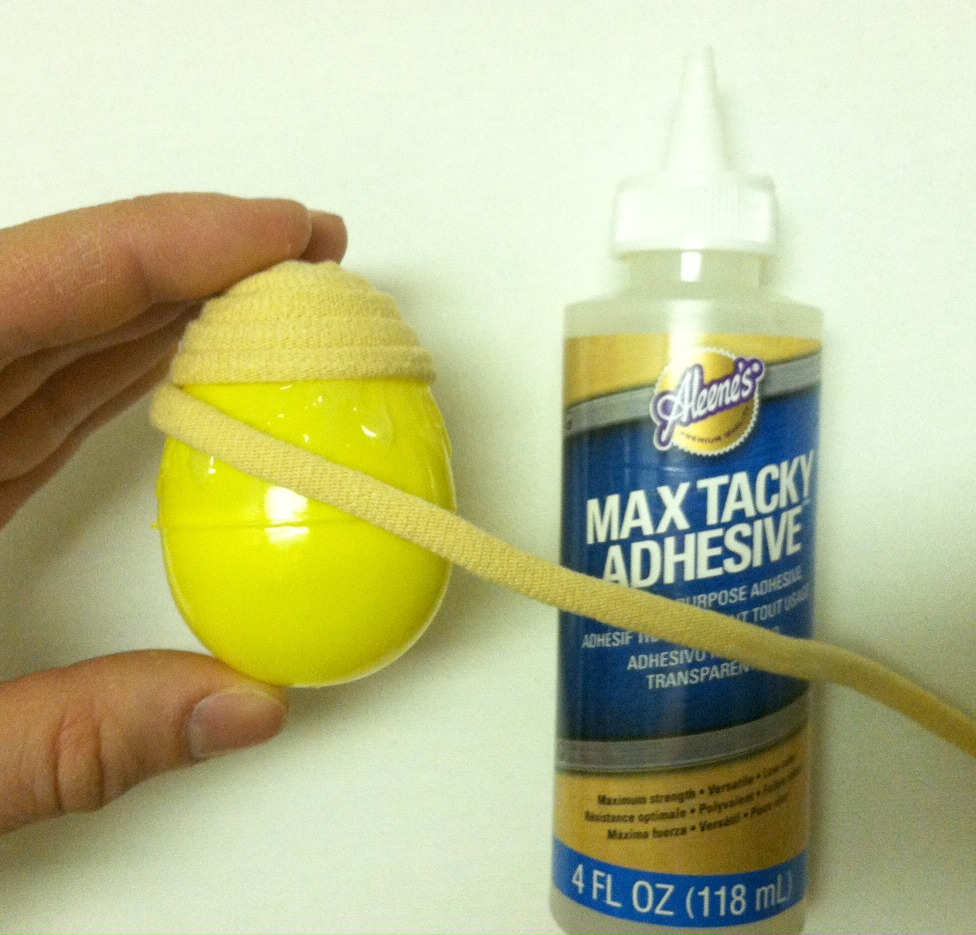 Continue applying glue and spiraling the yarn down the egg, keeping the "seam" (where the T-shirt yarn curls in on itself) hidden on the inside.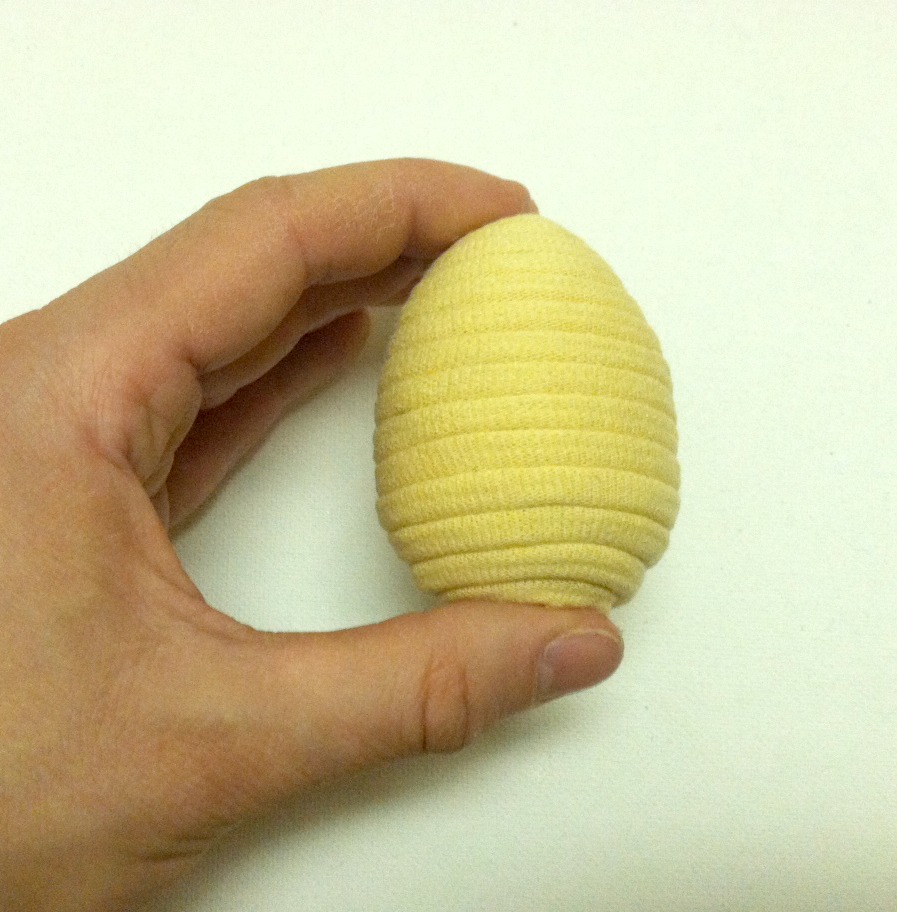 Curl the end of the T-shirt yarn at the bottom with a generous dot of glue, and snip off any excess yarn. (About one complete T-shirt hem, size L, will wrap an entire egg.)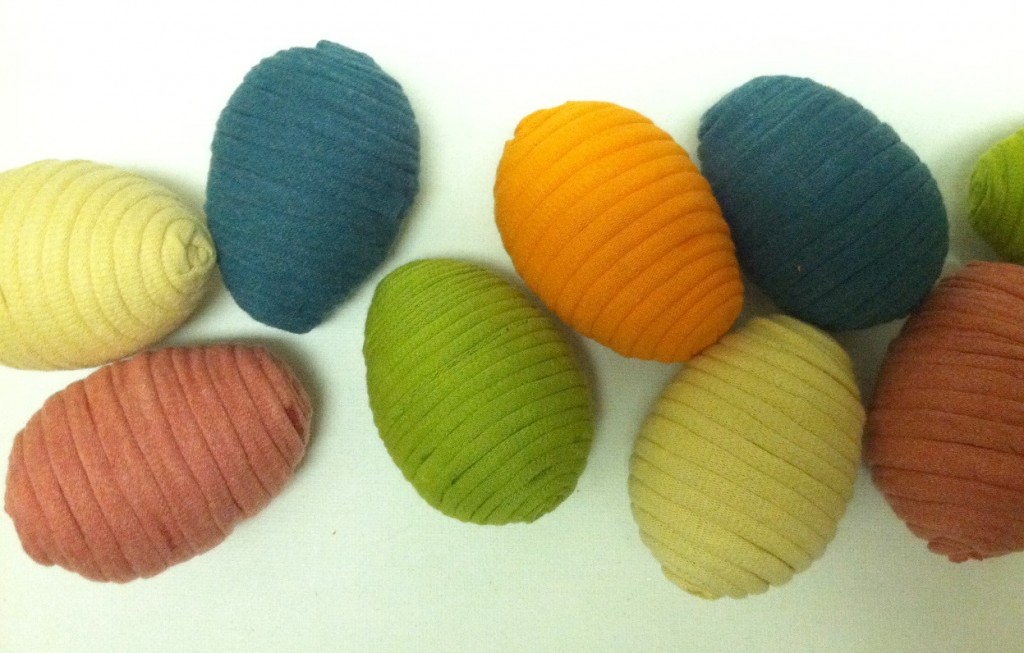 Continue wrapping about 18-24 eggs until you have a good variety of colors represented. (Or, go monochromatic -- it's up to you!) Set aside the eggs to dry completely.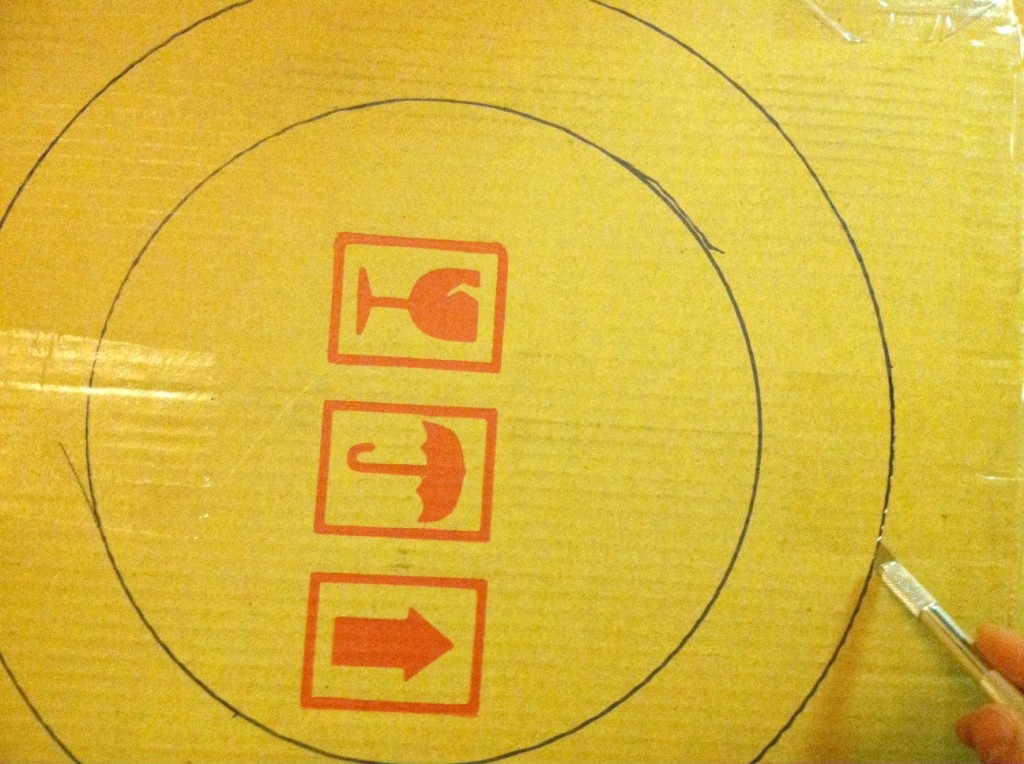 Trace (I used a combination of different size mixing bowls for the inner and outer circles) and cut out a ring from the side of a cardboard box.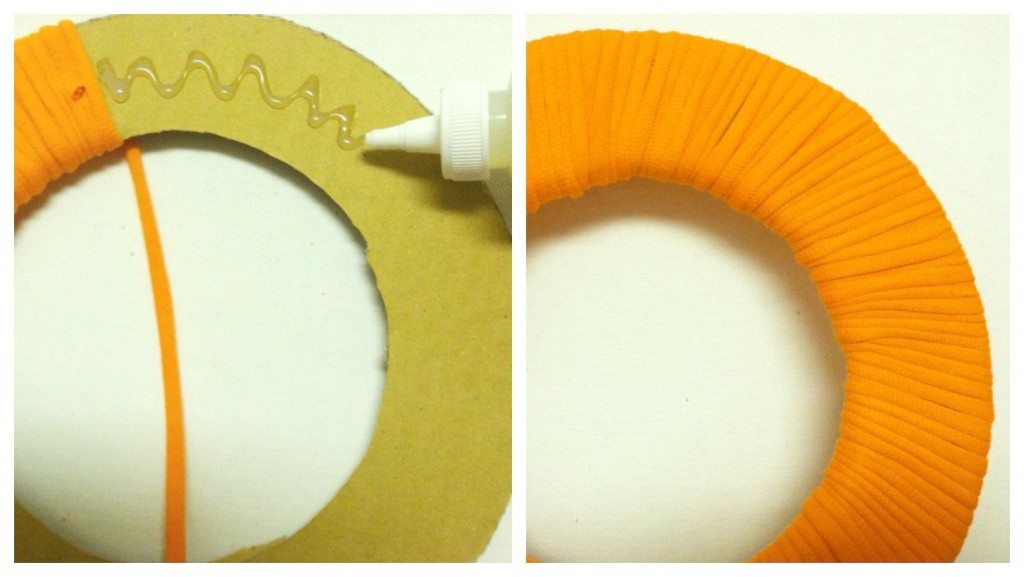 Apply the glue generously to one side of the cardboard and wrap the T-shirt yarn tightly around it. Cover the cardboard ring completely to make the wreath base.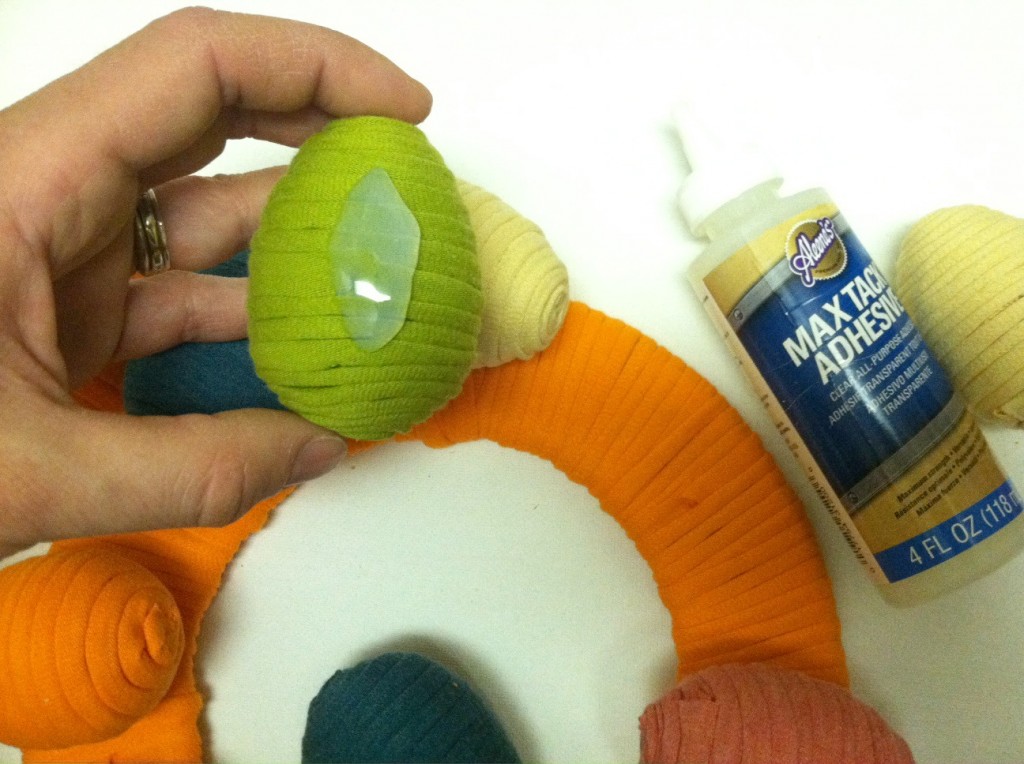 Determine the arrangement of your wrapped eggs and, one at a time, apply a generous blob of glue to the underside of each. Press each egg firmly onto the wrapped wreath base.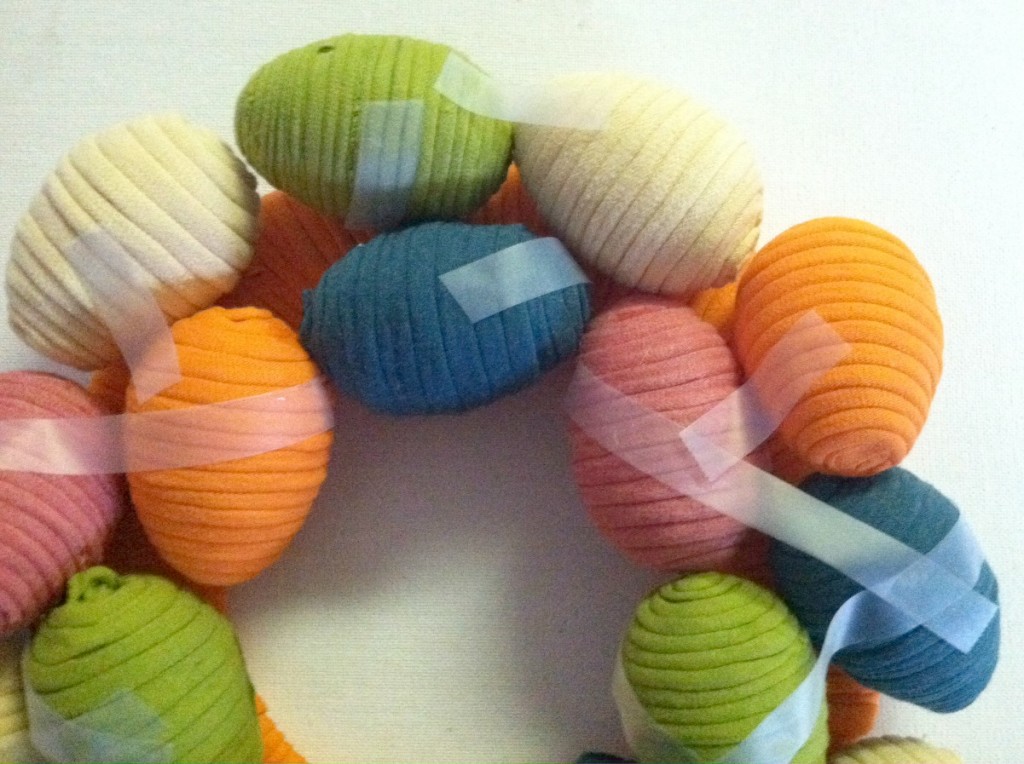 Use tape if needed to hold the eggs in place until they're set.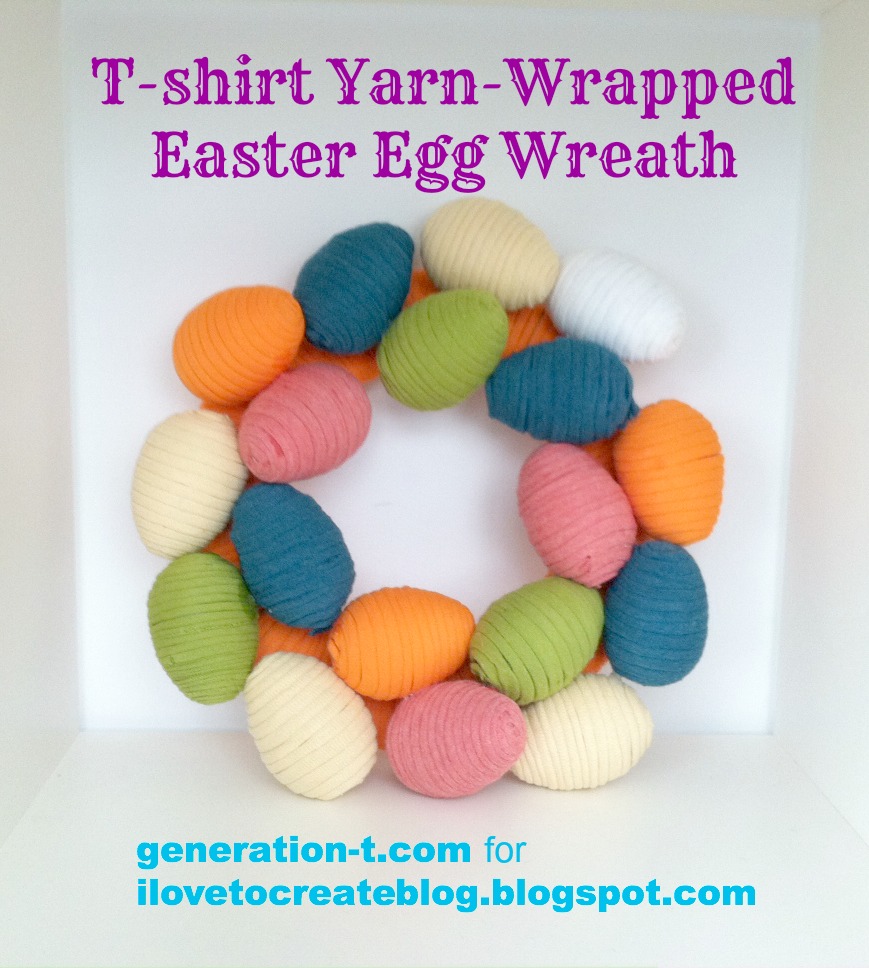 Remove any tape, and display your wreath!
Variations:
-
Really
decorate your eggs by using
Beads in a Bottle
to add color and texture to the basic T-shirt yarn wrap.
-Use
One-Step Tie-Dye
to create ombre T-shirt yarn to wrap the eggs.