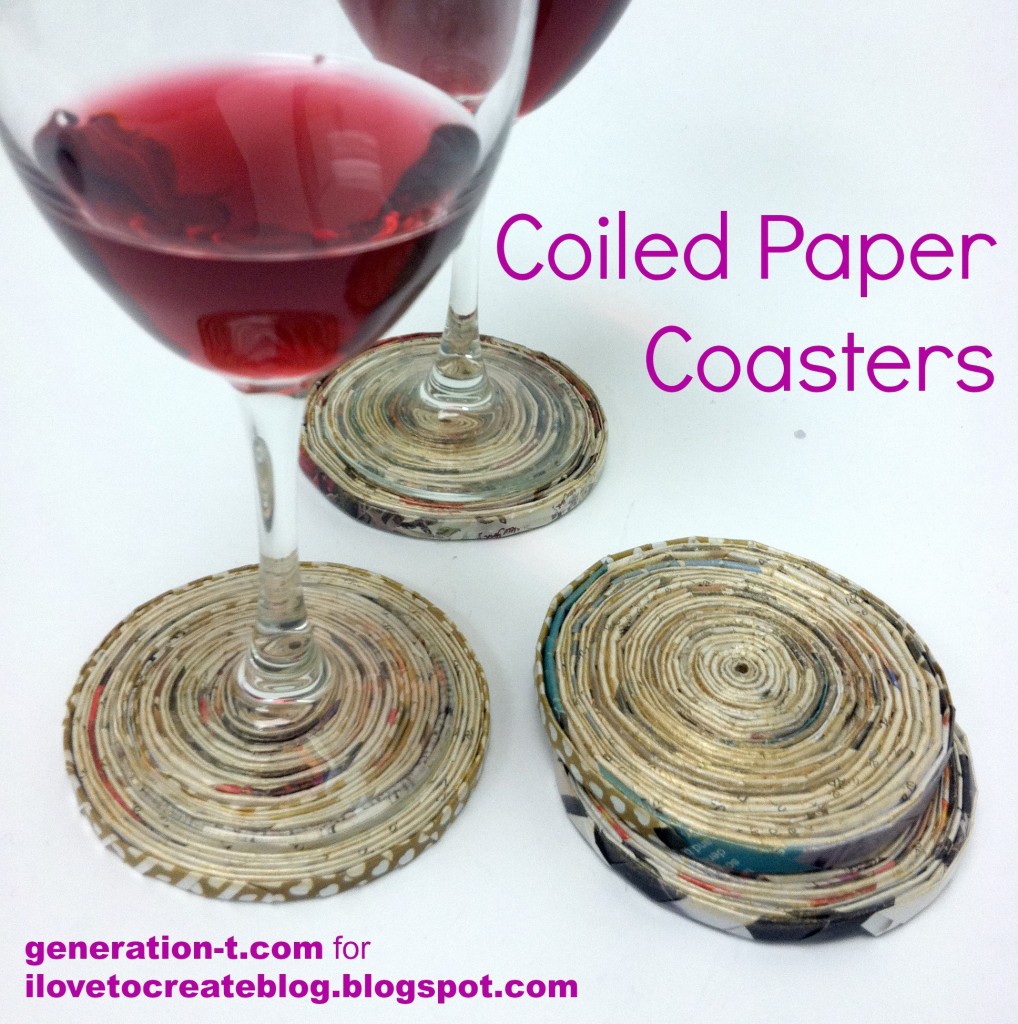 What to do with all those holiday catalogs clogging up the mailboxes? Turn their pages into items (like coasters...) that help celebrate the holidays! Post-Christmas, you can use up any leftover wrapping paper to whip some up before New Year's even--the sky's the limit.

What You Need: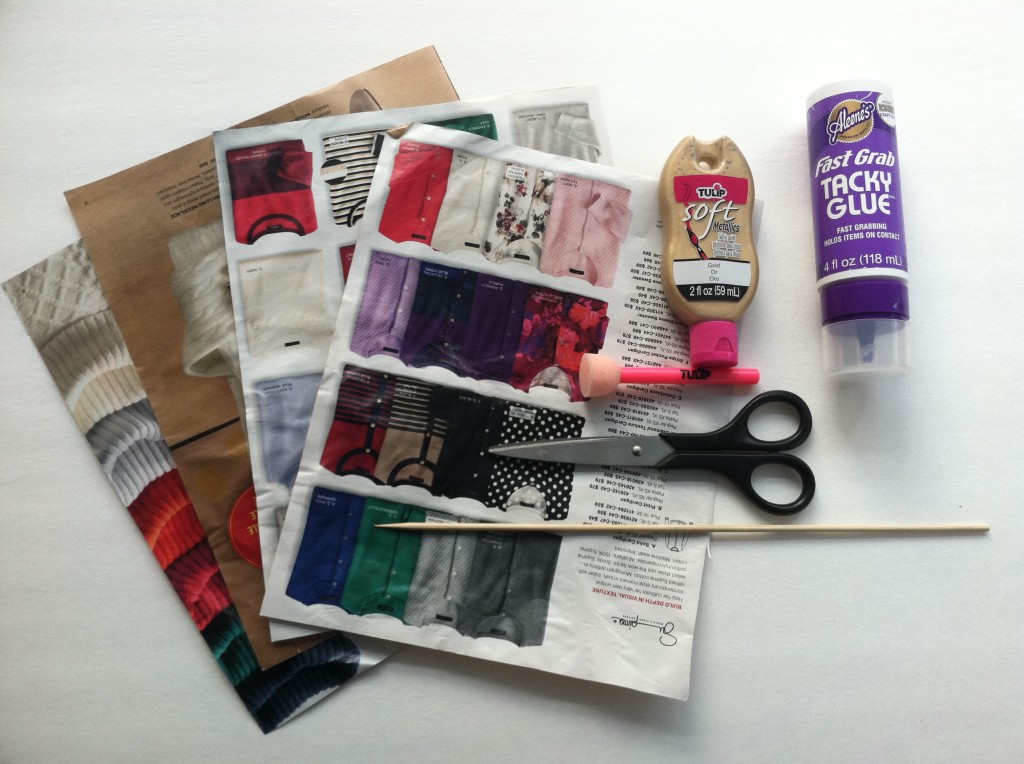 Tear out pages from the catalogs (or remove the staples entirely) and cut each page in half. Then, using the skewer as your guide, roll the paper around the skewer on the diagonal.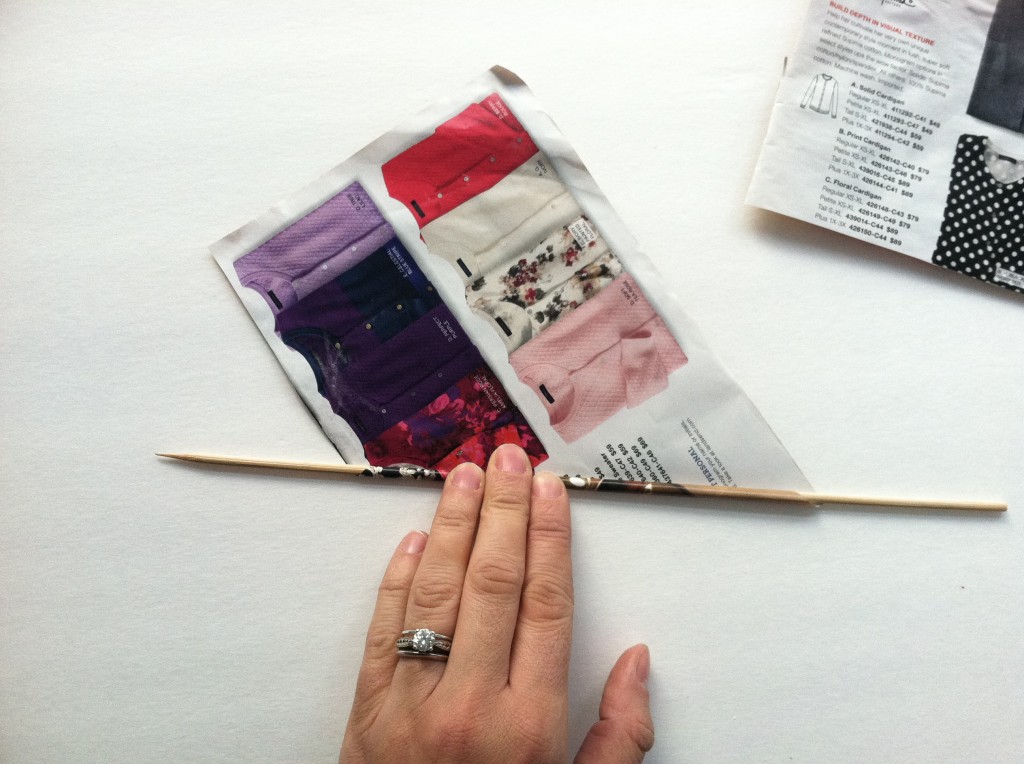 Dab a small amount of glue at the corner to seal the catalog page to itself and slide out the skewer. Repeat to make about 24 paper "straws" total (about 24 straws per one 3.5"-diameter coaster).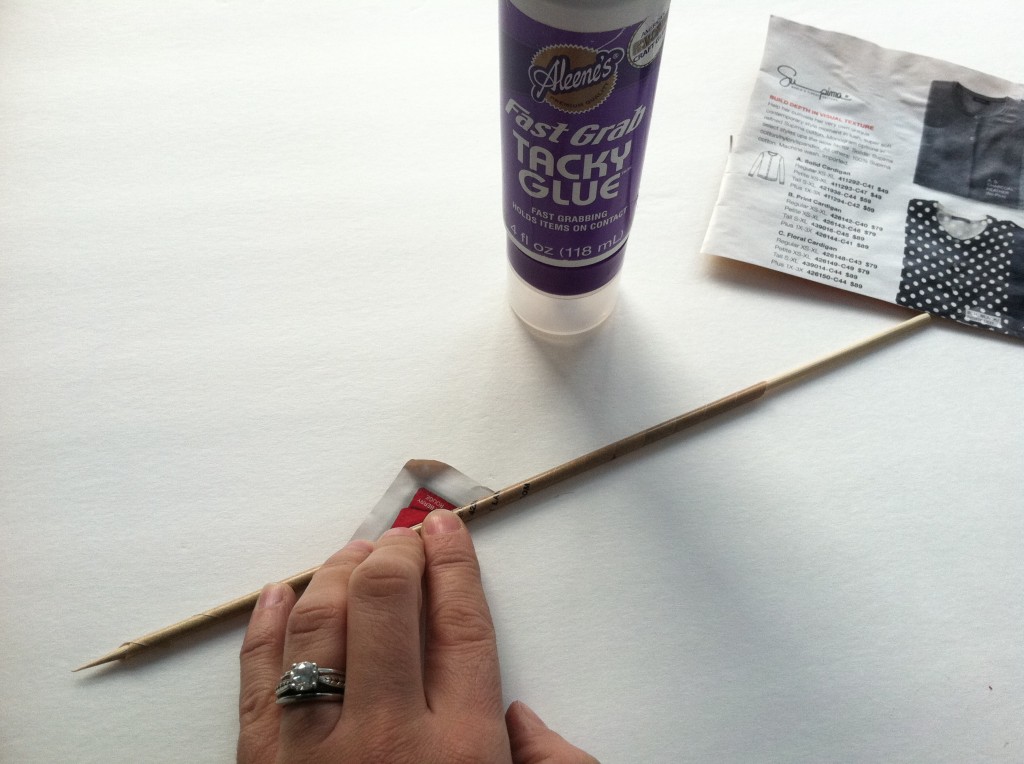 Flatten one of the paper straws and wrap one end tightly around the skewer. Squeeze a thin line of glue along the rest of the flattened straw and slowly coil it (tightly!) around itself.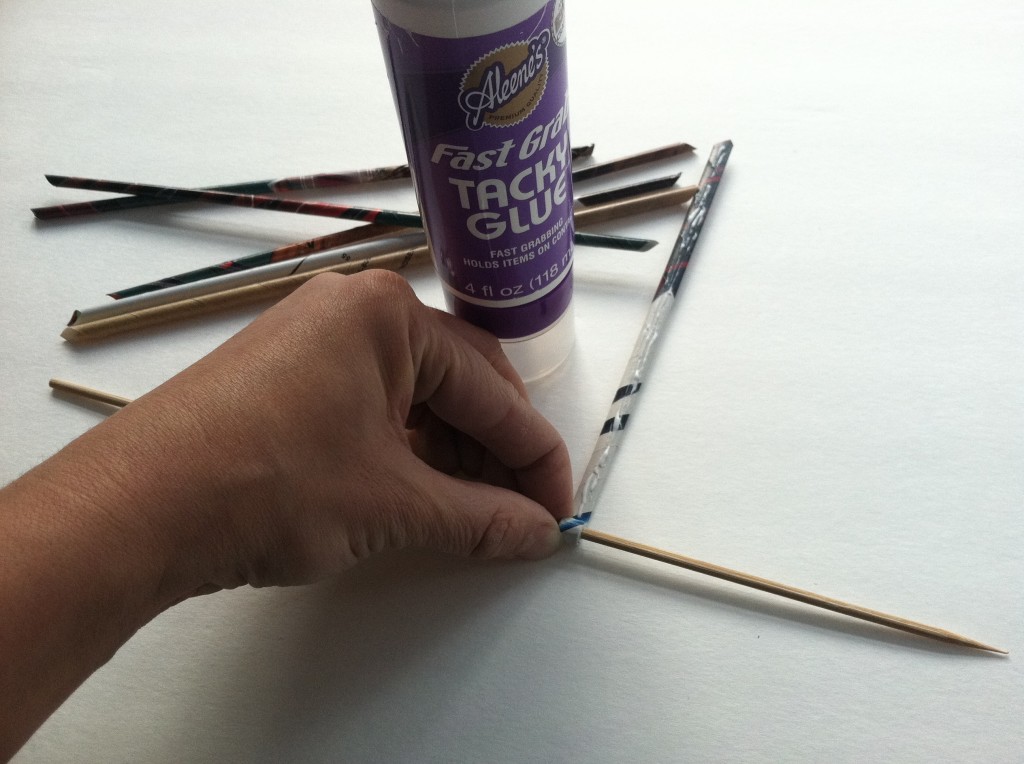 Once you have a small, tightly wound disc, remove the skewer.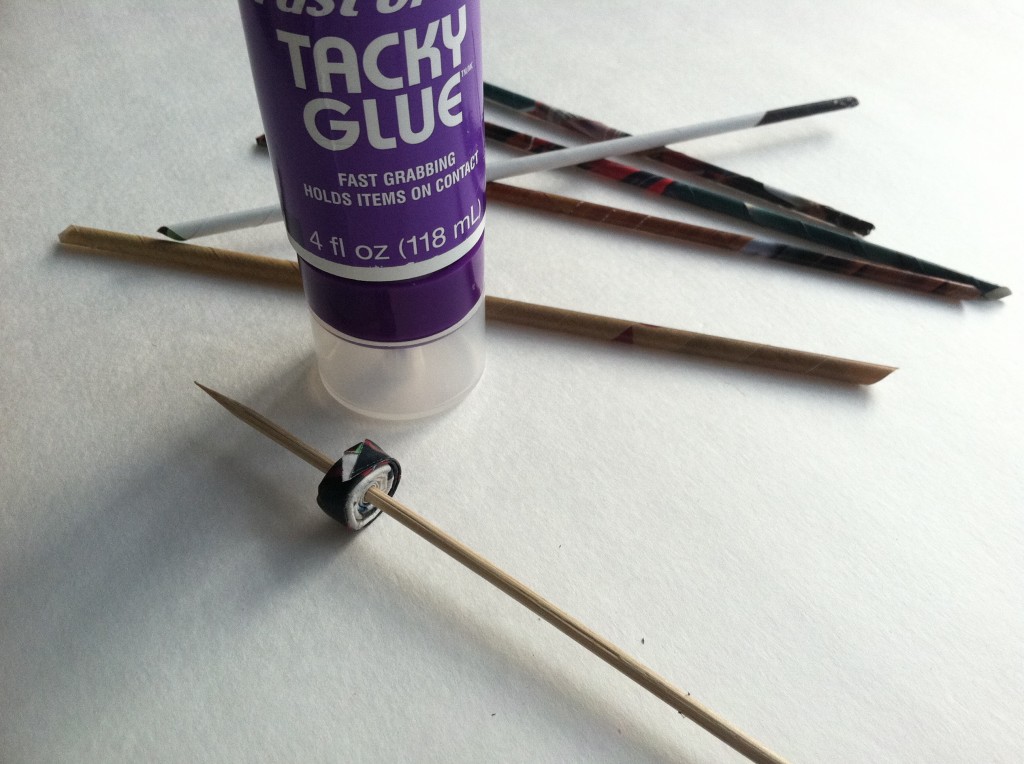 Continue to add flattened straws to the disc by inserting one end inside or underneath the previous one.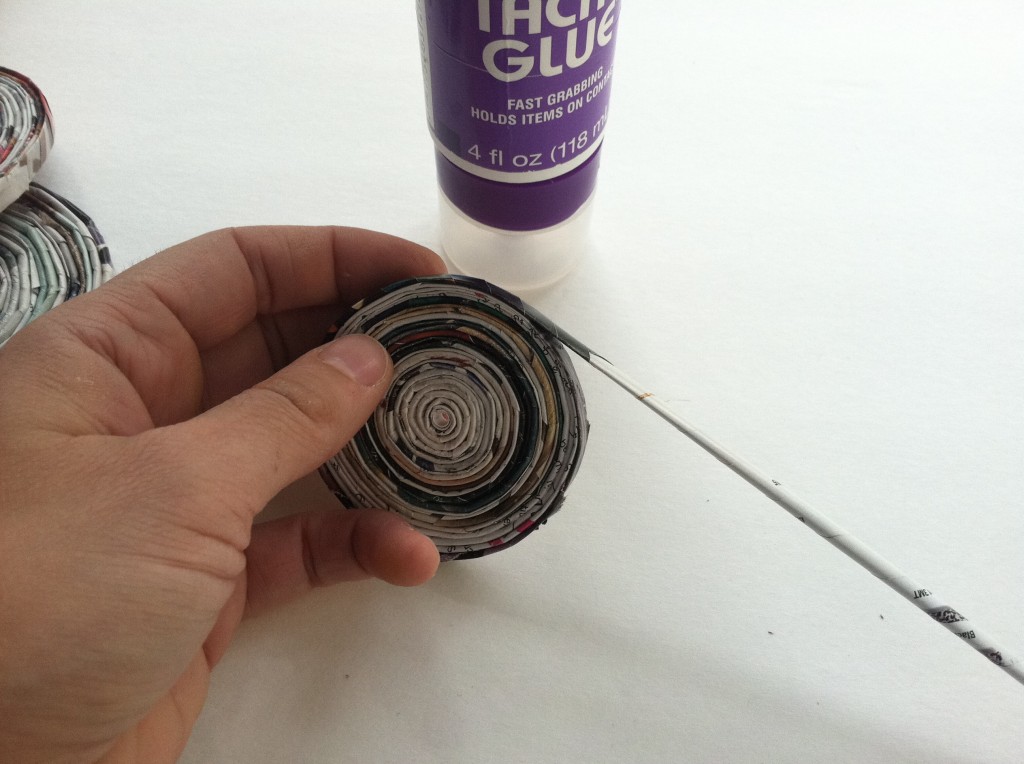 Then apply glue and extend the coil. Repeat until the disc is about 3.5" across.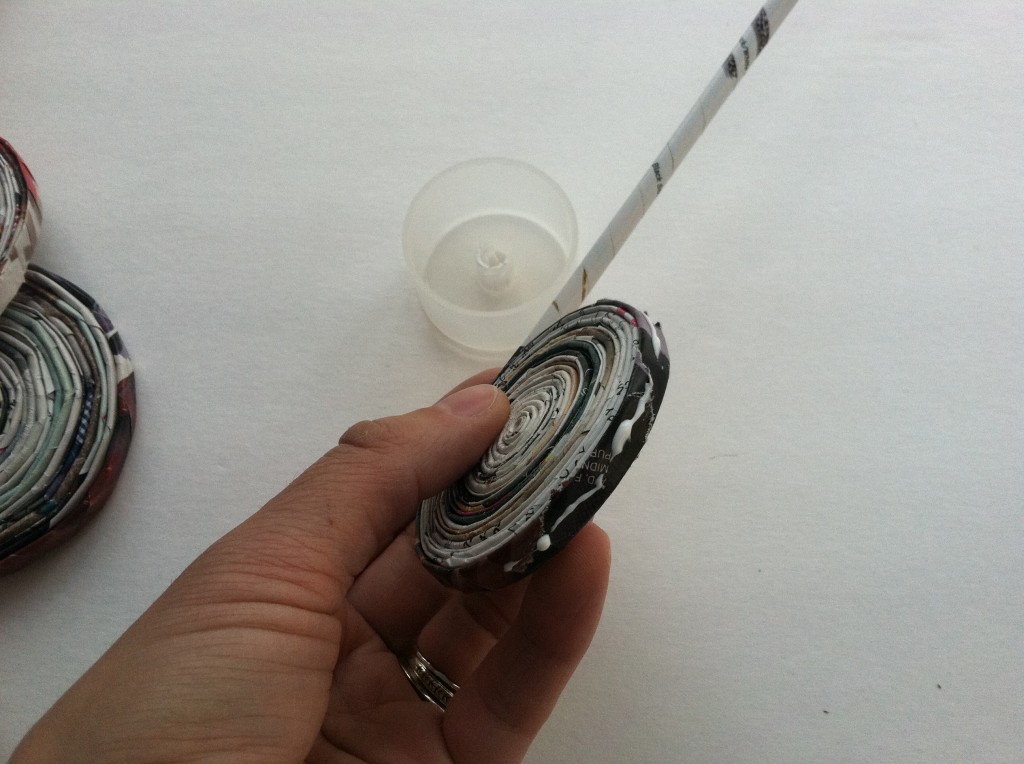 Lay it flat (roll over it once with the skewer--like a rolling pin--to flatten it uniformly), and sponge a small amount of glue evenly across one side--just enough to add a subtle sheen. It should dry quickly and adds a unifying element to the set of coasters.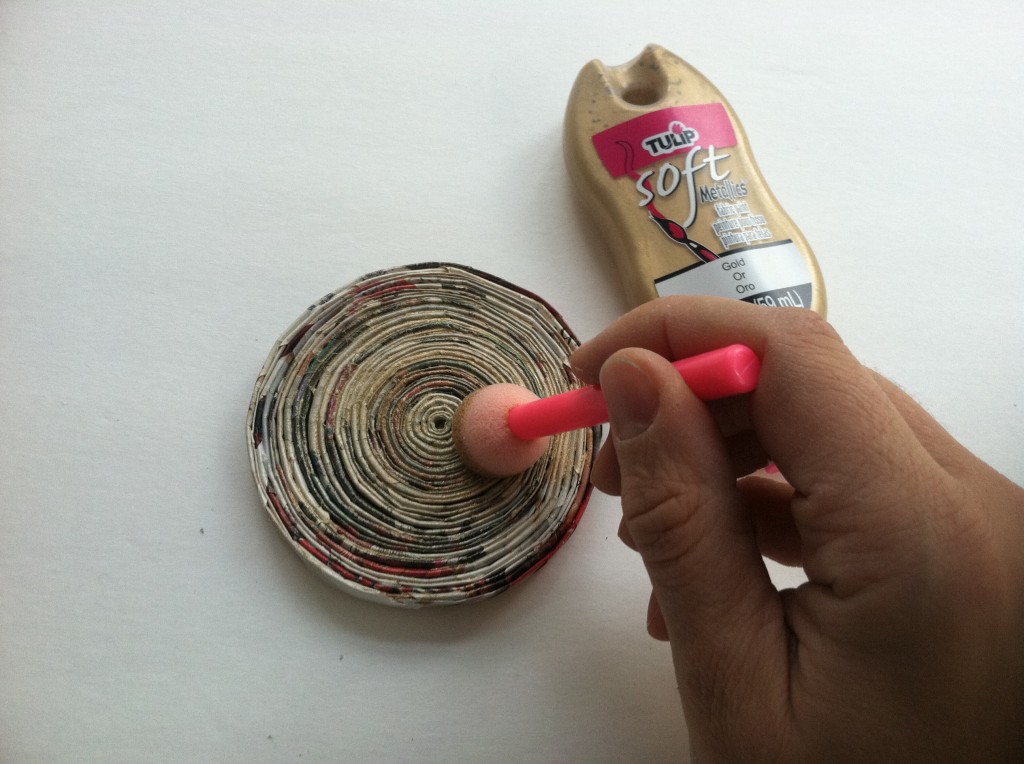 Repeat as necessary to make a set of 4 or 6 (or more!) and start pouring.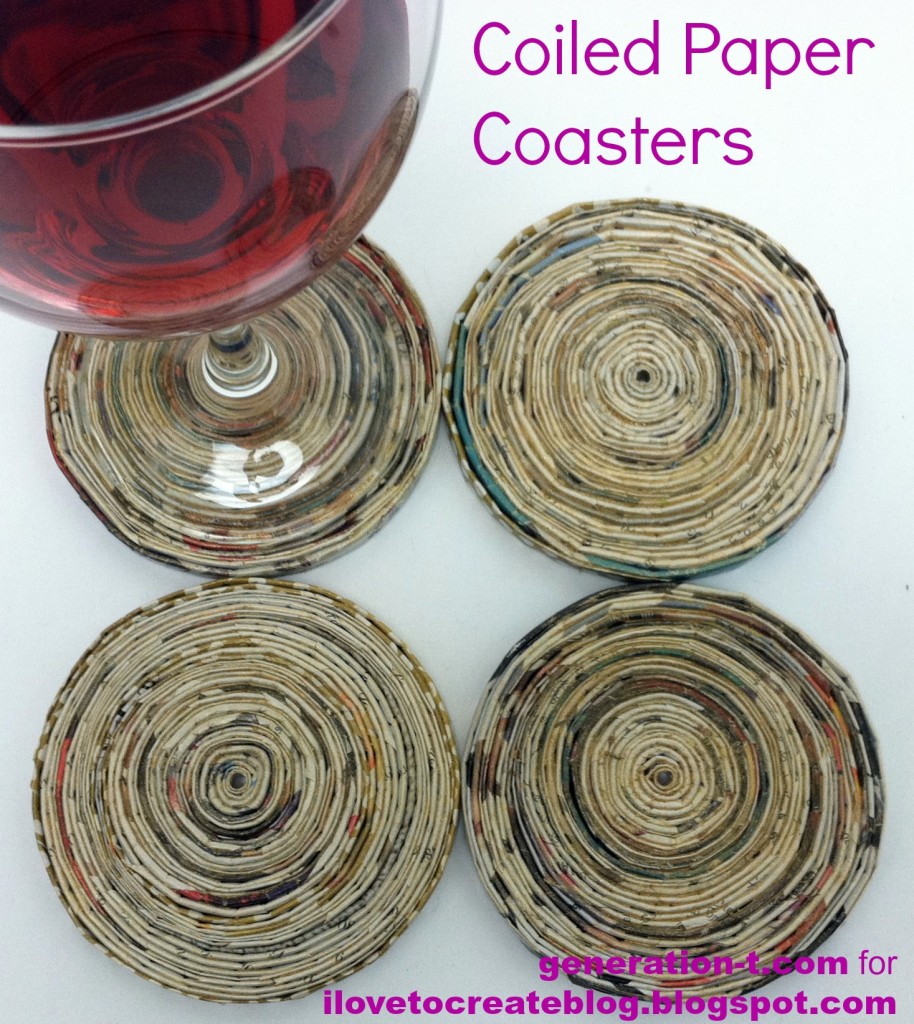 Cheers!