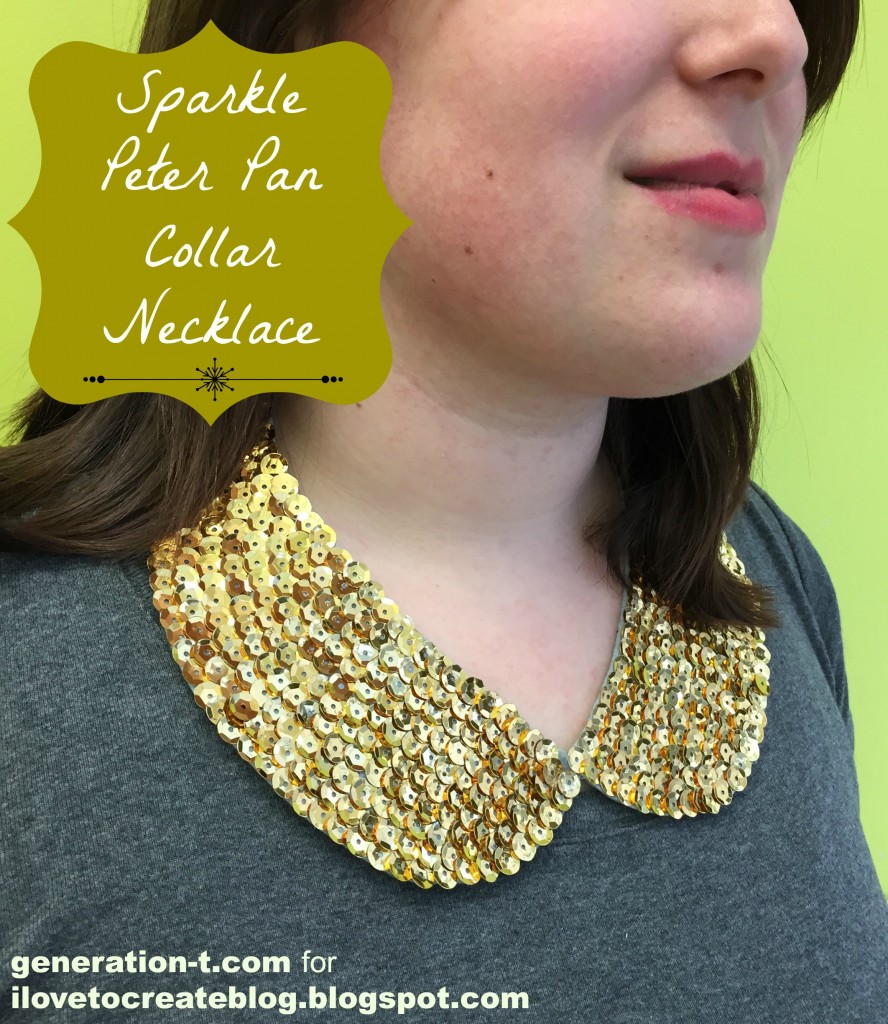 The perfect accessory for dressing up a basic crew neck T-shirt: a sequined necklace in a Peter Pan-style collar. Even the sequins don't take all that long to place--it's the drying time that's the most challenging to sit through! The ribbon tie makes it adjustable to suit the neckline of the top you're wearing,
and the sequins catch the light just so....

Materials:
-Felt
-Ribbon (two lengths, each about 12")
-Scissors
-Plain or scrap paper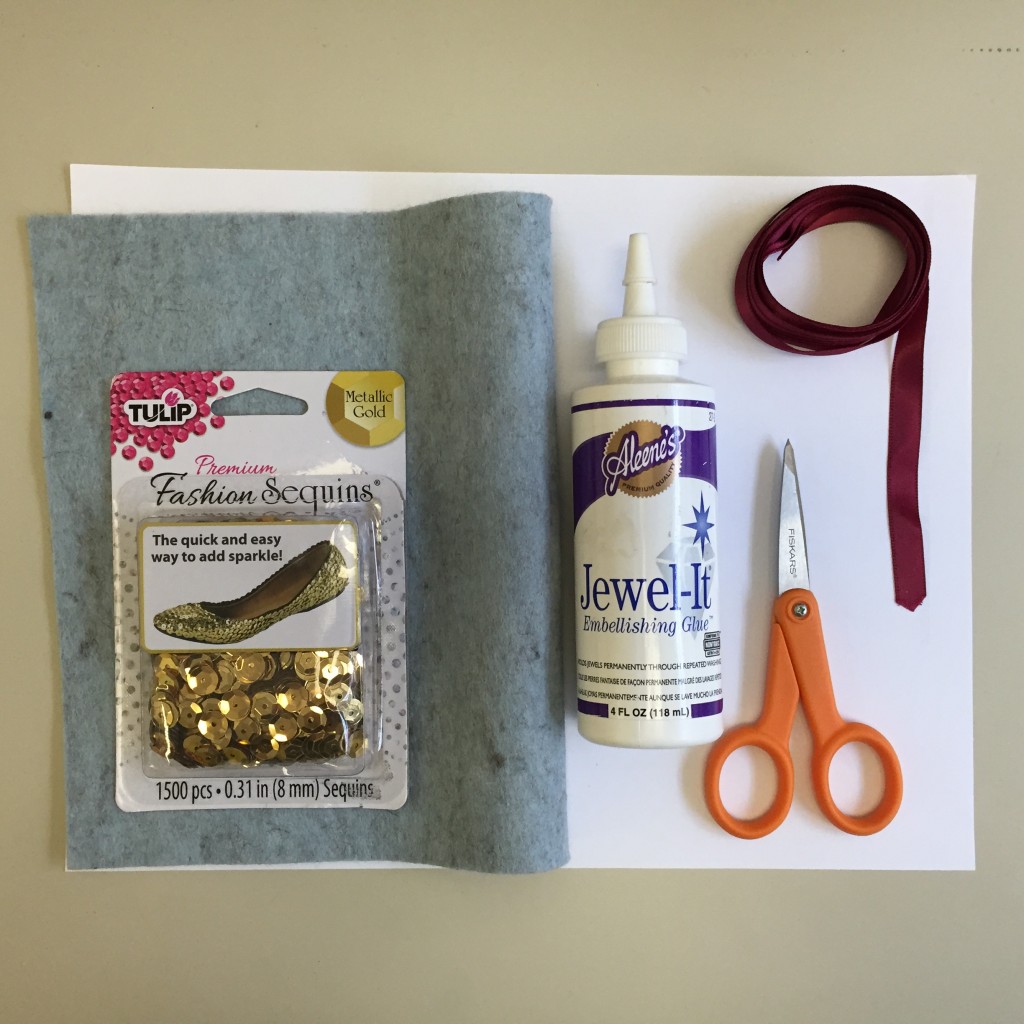 Fold the scrap paper in half and draw a crescent shape. Cut through both layers and lay them on the felt as templates.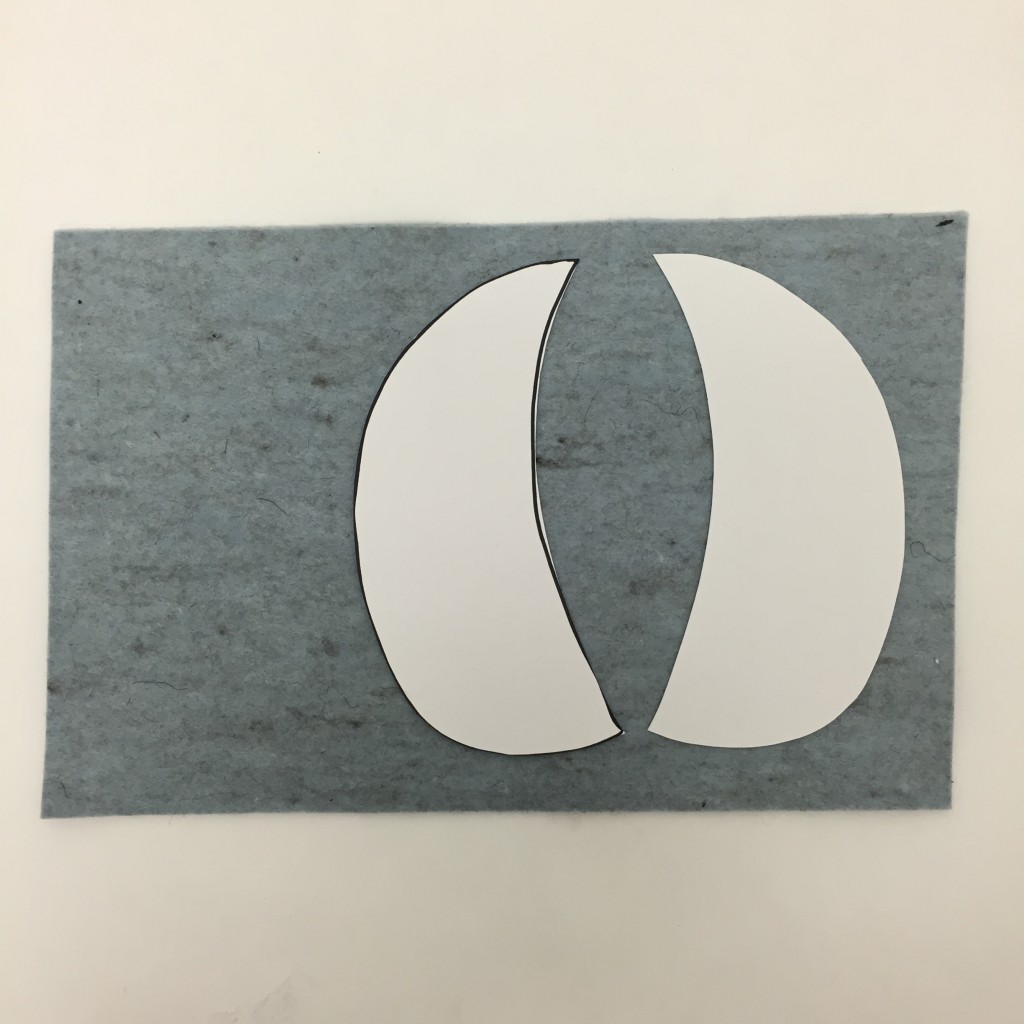 Cut around the template.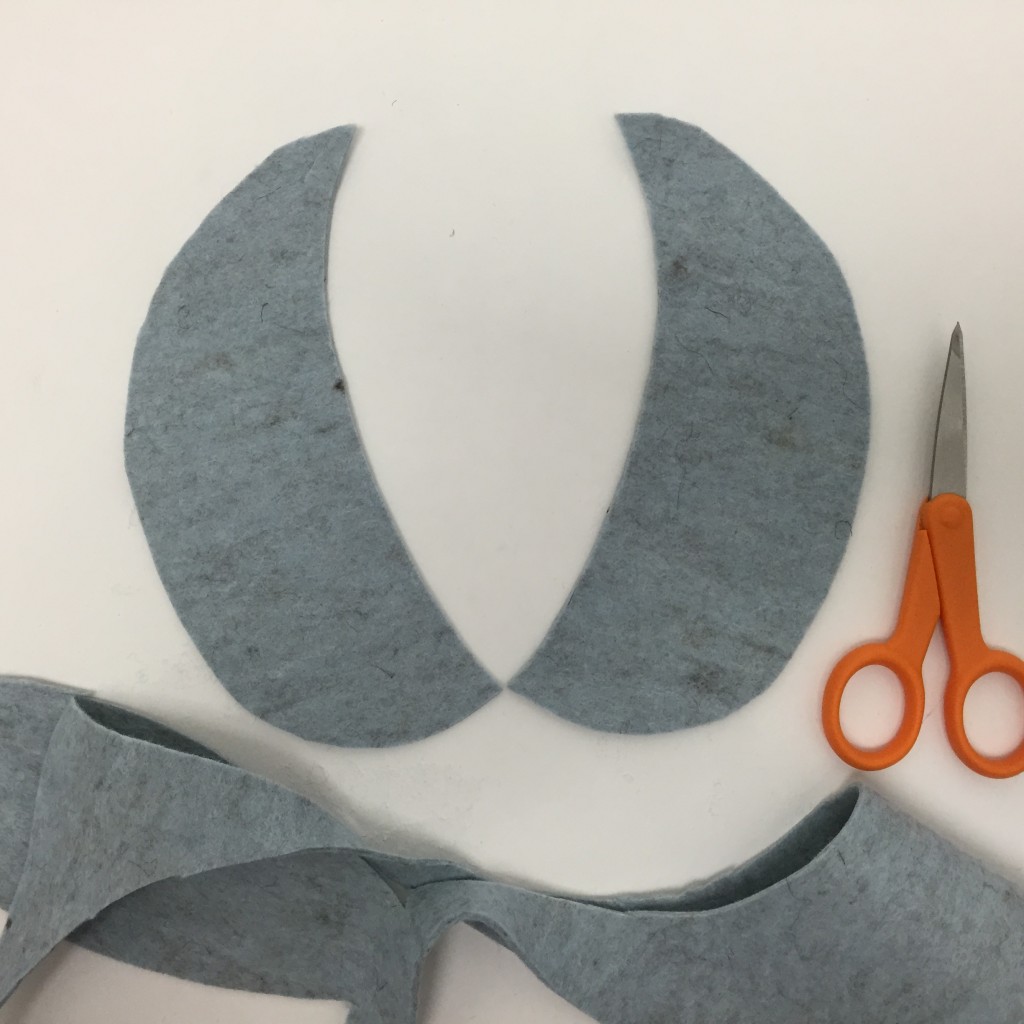 Cut slits through the narrow tips of each crescent piece and thread one end of each piece of ribbon through a slit. Fold it over and glue it to itself.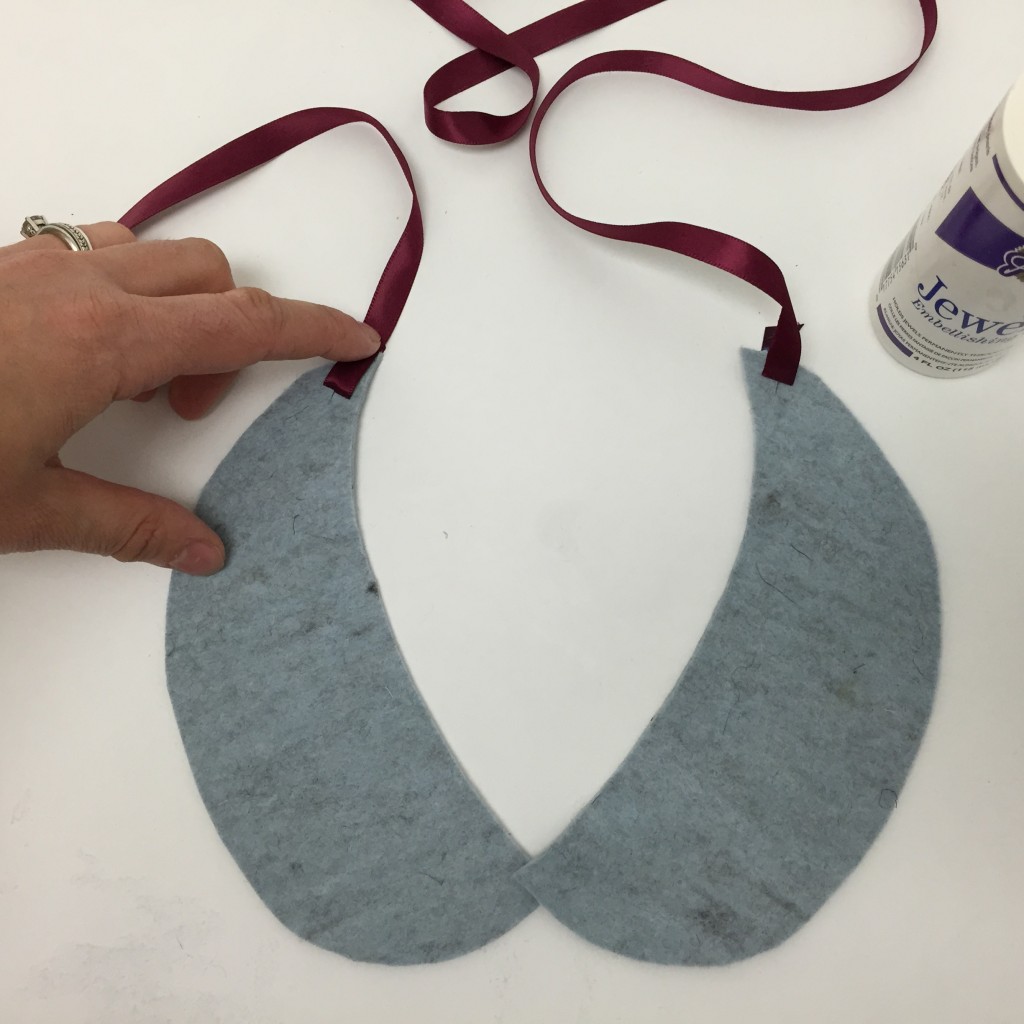 Squeeze glue evenly over one felt piece, one section at a time, and press the sequins face up into the glue in rows. Once one glue section is filled, squeeze out some more and repeat. Cover both felt pieces.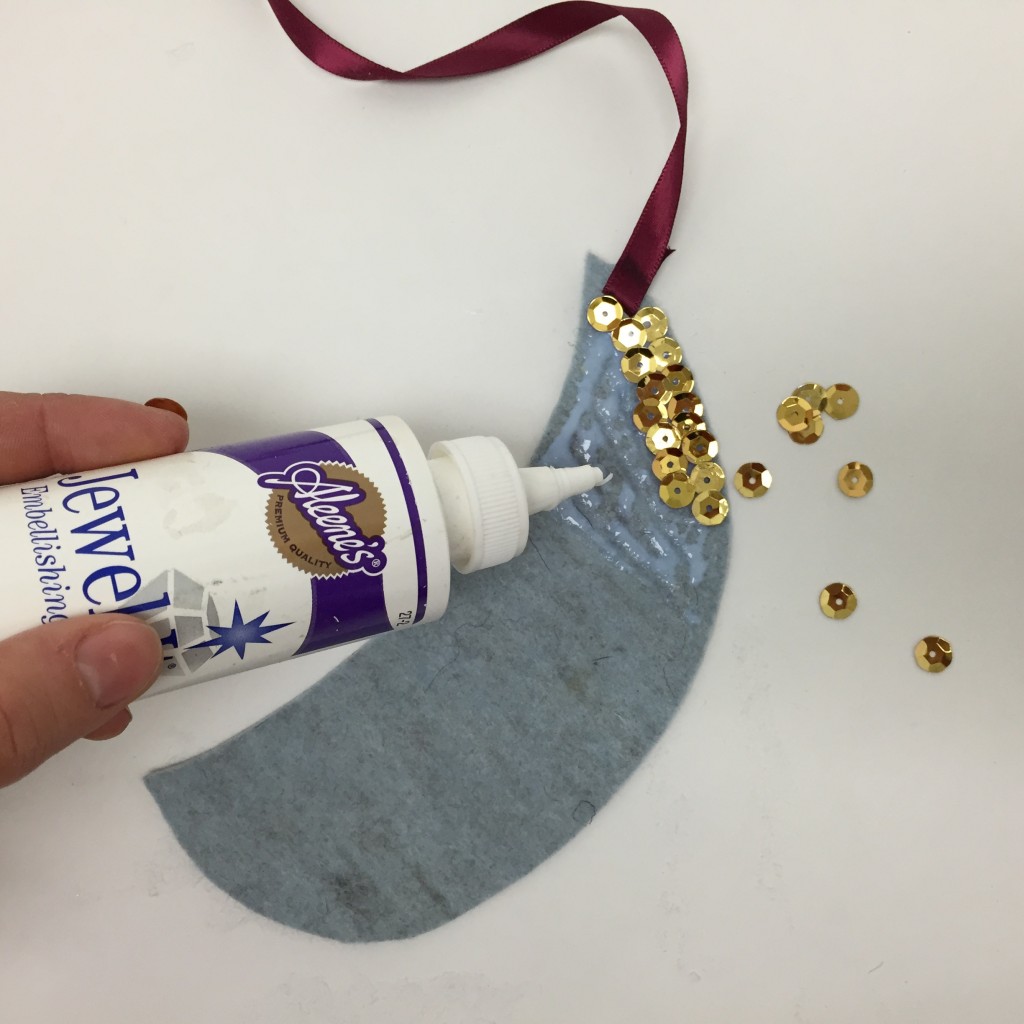 Overlap the center points of the felt pieces and glue them together. (Optional: Reinforce them with a single stitch of thread.) Tie the ribbon ends in a bow behind your neck.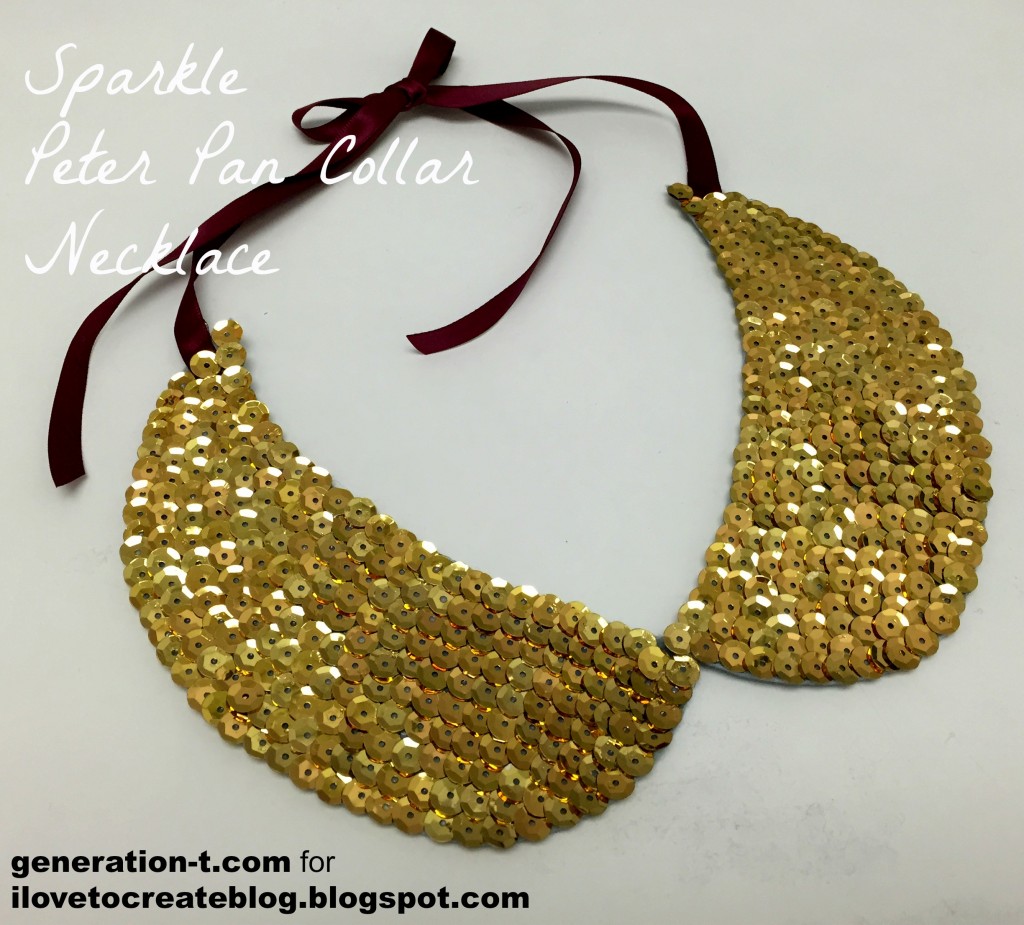 Sparkle on!