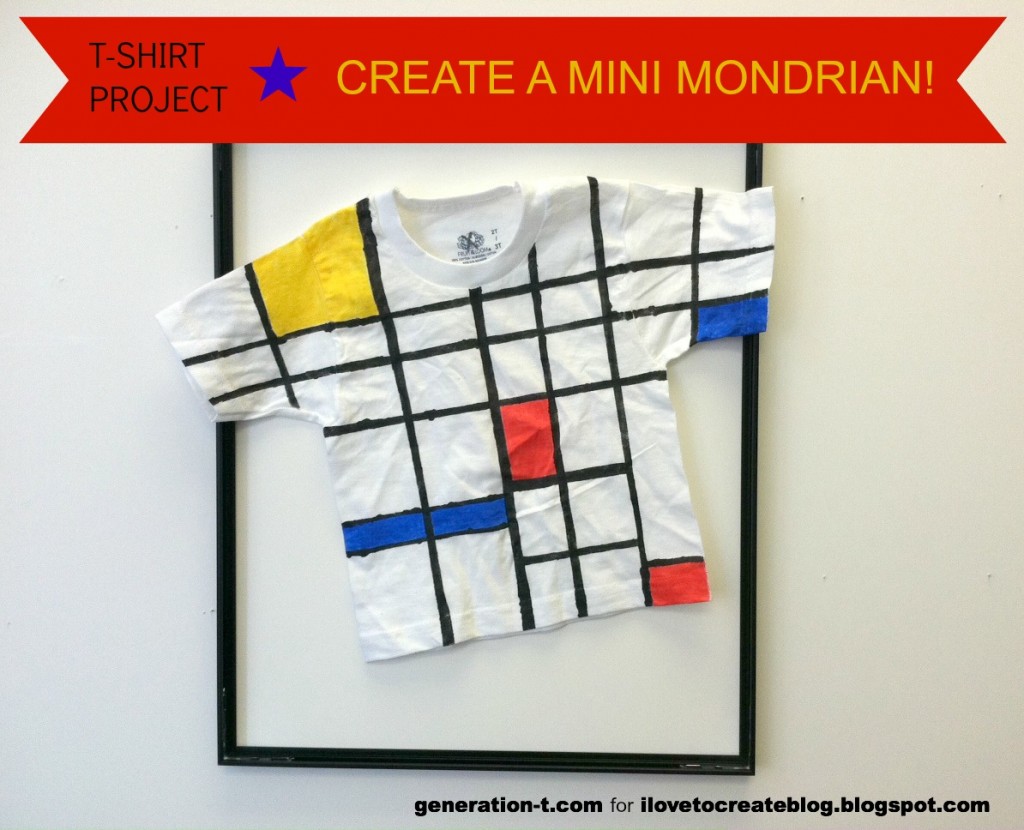 For all of you would-be Halloween revelers who are down to the wire when it comes to your costume, here's a quick and easy costume idea that requires just a blank T-shirt and some
fabric paint
or markers. Create a masterpiece! (Or, rather, wear one inspired by the works of
Piet Mondrian
.) In just a couple of hours you'll have your priceless artwork -- just grab a frame and hit the trick-or-treating circuit! (Even better, grab some friends and paint a whole museum or gallery worth of fine art pieces.)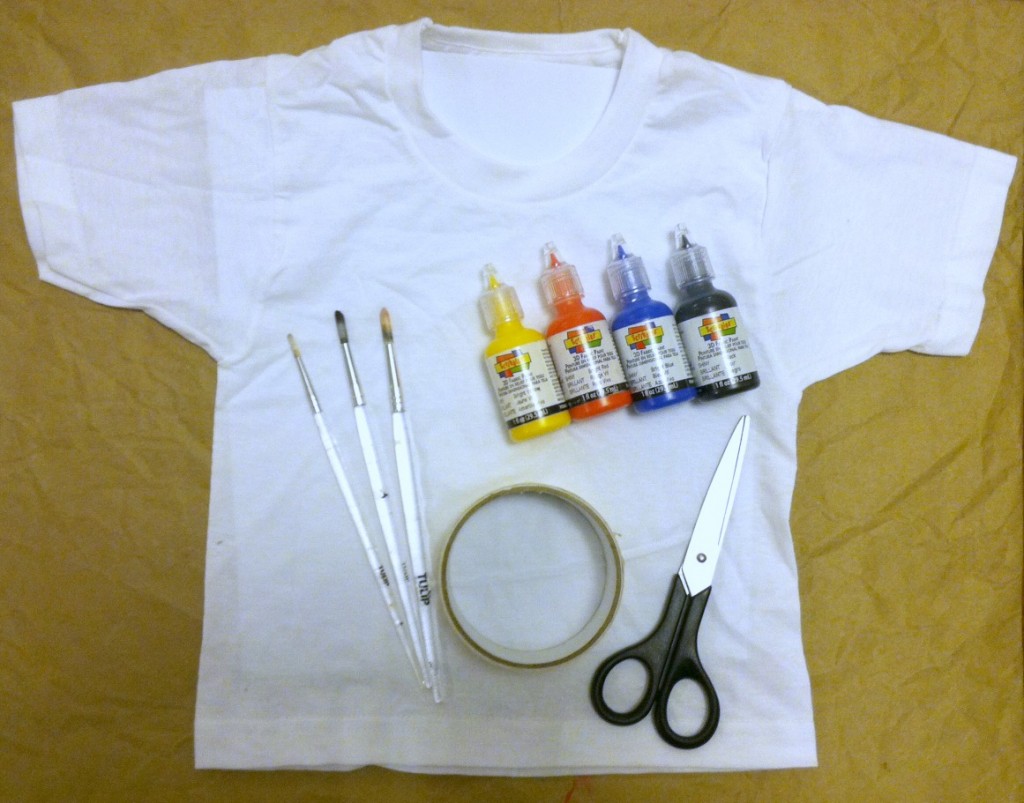 What you need: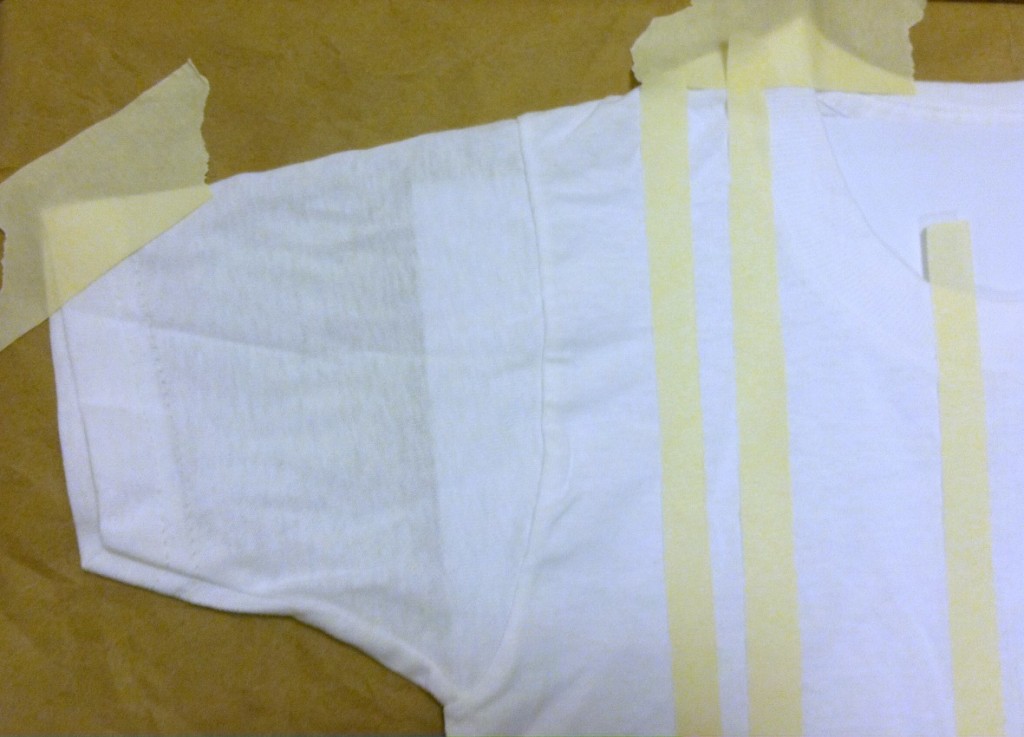 Insert scrap paper between the layers of the shirt to keep the fabric paint from seeping through. Apply tape vertically, outlining strips of fabric to paint black.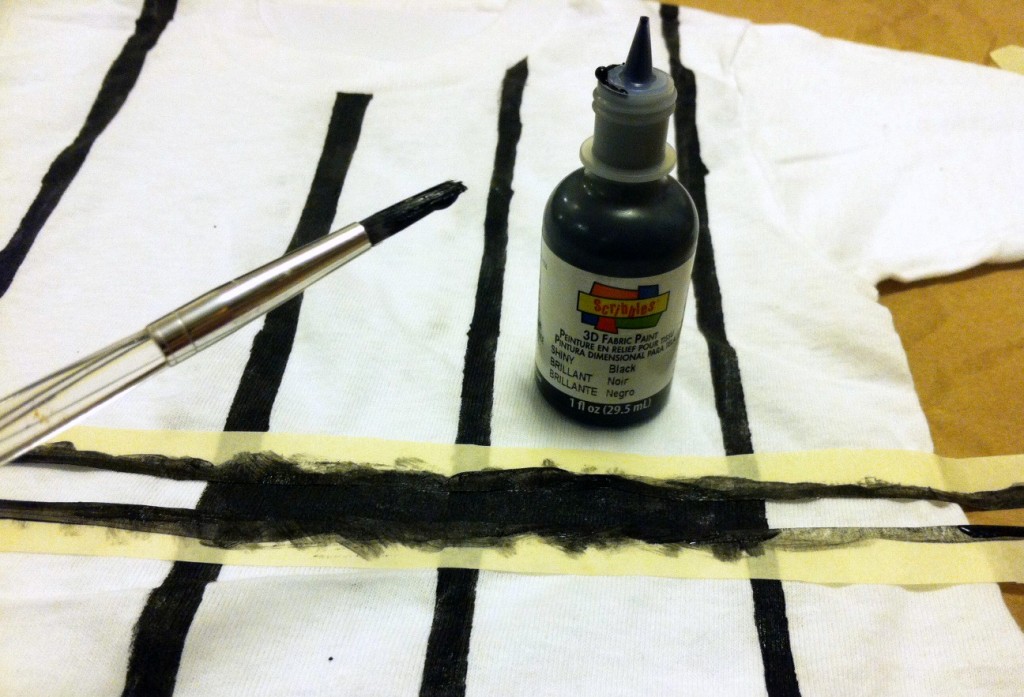 Apply fabric paint to the shirt with a paint brush (I squeezed the Scribbles paint onto a scrap paper to use as a palette). Then let the lines dry and remove the tape. Apply tape strips horizontally to complete some grids across the vertical stripes. Again, apply the black fabric paint.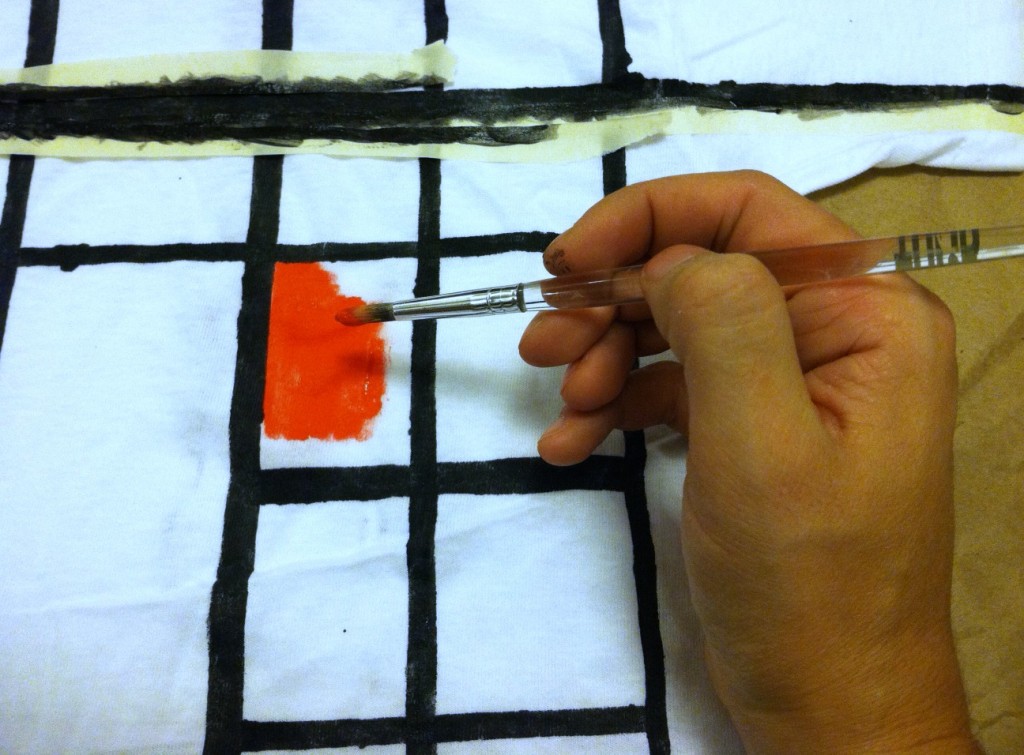 Apply red, yellow, and blue paint selectively to fill in the boxes created by the black grids. (Just like a coloring book at this point!)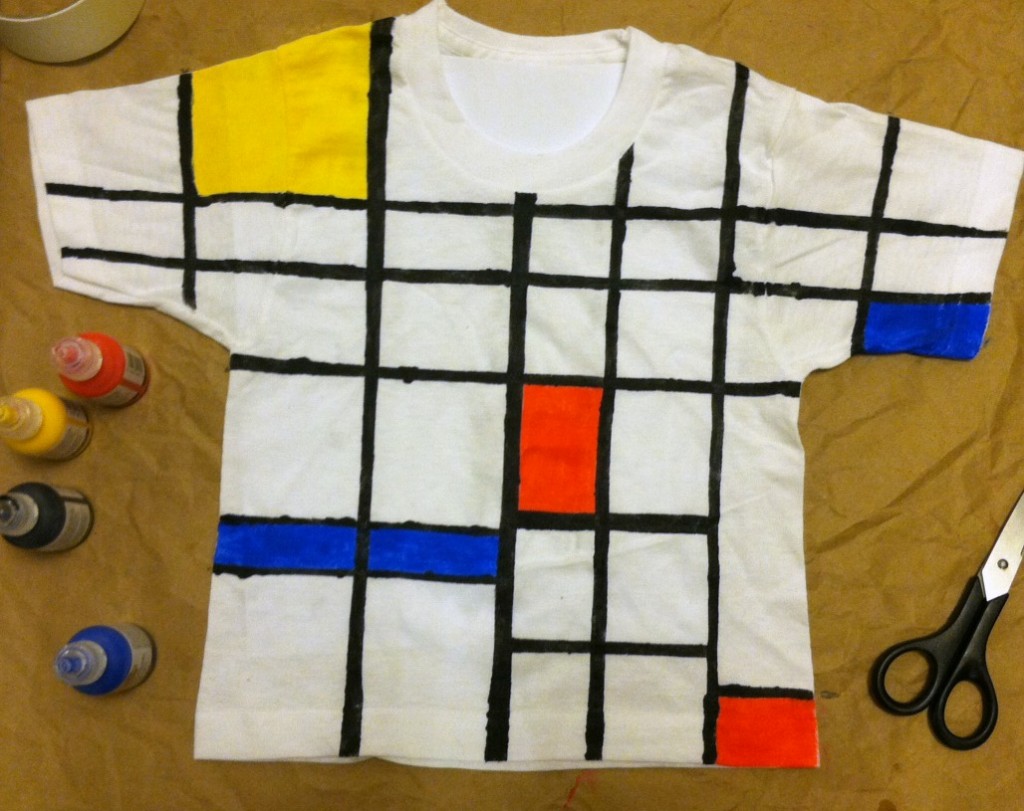 Let it dry. Make any touch-ups! (There may be some paint-bleed under the tape, depending on how well you stick it and how vigorous your brush strokes are, but the great thing about a T-shirt masterpiece is that it's a moving target, so no one will notice uneven lines!)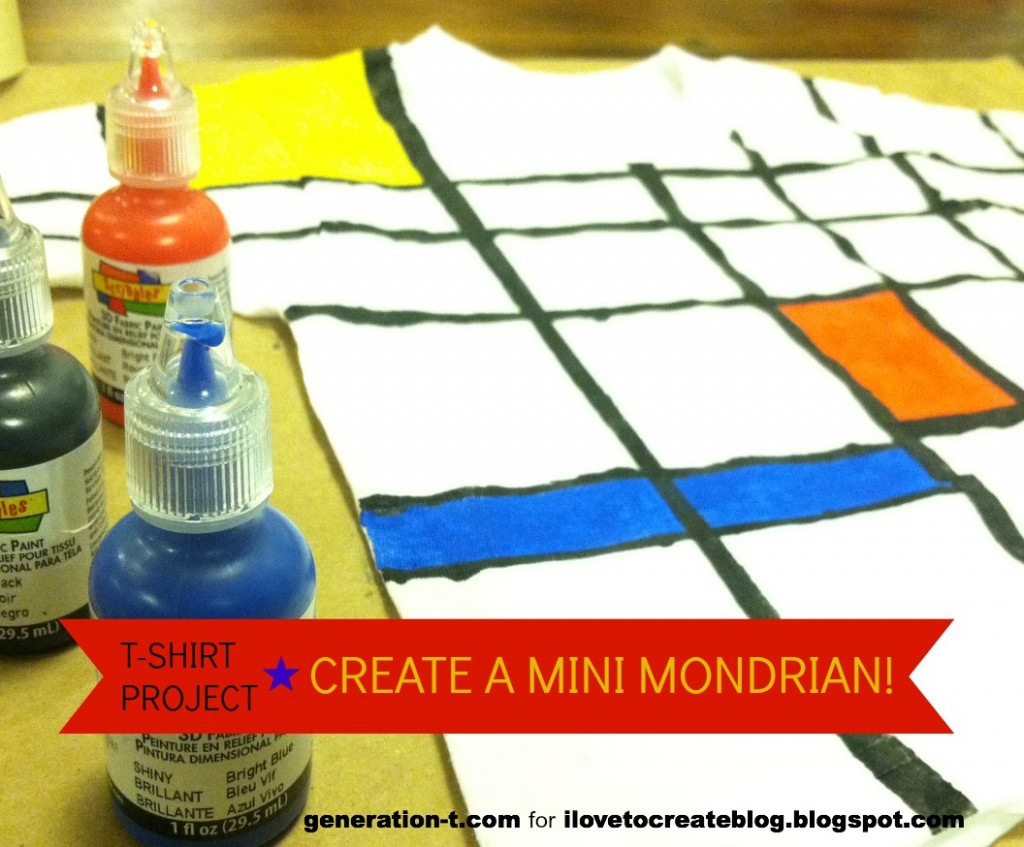 After the paint (the Scribbles primary colors are the perfect shades for Mondrian-like color play!) has dried completely, remove the scrap paper, try the Mondrian T-shirt on your muse, and add an empty frame to use as a prop!