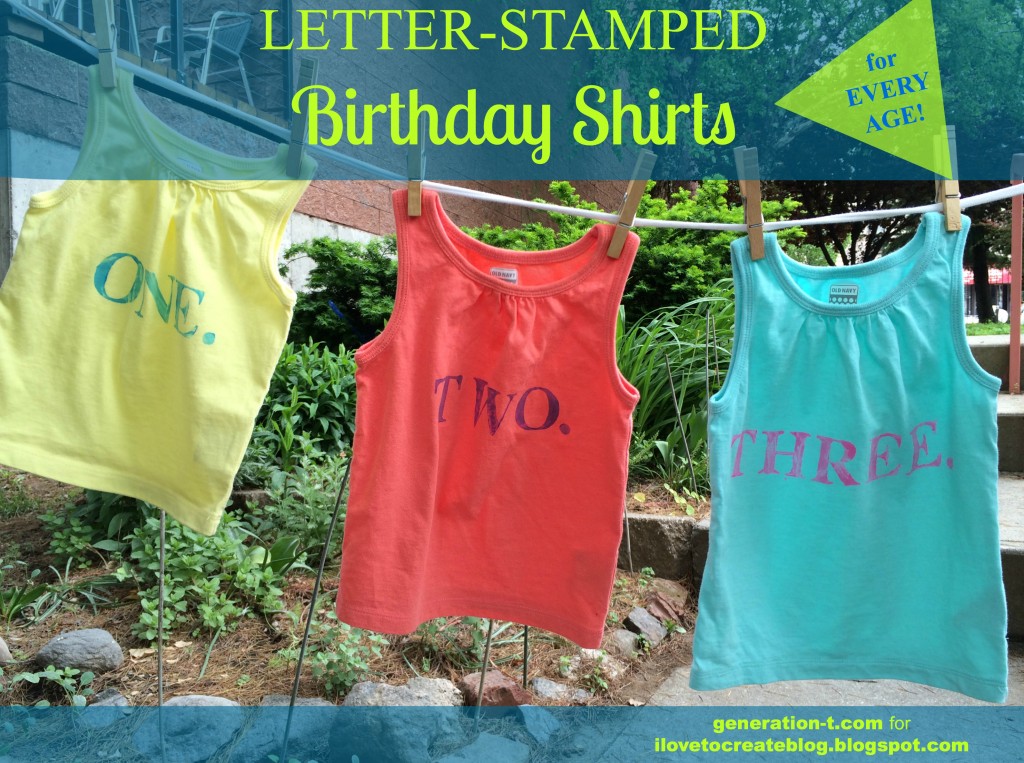 I love using words and type in my crafts (see exhibits
A
,
B
,
C
,
D
,
E
, and
F
...), so was super excited when
Scribbles Alphabet Stamps
arrived in a recent crafty care package! With a friend's daughter's birthday around the corner, and armed with the new letter stamps and fabric paints, I knew just what I wanted to make: a series of birthday tops, each to announce the birthday girl's age (and yes, there are actual number stamps, too, but I like to spell things out!). I made a series of three, but if you scroll all the way down, you'll see there's no reason why you have to stop at the single-digit ages!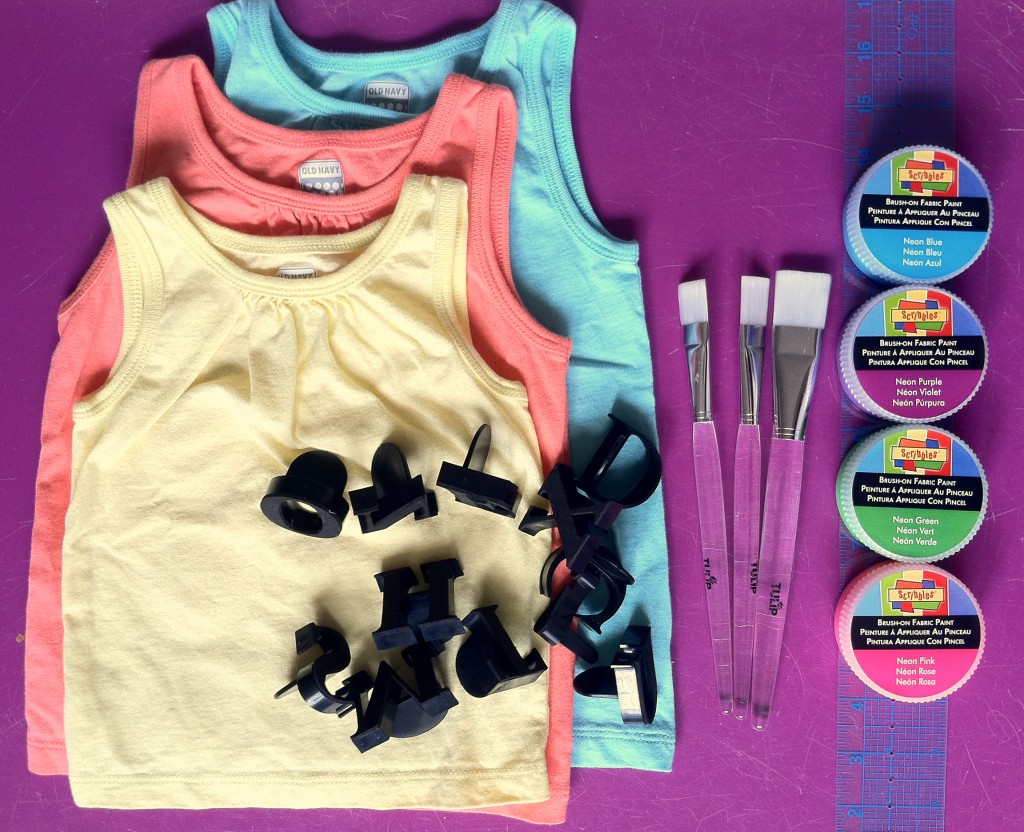 What You Need:
-Ruler
-Plain T-shirt or tank top
-Scrap paper or cardboard
(to prevent the paint from bleeding through the layers of the shirt)
Lay the tank top flat, and select and center (use the ruler for alignment!) the appropriate letter stamps. Select a paint color that will complement the color of the tank top or T-shirt, too!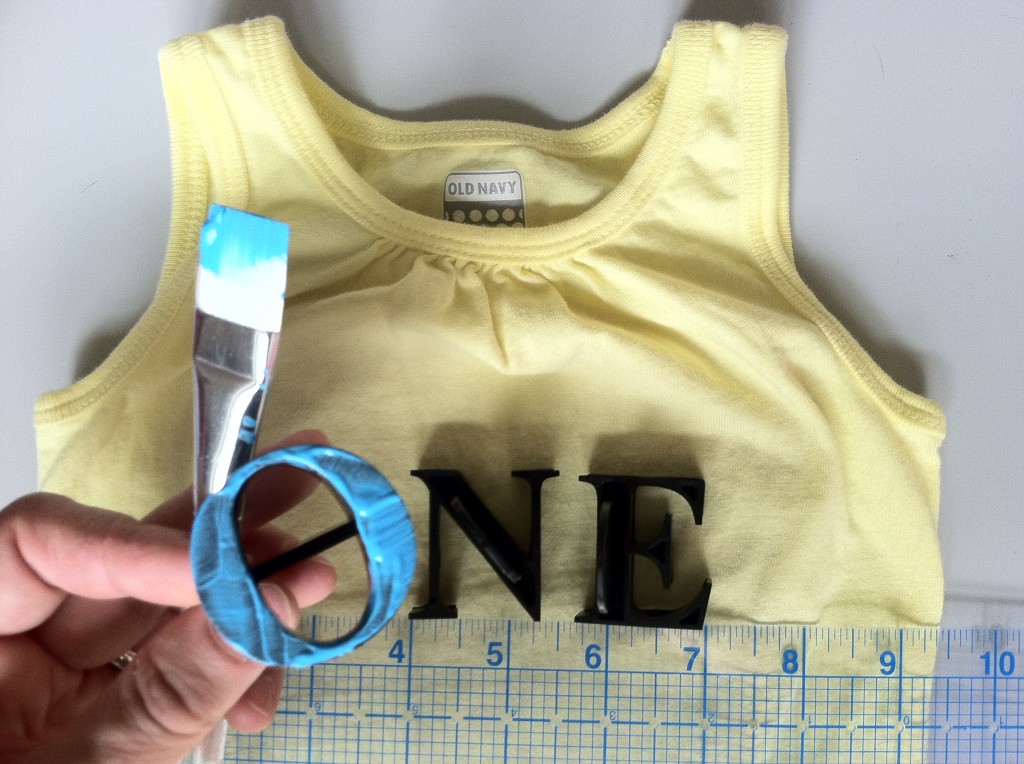 Use the paint brush to coat the foam side of the stamps fairly liberally (so the color is saturated), without spreading the paint around the edges.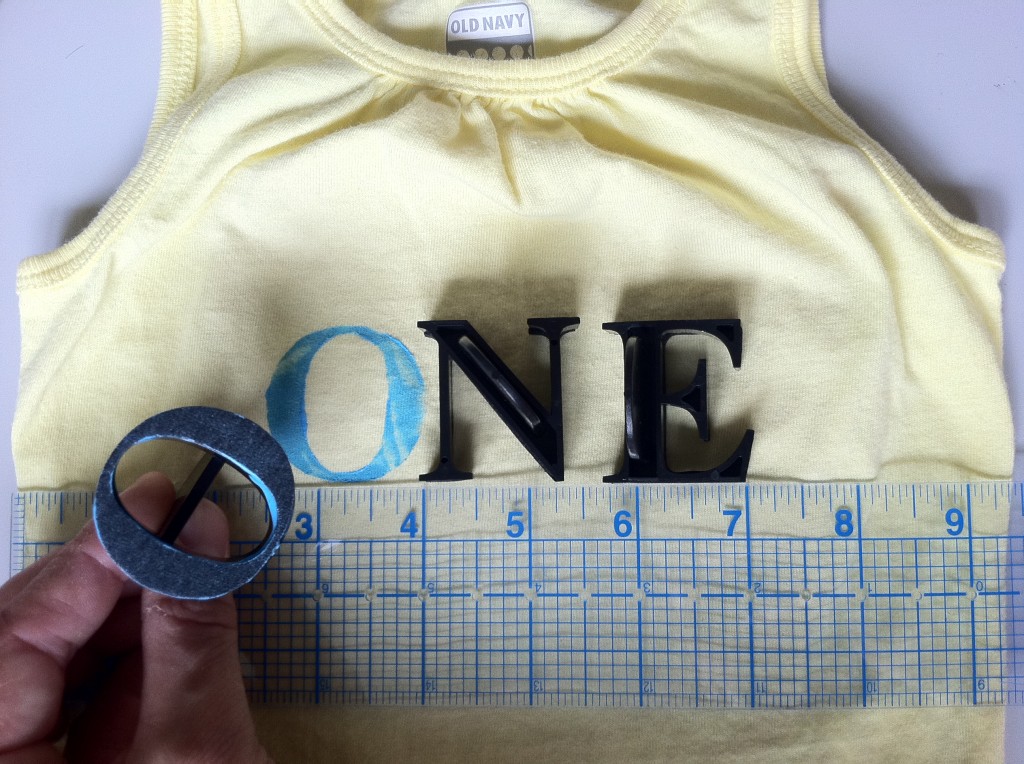 Paint each letter and stamp it firmly on the tank top or T-shirt surface.
Tip:
For the "ONE," I stamped the O, then the E, then the N to get better spacing. I painted just the dot on the exclamation mark to get the period.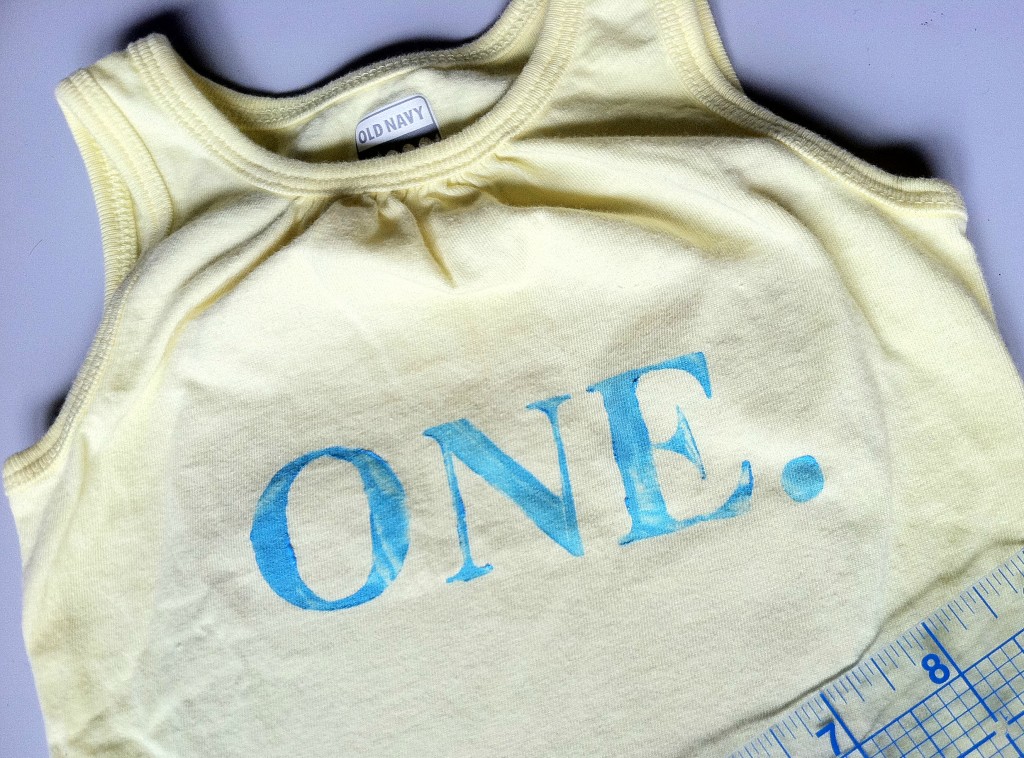 Let the paint dry on the ONE...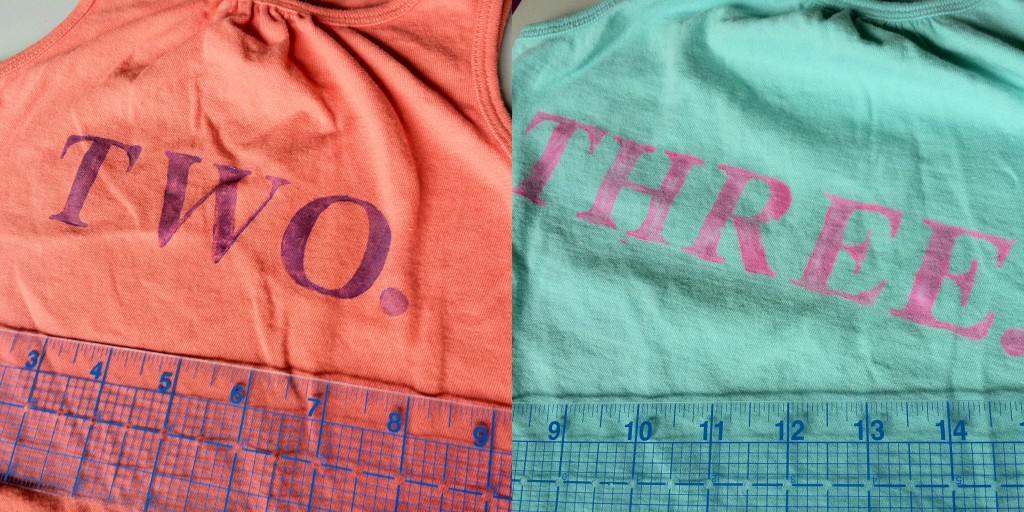 ... and move on to TWO and THREE with new colors and a fresh paint brush.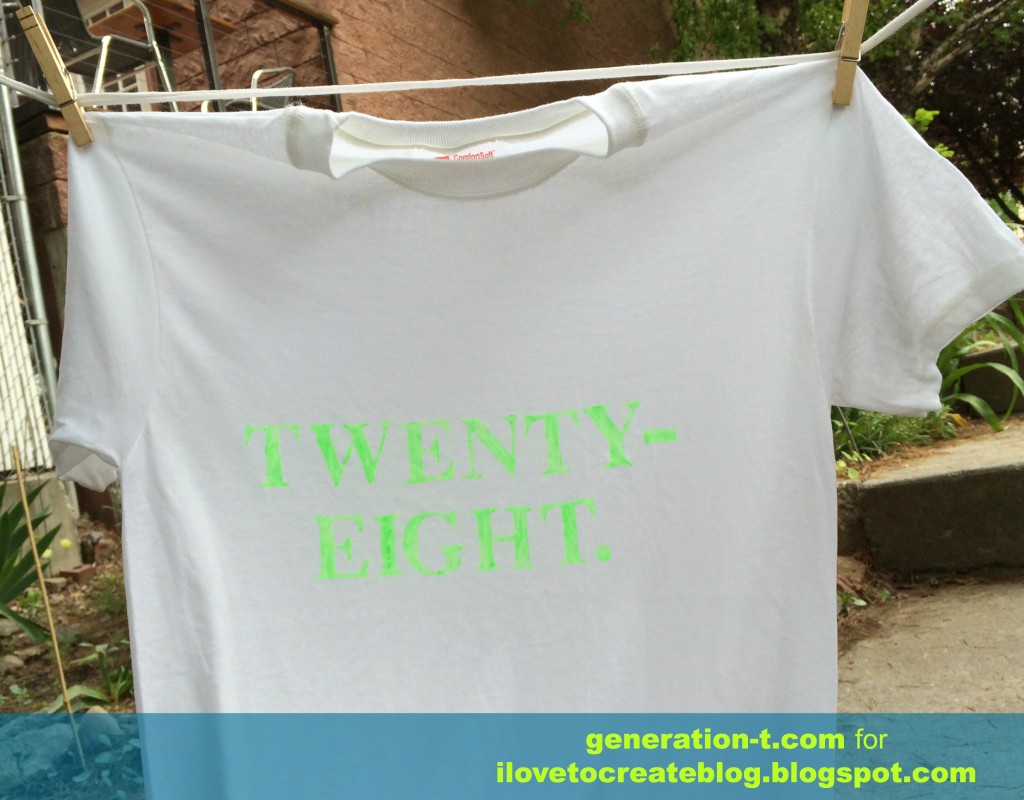 And you don't have to stop there! TWENTY-EIGHT, anyone? THIRTY-THREE? FORTY-TWO? FIFTY-SEVEN? Spell it out and celebrate big!