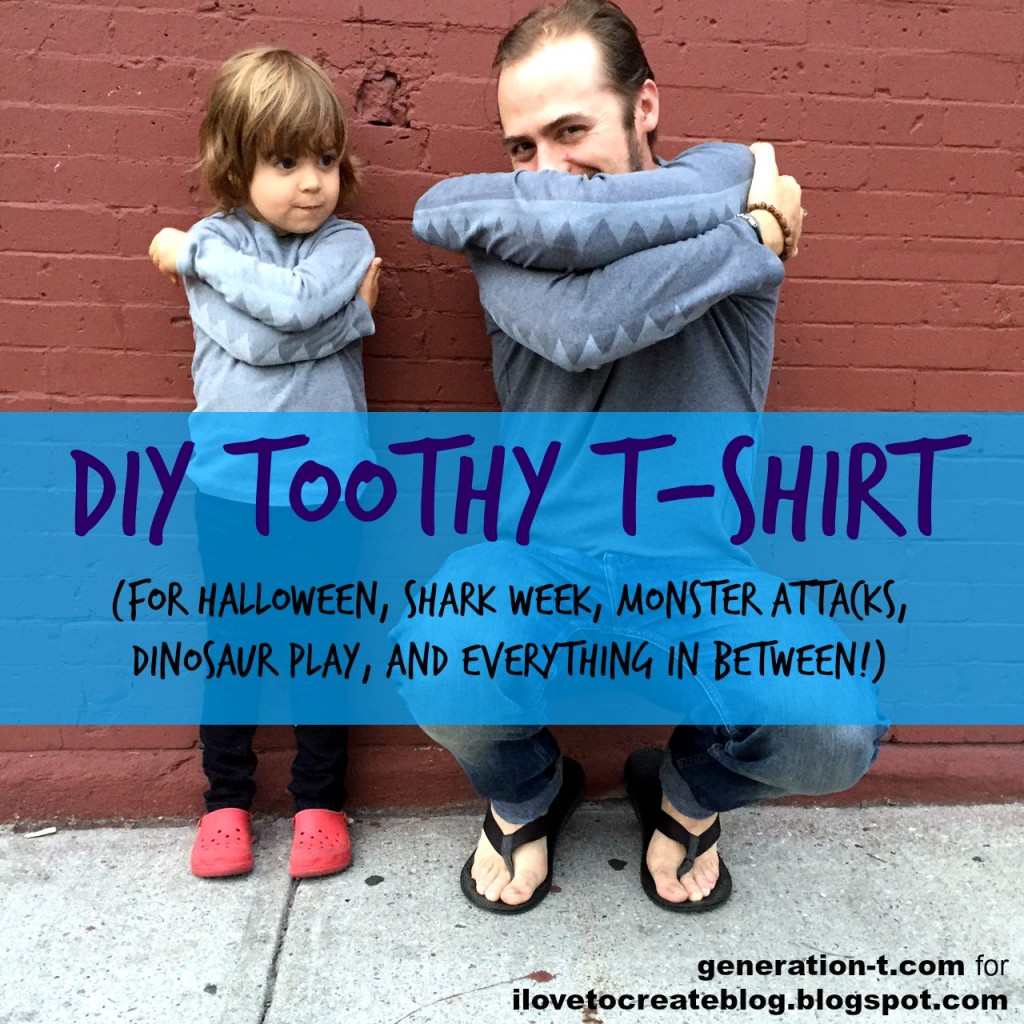 Whether you're celebrating Shark Week, looking for a rainy day activity, or in search of a costume that even kids who aren't into wearing masks can get behind, this toothy long-sleeved T-shirt is the ticket. Far from being holiday-exclusive, bust out your shirt any time you're playing a spirited round of "Top o' the Food Chain." I stuck with gray, white, and silver to summon my boys' inner sharks, but you could easily adapt your color palette to include dragons, dinosaurs, or even a Gruffalo (and, it should be noted, you can make it in multiple sizes)!
Materials:
-Long-sleeved T-shirt (in a plain color; I chose gray)
-Freezer paper
-Pen or pencil
-Craft knife and self-healing cutting mat
-Iron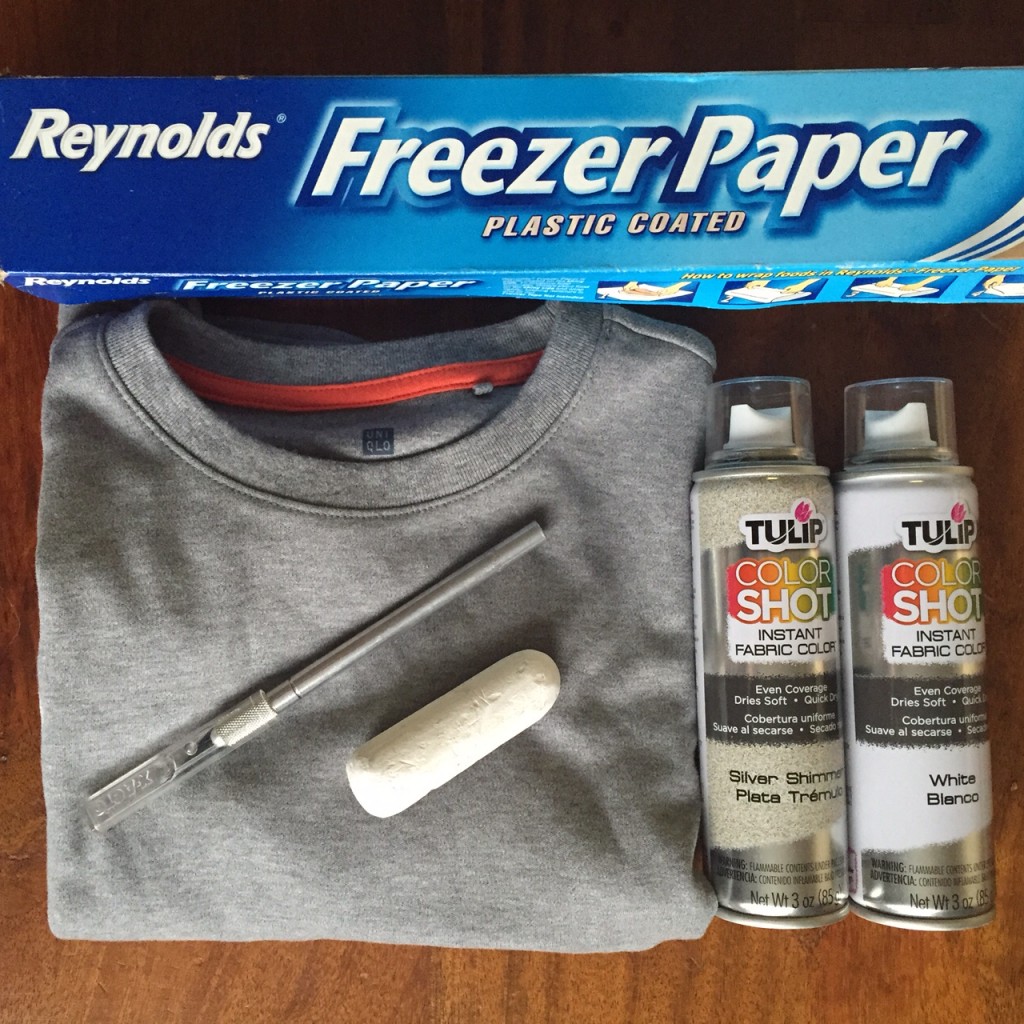 Make it:
1. Have the intended recipient try on the shirt. Placing opposite hand on opposite shoulder, have him/her line up his/her elbows. Use chalk or a disappearing ink pen to mark an upper and lower set of teeth along each arm. Then remove the T-shirt and set it aside.
2. Measure the length of one shirt sleeve.
3. Draw and cut a zigzag line the length of the sleeves on freezer paper to create a teeth template. Draw and cut a second template for the opposite sleeve.

4. Lay the T-shirt flat, line up the freezer paper template with the chalk markings from step 1, and use a warm iron to press the template onto each sleeve. (Use additional freezer paper to mask other parts of the shirt that you don't want painted.)
5. Outside, or in a well-ventilated area, spray Tulip Color Shot Instant Fabric Color. Let dry for 5 minutes, then spray again. Let dry completely.
6.
Have the intended recipient(s) try on the shirt, fold up his/her arms, and CHOMP away.