'Twas the week before Halloween and all through the haunted house,
every creature was stirring--
the zombies, the mummies, the vampires, the flappers, the secret agents--
even the mouse.
But if you're the one caught without a disguise,
make a costume-on-a-stick to cover your mouth or your eyes!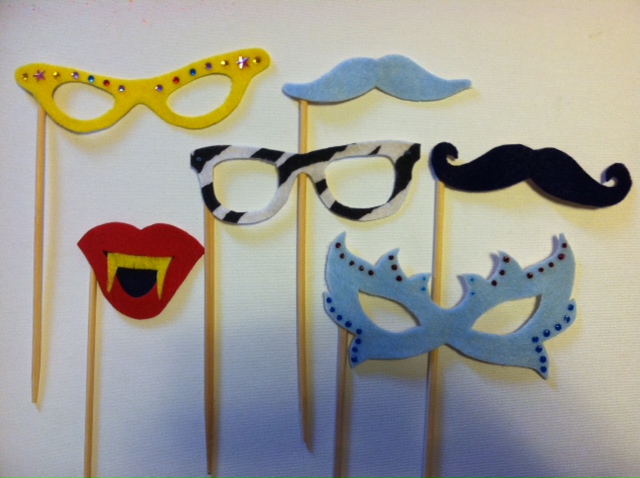 Materials:
-Pencil
-Paper (optional)
-Manila file folders
-Scissors
-Felt pieces in a variety of colors and patterns
-Aleene's Super Thick Tacky Glue
-Aleene's Jewel-It Embellishing Glue
-Fake jewels
-Tulip Beads in a Bottle
-Wooden chopsticks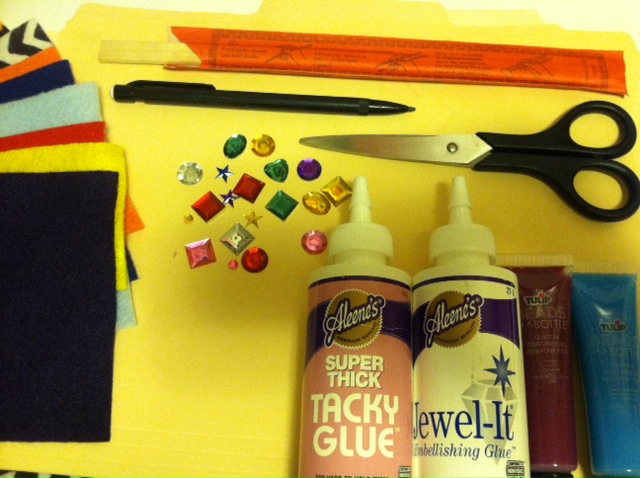 Make it:
1. Draw the outline of a pair of glasses, a mustache, or other shape on a manila folder. Optional: Sketch it out on a piece of paper first to use as a template (this way, if it's a symmetrical shape, you can fold it in half to make sure both sides match), then cut it out and trace it onto the folder.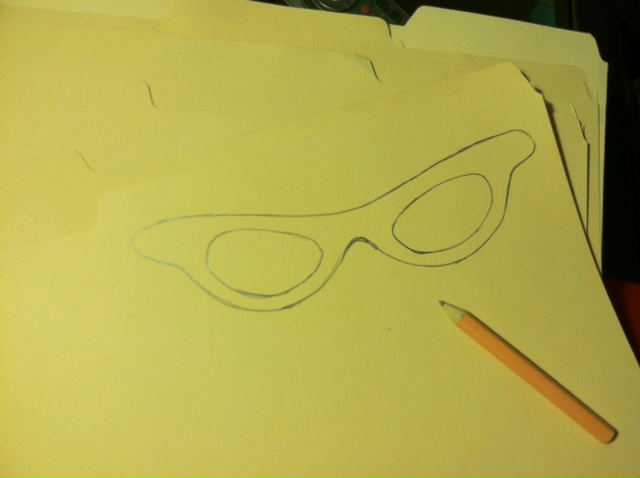 2. Use scissors to completely cut out the shape(s).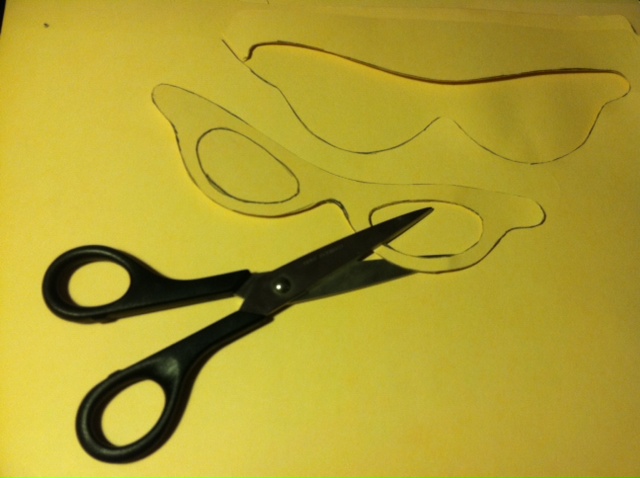 3. Spread glue generously over the back of the folder shape.

4. Press it firmly onto a piece of the desired felt color. Let the glue dry.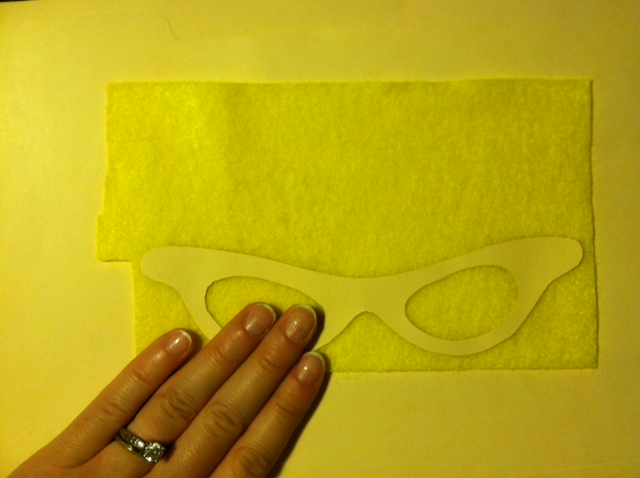 5. Cut out the felt piece, using the folder edges as your guide.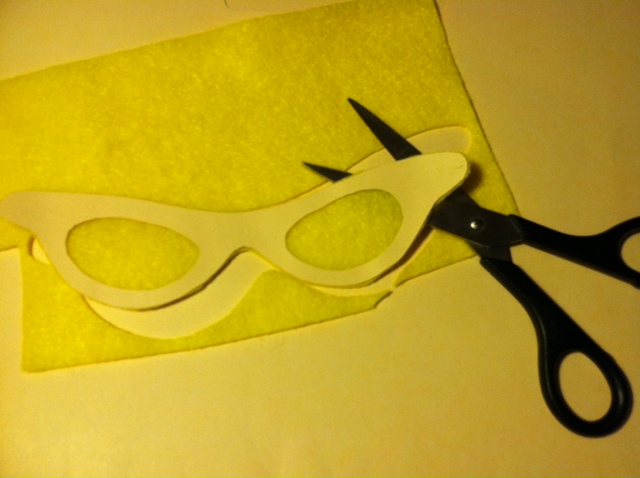 6. Use jewelry adhesive to decorate the front with fake jewels...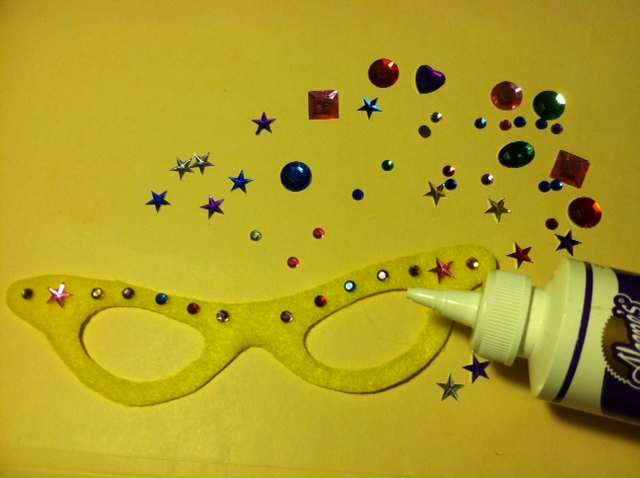 ...or use Beads in a Bottle to create 3D embellishments! Let the embellishments dry.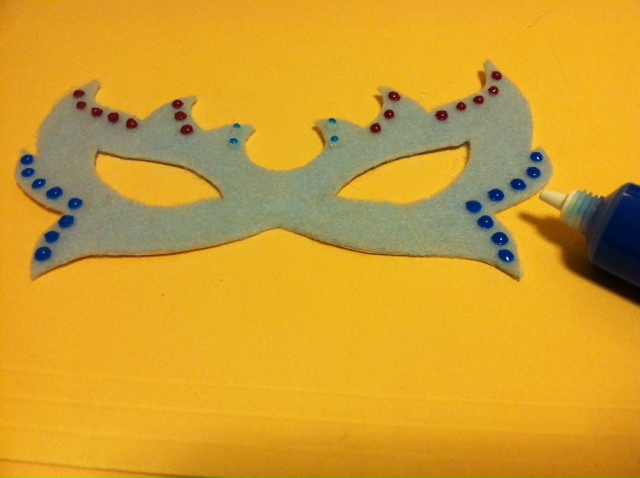 7. Flip the disguise over and squeeze a line of glue along one side. Press the top of one chopstick so it extends vertically from the bottom. Let it dry.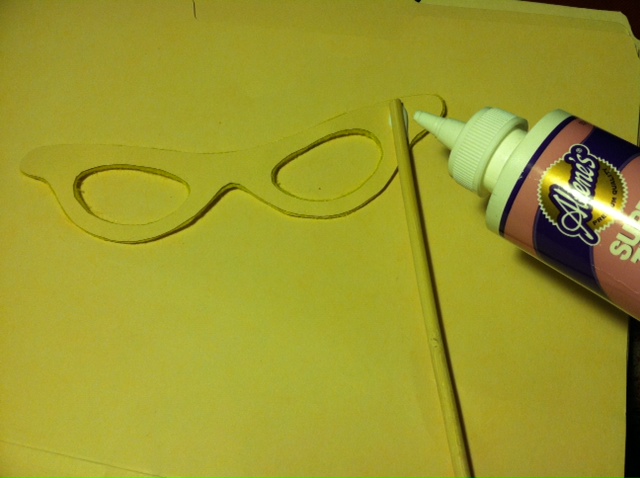 8. Repeat as many times as you like to make cat-eye glasses (shown), wayfarers, masquerade masks, vampire fangs, and mustaches galore. Now what are you waiting for? Go undercover!

Happy haunting from Generation T!

Visit us on Facebook!
Craft on!