My toddler is VERY into his letters and numbers lately, so when it came time to think up a theme for a spring shoe refashion, his vintage-style alphabet blocks stood out from the pack (that, and I'm not as good at drawing dinosaurs or trains, which would have been the other top contenders!). And sure enough, when I presented them to him the morning after I made them, he picked one up and said, "ABC shoe!" Exactly, my dear. Now we can practice his letters and colors while on the go!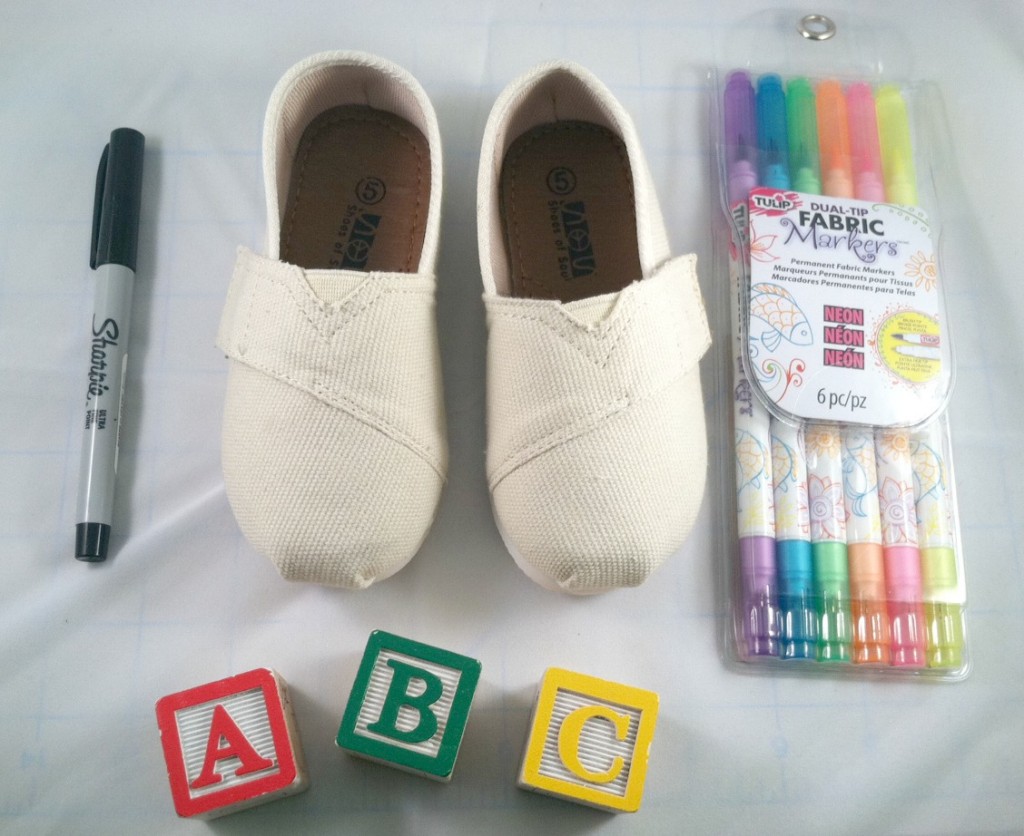 What You Need: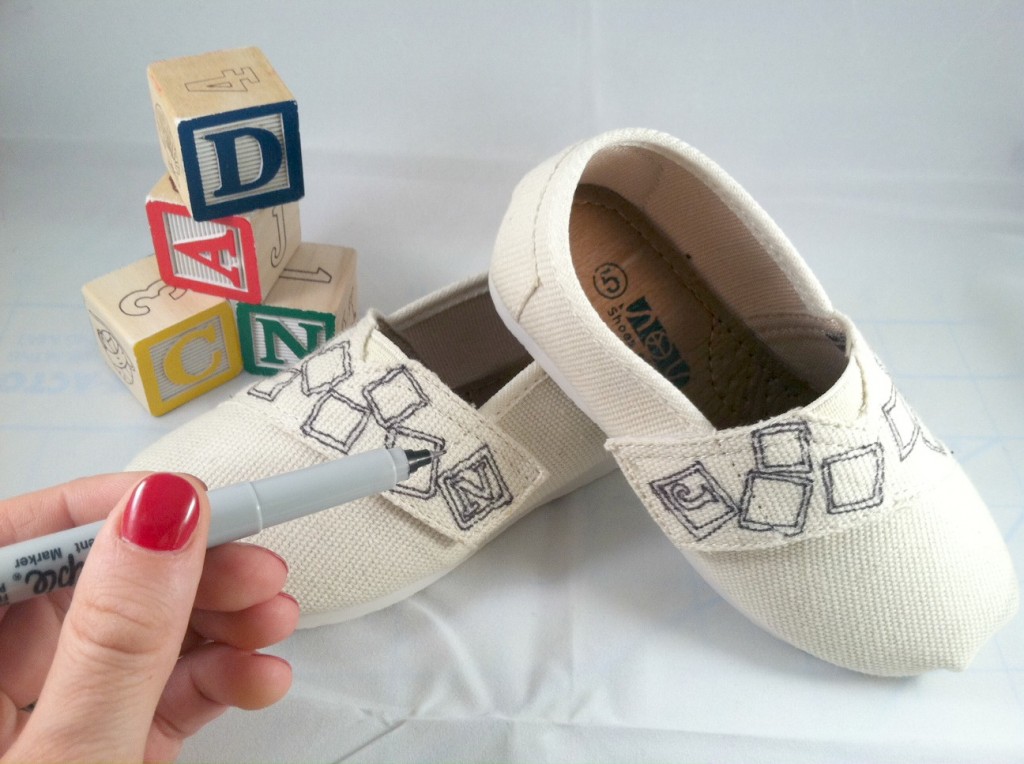 Use the black permanent marker to outline your design. I drew the outline of the blocks first and then filled in the letters. I started with his initials on the tabs for some personalization, and then added a good mix of letters as I worked my way around the shoe, from toe to heel. (Note: In your aspirations toward random letter placement, be aware of any words you might spell out inadvertently!)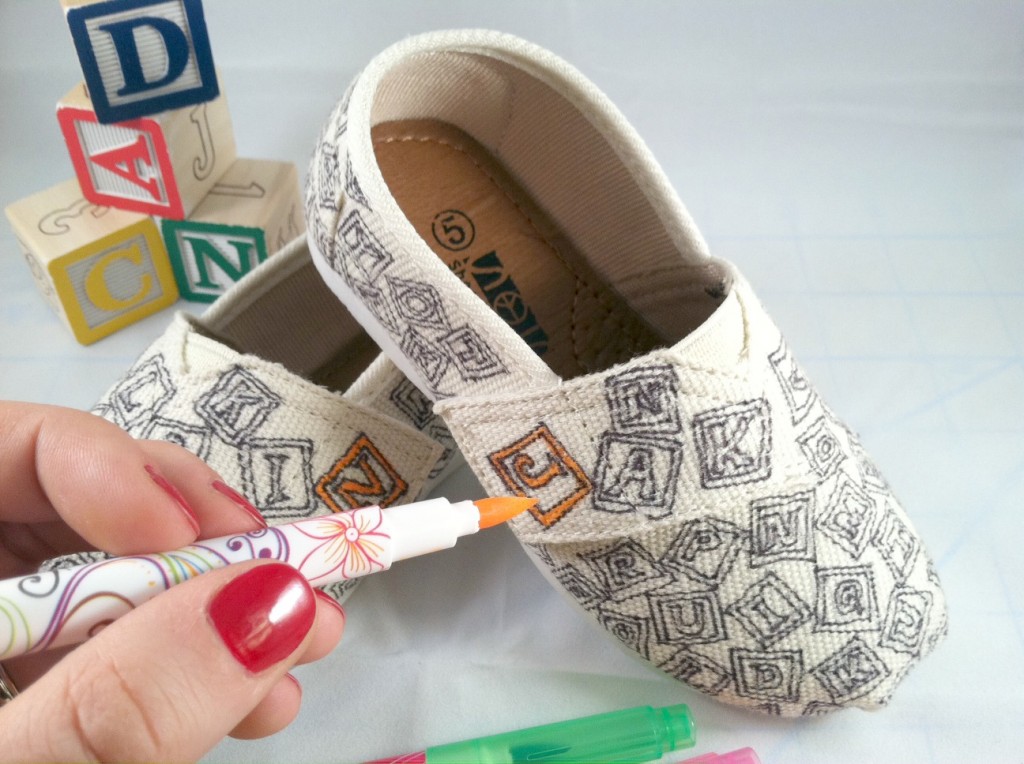 Then I used the six colors from the
neon fabric marker pack
to color in the edges and the letters. With the outlines already drawn, it was just like a coloring book! These particular pens have two tip options--a fuller, "juicier," paintbrush-style marker tip for strong color saturation (shown above), and a thinner, stiffer marker tip for finer details. I alternated between the two, depending on the complexity of the letter I was working on.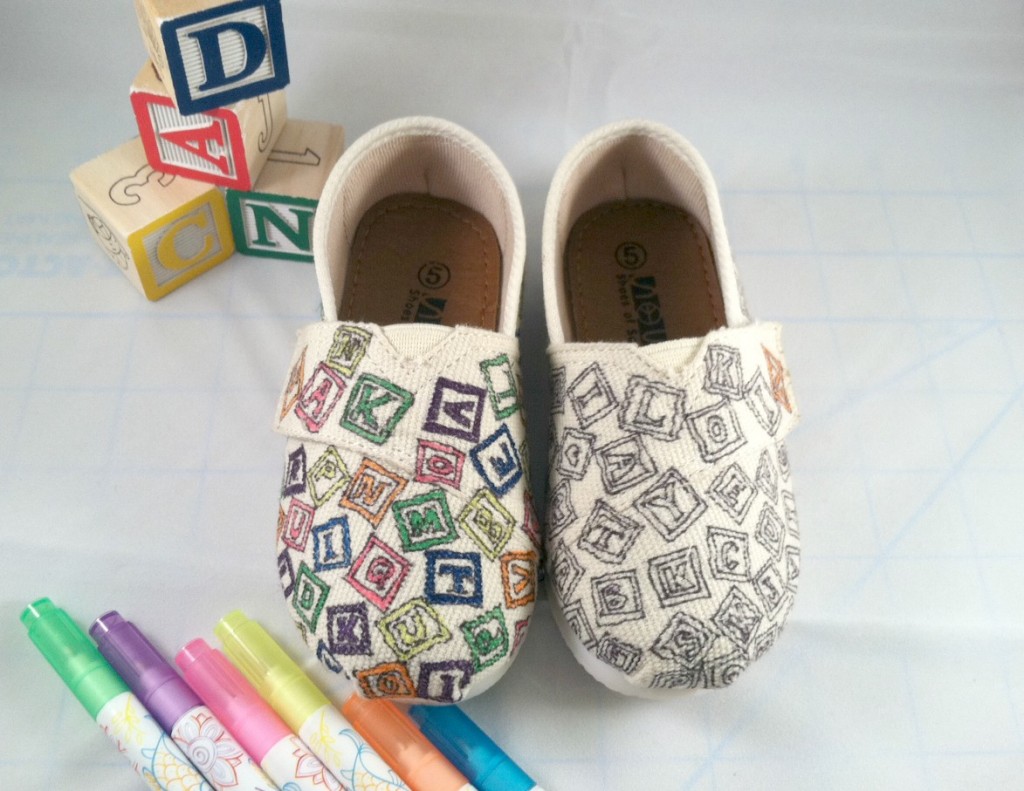 One shoe down, one to go!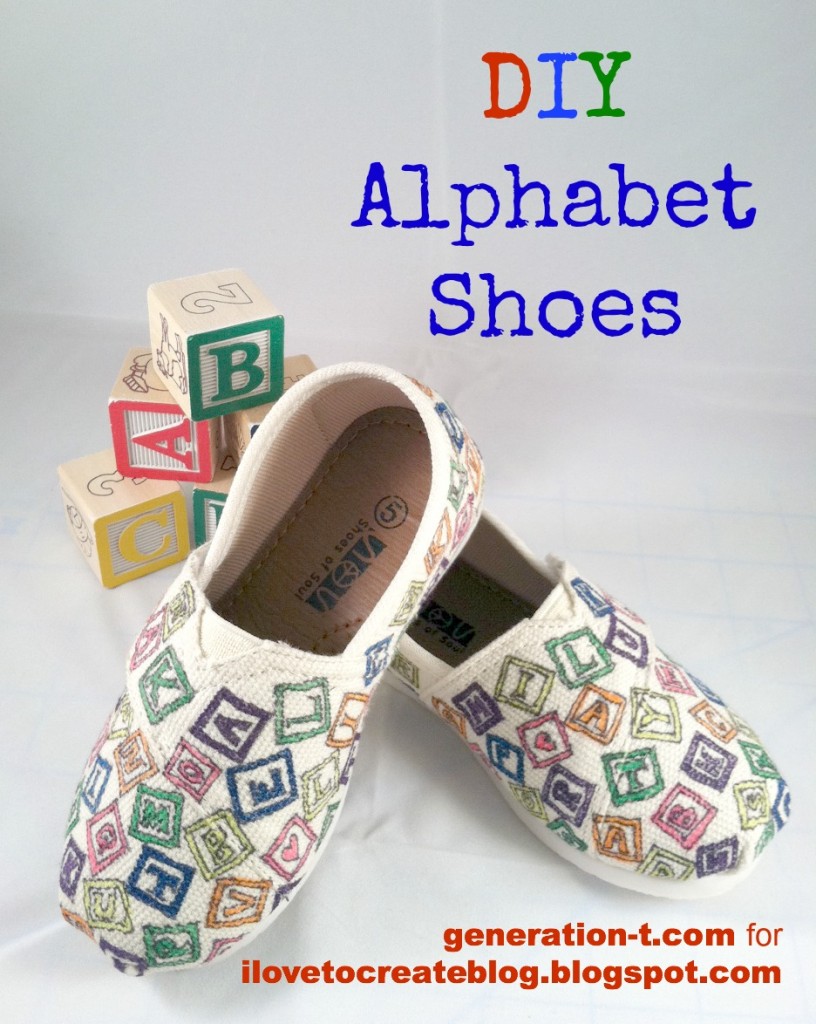 One pair of DIY ABC kicks: Complete. Make them in any size!