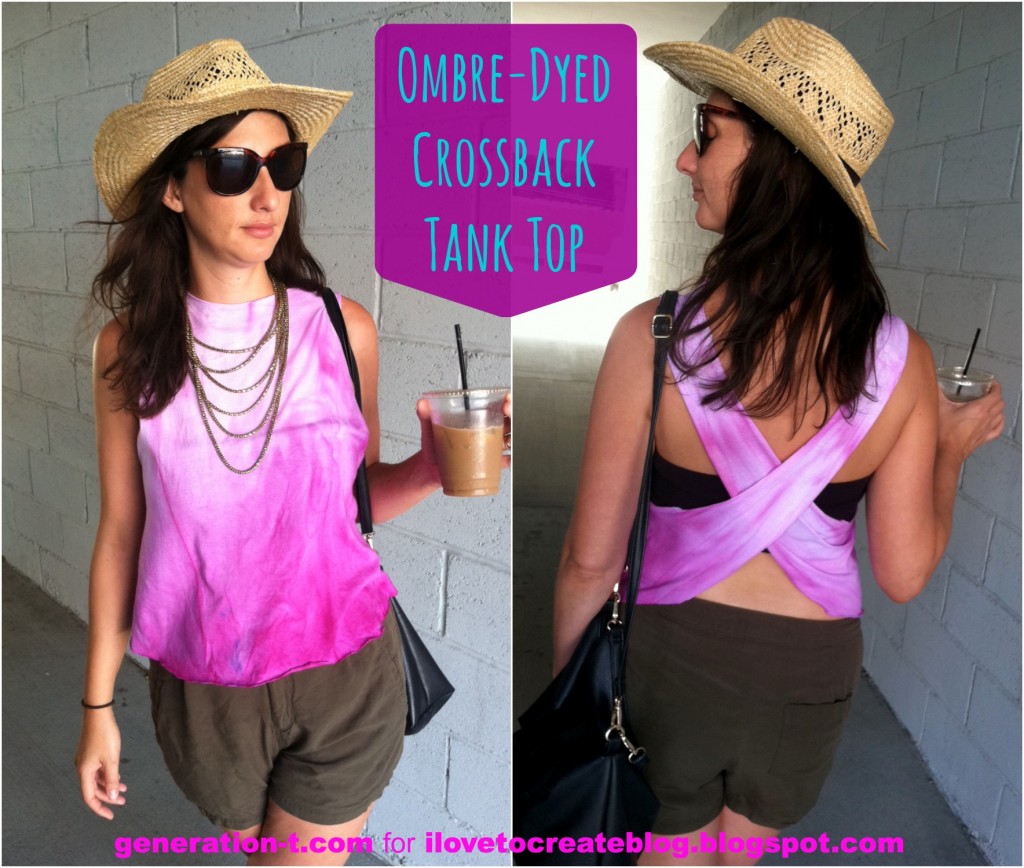 Summer is all about easy, breezy fashion (stay cool) and tie-dye (stay fun!). Here's an ombre-style surface treatment for a quick-and-easy T-shirt transformation. From plain white T-shirt to a smock-styled, crossback tank top that's nearly no-sew (about 6 inches of stitching) in no time. Smock it to me!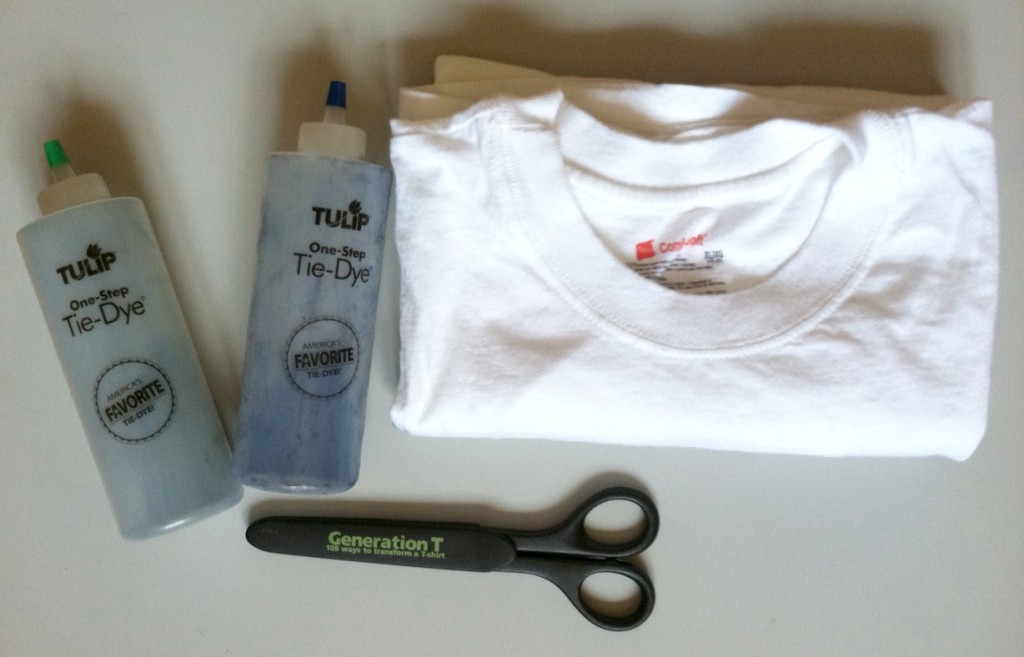 What you need:
-Plain white T-shirt
-Scissors
-Needle and thread or sewing machine
-Plastic container from recycling bin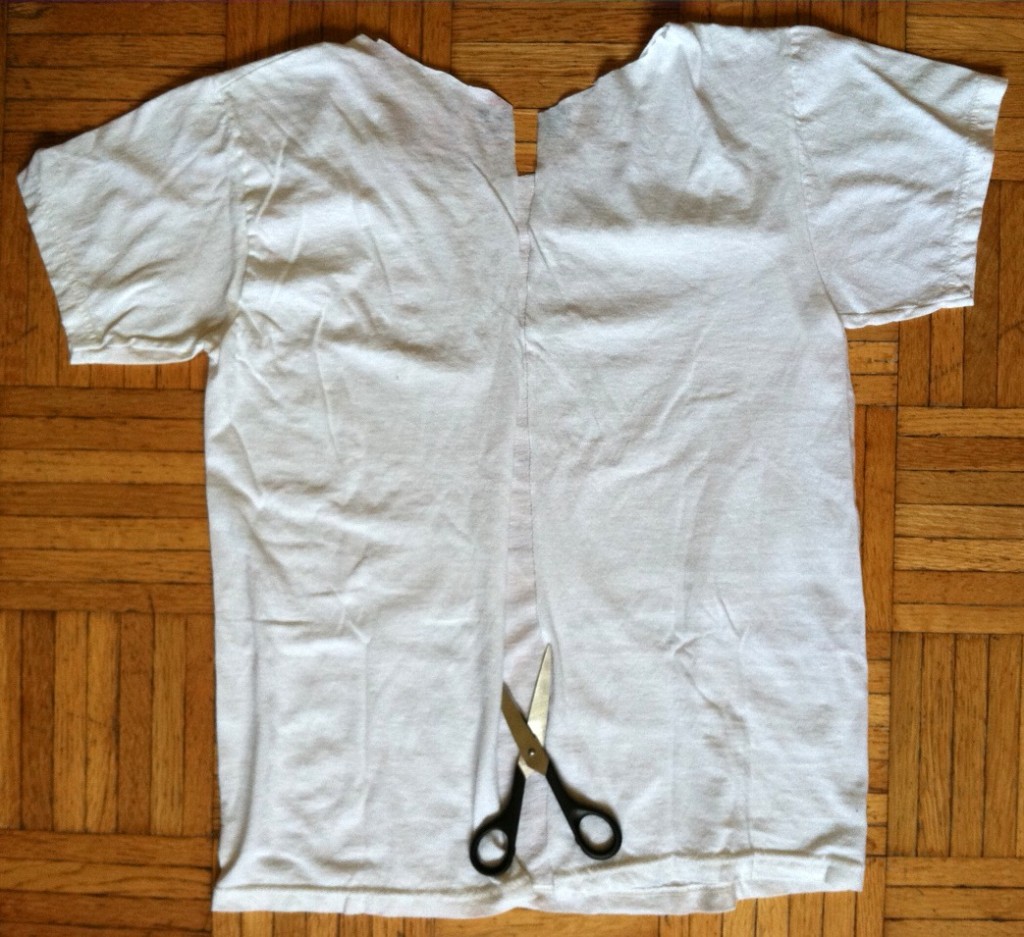 Lay the T-shirt flat, face down, and cut vertically up the back of the shirt, through only the back layer. Cut out the neckband, just outside the seam.
Cut off the sleeves, angling in on the back layer to remove the top shoulder seam, but following the seams in the front.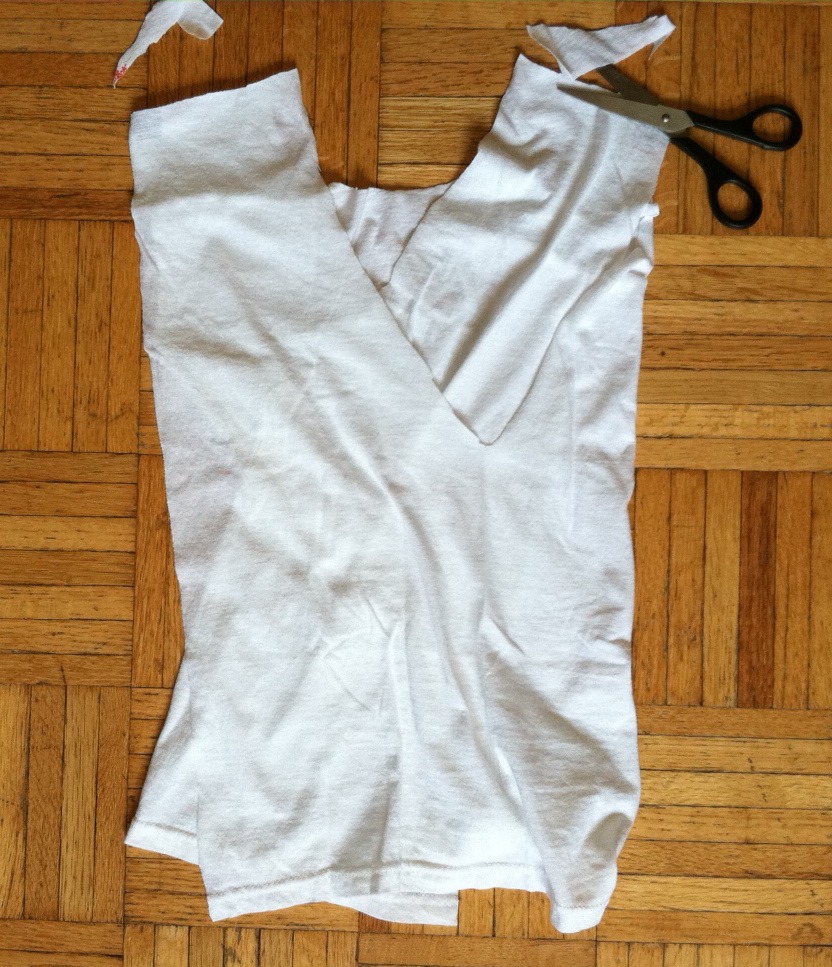 Cross the back strips, align them with the top of the shoulders at the front, and trim the edges so they line up.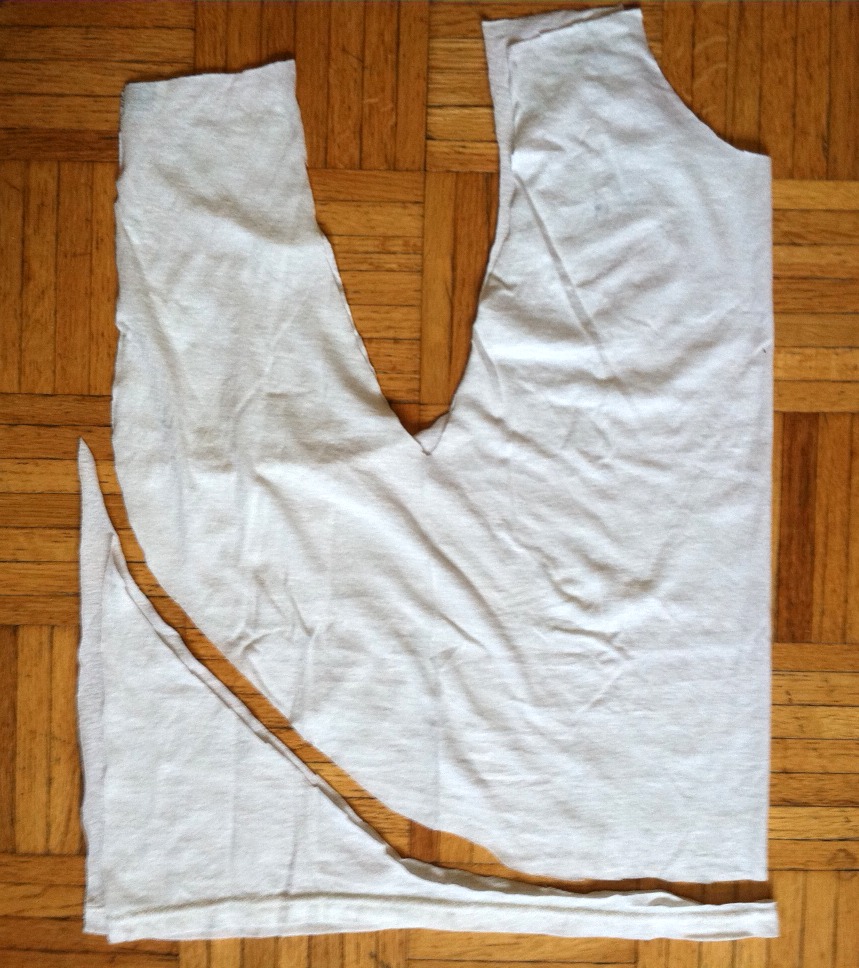 Open up the shirt and fold it sideways, so the back opening is now at left. Cut a curve from the folded right edge (the front) to the open back edge, gently arcing the edge and removing the bottom hem.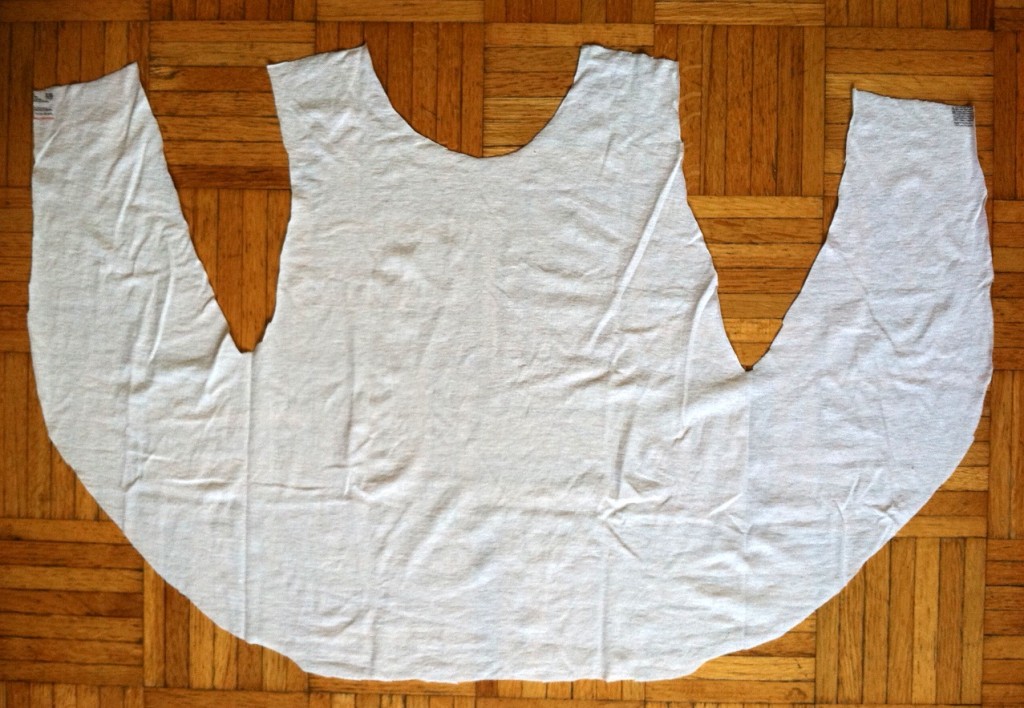 Flatten the fabric piece again and it should look like this.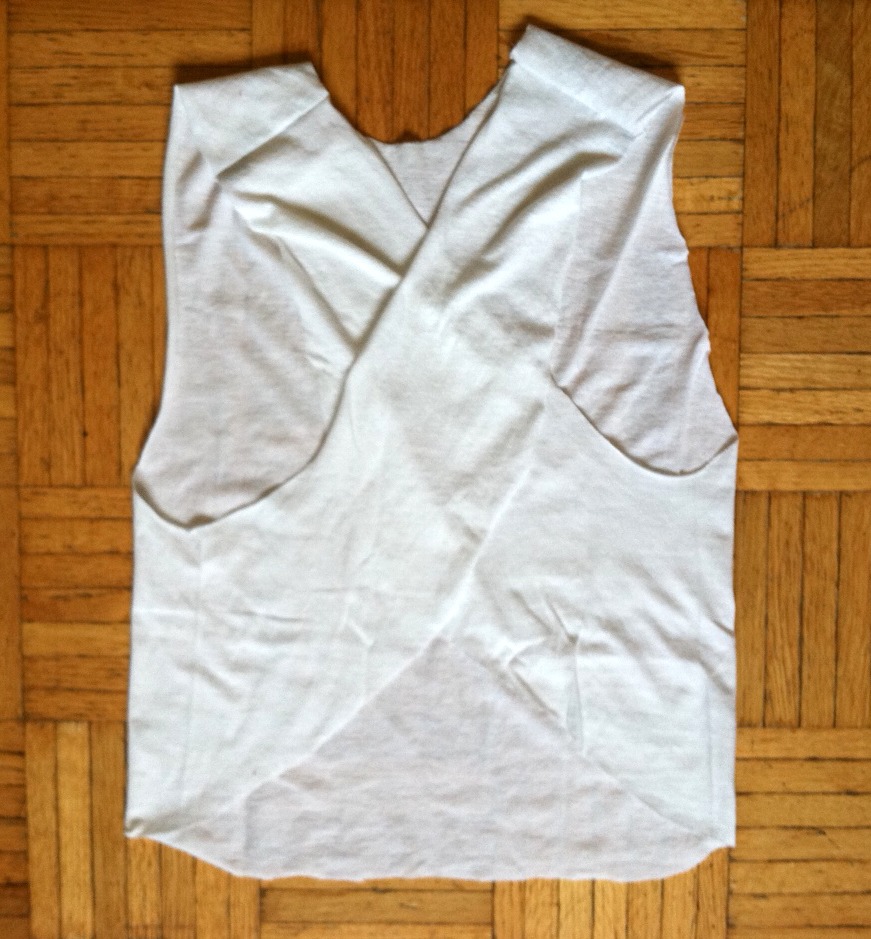 Cross the straps in the back, and use the needle and thread or sewing machine to stitch the shoulders back together again.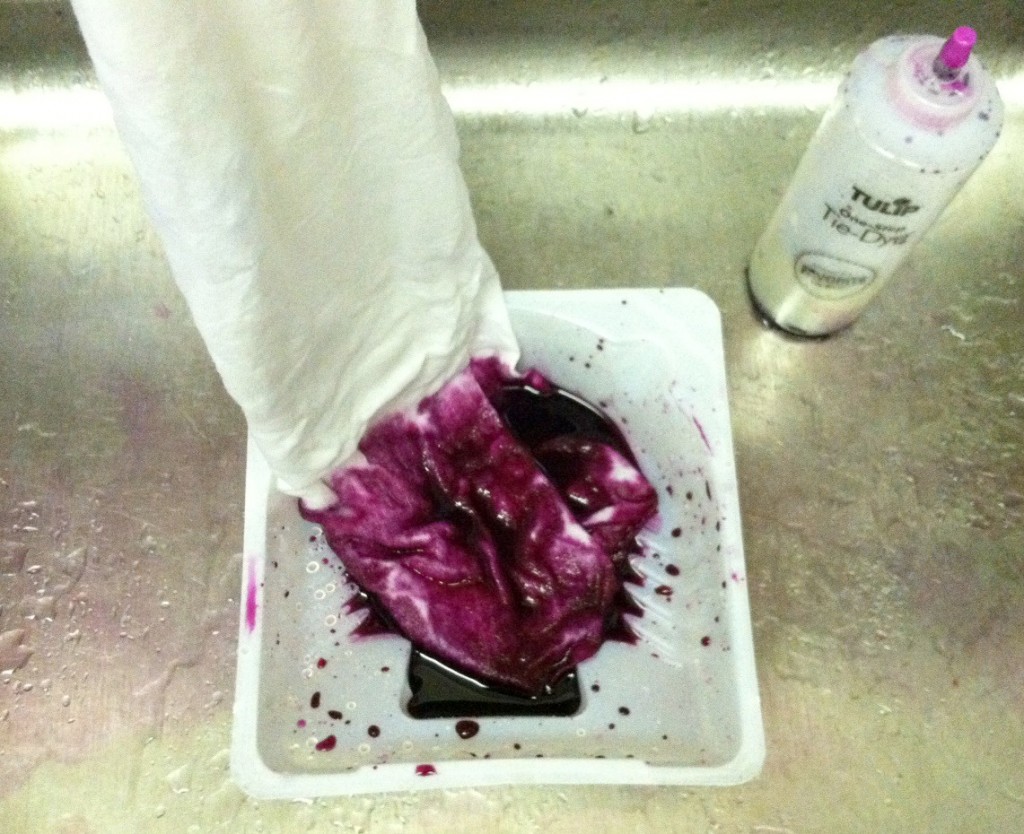 Fold the tank top lengthwise, in quarters. Dampen the fabric completely and mix your dye per the kit instructions. Prepare the container and empty your selected dye color(s) into it.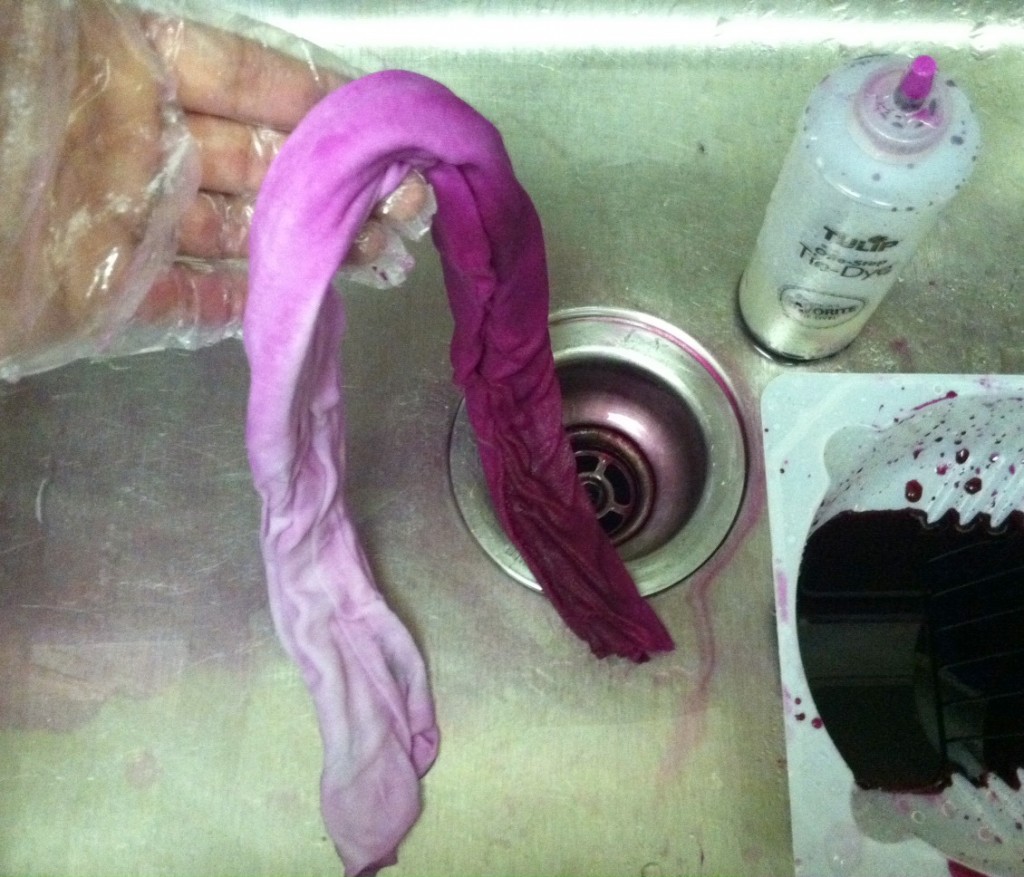 Let the bottom edge soak up the dye for a few minutes before inserting it deeper into the dye. When you get about halfway, remove the tank top, and gently squeeze the fabric to release some dye. Then turn your folded fabric upside down and let the dye run into the rest of the fabric. Rinse it gently before setting it aside to let the dye soak in. Then rinse thoroughly when completely dry, and let dry again.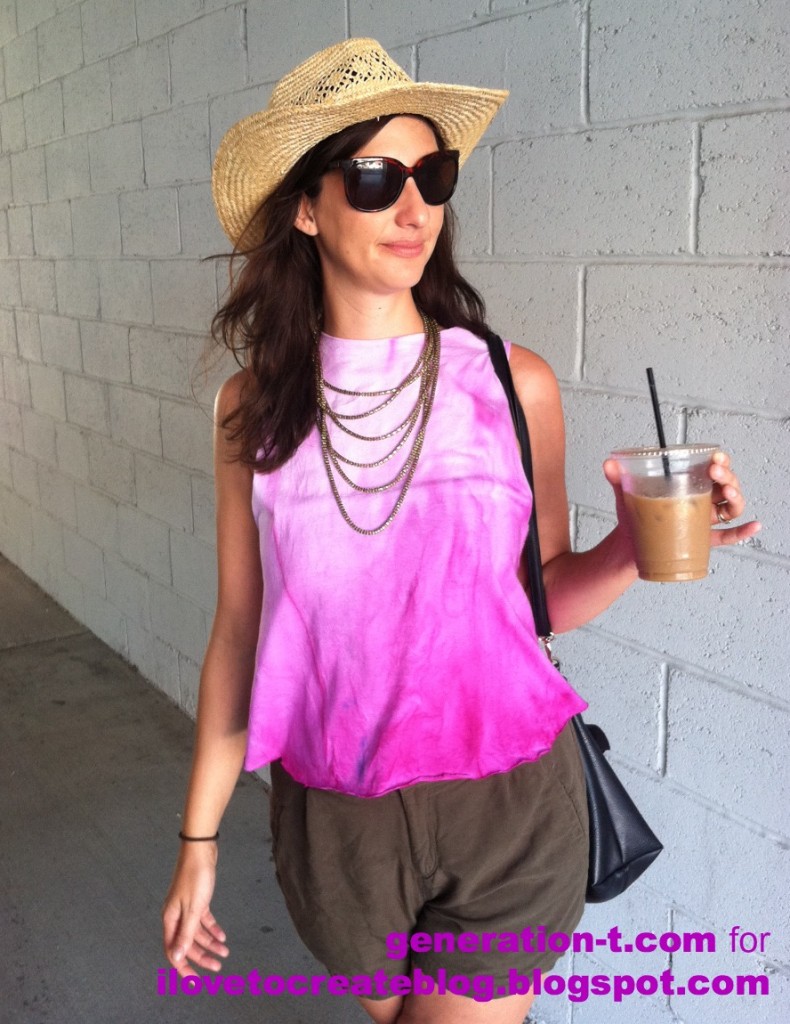 Try it on! Layer it over a fitted tank top or bandeau-style bra.
Head over to our
TIE DYE YOUR SUMMER
site for even more inspiration, how-to's, and fun videos to get you mega-inspired for some DIY summer fun!