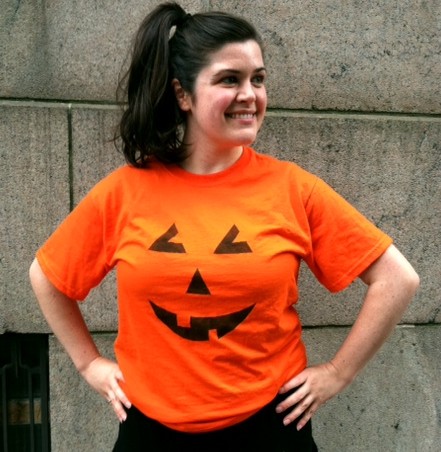 Following up last year's popular list of
10 Quick & Easy T-shirt Halloween Costumes
, here is another collection of ten DIY costumes on the fly. From the cinematic to the everyday, from the historical to the commercial, from the sweet to the oh-so-punny (scroll down to #10).... But let's start with a classic.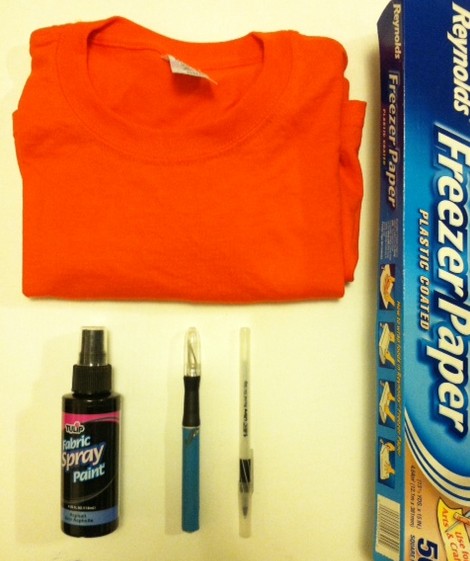 JACK-O-LANTERN T-SHIRT COSTUME
Materials:

-Orange T-shirt
-Tulip Fabric Spray Paint (in black)
-Pen
-Freezer Paper
-Craft knife and cutting mat
-Warm iron
-Newsprint paper
Make it:
1.
Use the pen to sketch out jack-o-lantern features on a sheet of freezer paper.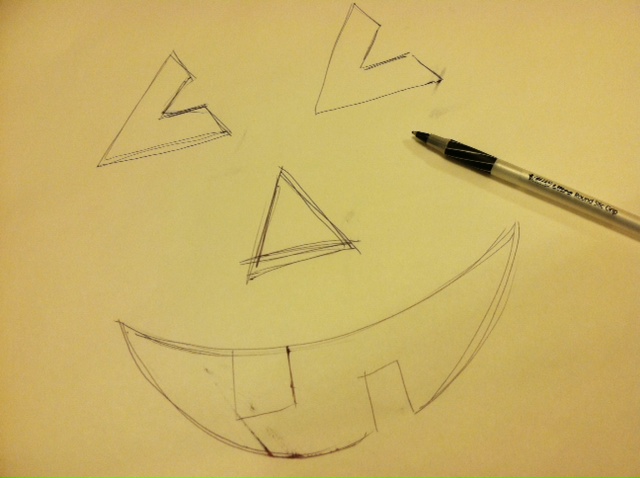 2.
Use the craft knife and cutting mat to cut out the features.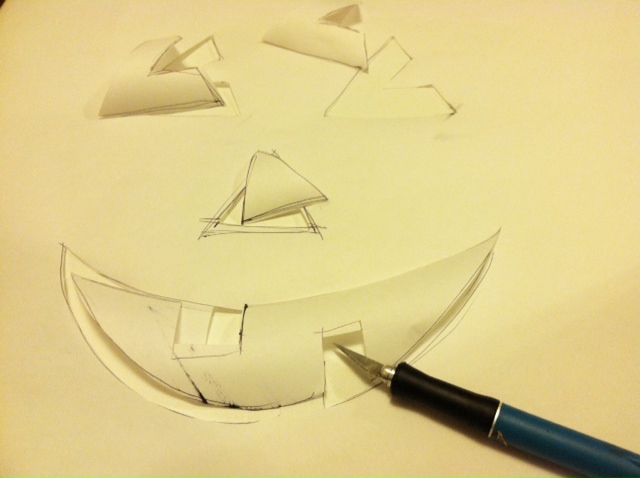 3.
Iron the freezer paper stencil onto the front of the T-shirt. Insert a sheet of newsprint between the layers of the shirt to prevent the paint from bleeding through.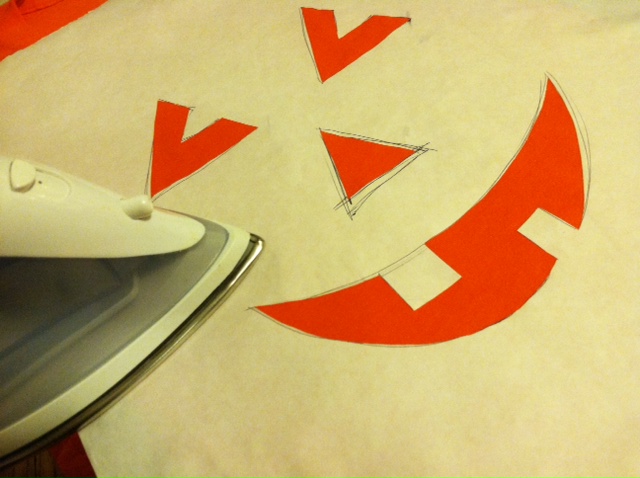 4.
Mask the parts of the T-shirt that are still visible, and spray over the stencil with black paint.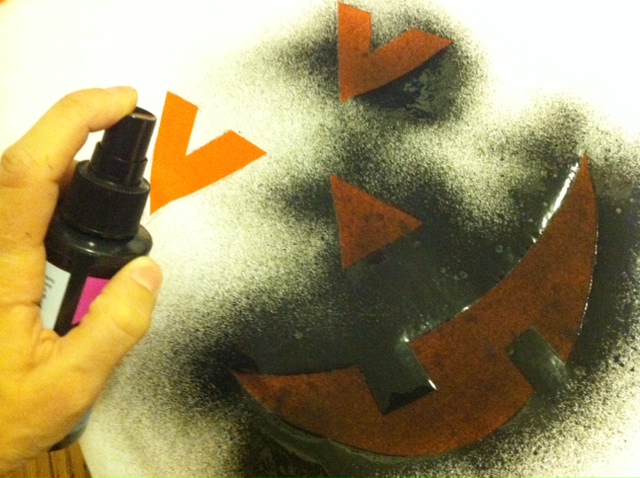 5.
Let the paint dry briefly, then peel up the stencil.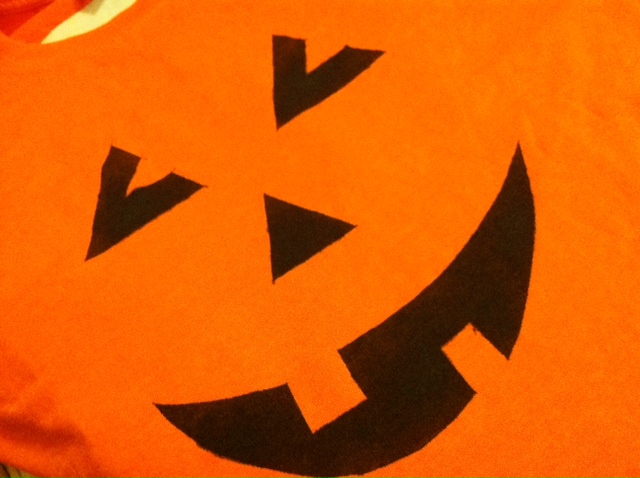 6.
Let the paint dry completely, then try on the T-shirt and go find a pumpkin patch to haunt!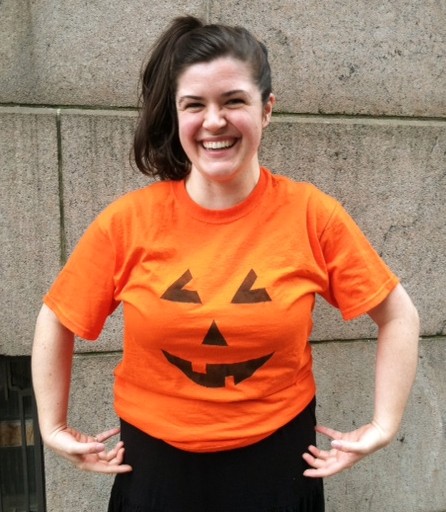 ---
WITHOUT FURTHER ADO, HERE ARE 10 COSTUMES TO MAKE WITH T-SHIRTS (including the JACK-O-LANTERN!)
#1 Jack-o-lantern.
As shown above, that pumpkin patch classic. Black paint on an orange T-shirt. Optional: Accessorize with a green vine and leaves headband.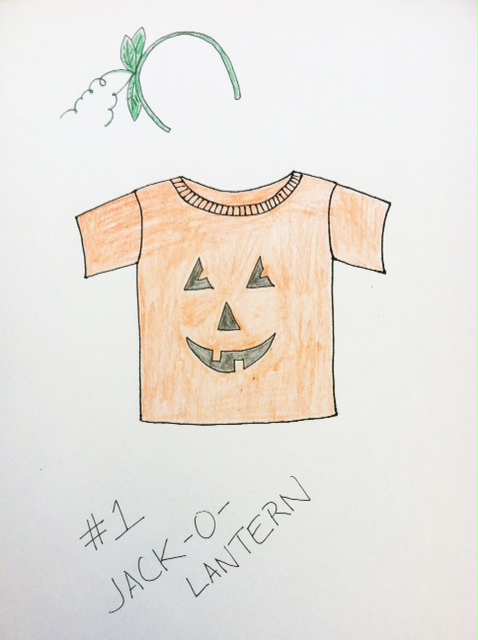 #2 Sunny day.
Paint white clouds on a pastel blue T-shirt, or stick pillow stuffing on the T-shirt. Inspired by one of our readers, Emily A. (not to be confused with Emily P., our model for this post!), who used a variation of the Mohawk Mo' Rock hat (from
Generation T: Beyond Fashion
) as the headpiece. We used this
more recent accessory
. And hey, you can always use the costume to moonlight in Ben & Jerry land.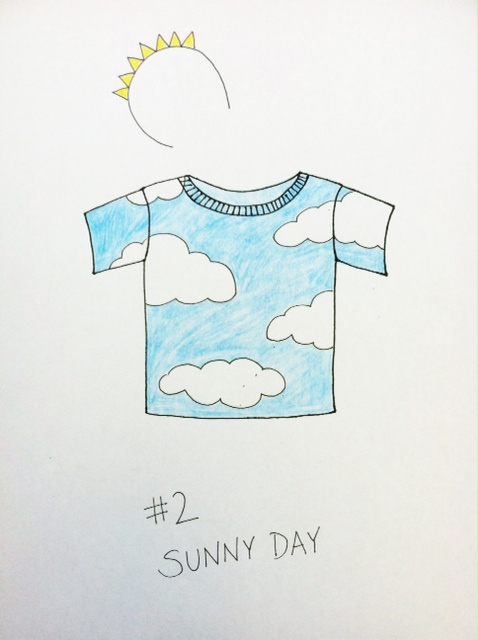 #3 Dominoes.
A fun and very easy group costume (just leave the ears and tail at home so you don't get mistaken for a dalmatian) -- use black fabric paint or black permanent marker on a white T-shirt. And if you get tired at any point while wearing the costume, simply lie down adjacent or end-to-end with a matching number on a friend's shirt!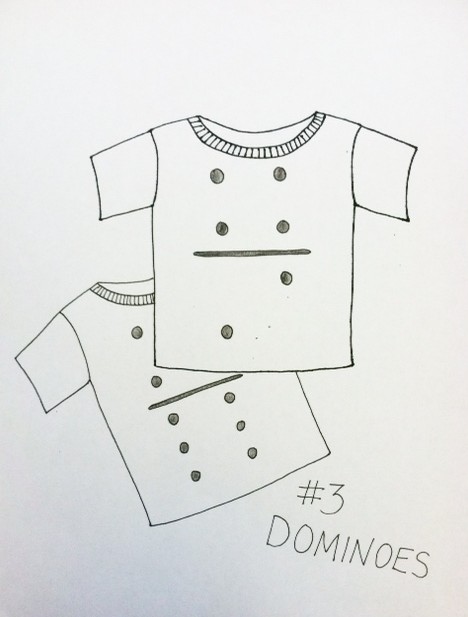 #4 Strawberry.
Paint yellow seeds on a red shirt, and use green T-shirt scraps to fashion a stem with leaves to sit a top your head. Go solo or meet up with friends to make blueberries, watermelon -- a whole fruit salad!
#5 Hippie.
Tie-dye a T-shirt
, then pair it with bell-bottom jeans, a headband, and any other . (Note: You have to schedule in additional drying time with this one.)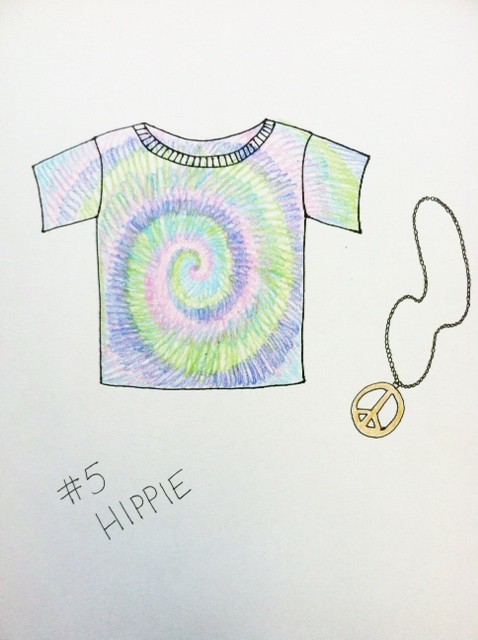 #6 Soup can.
Start with a plain white T-shirt and use a black permanent marker, stencils, and red and yellow paint to embellish it. Then convince a pal to go as Andy Warhol!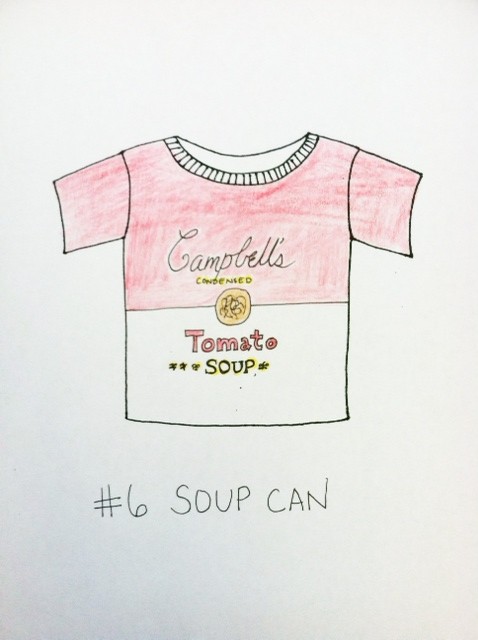 #7 X-ray.
A great way to show some skeleton on Halloween, use white paint on a black T-shirt (and the painted parts will show up gray.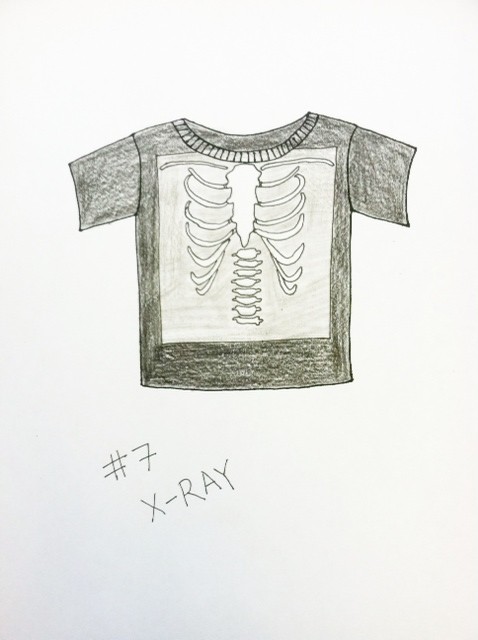 #8 M&M candies.
Paint white lowercase 'm's onto red, yellow, blue, green, orange, and/or brown T-shirts. Then really go the extra mile and wear white gloves and white sneakers. Gather up a group of friends for a whole handful of candies. Note: This approach also works for Skittles
!'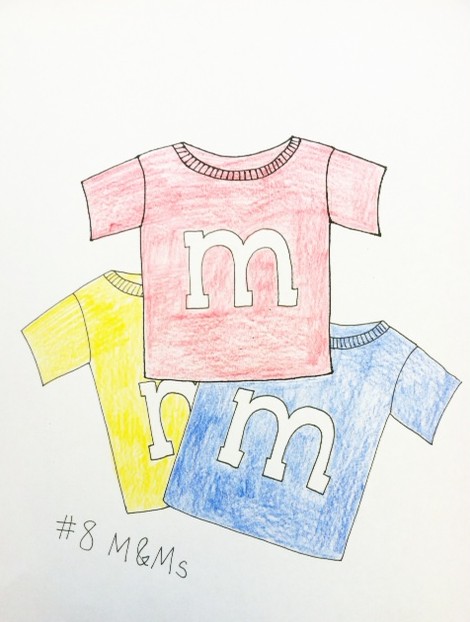 #9 Napoleon Dynamite.
Based on the indie hit, paint blue edges on a white T-shirt to mimic a ringer tee; paint or iron on letters to spell "Vote for Pedro." Top off with some wiry glasses and a curly wig.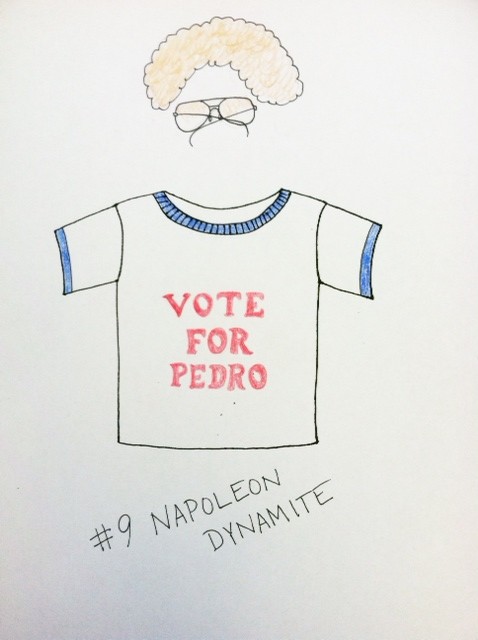 #10 Ceiling fan.
Heh. Number 1 fan of the ceiling. Get it?
Get it?
Use fabric markers or paints on a white T-shirt -- and plenty of props!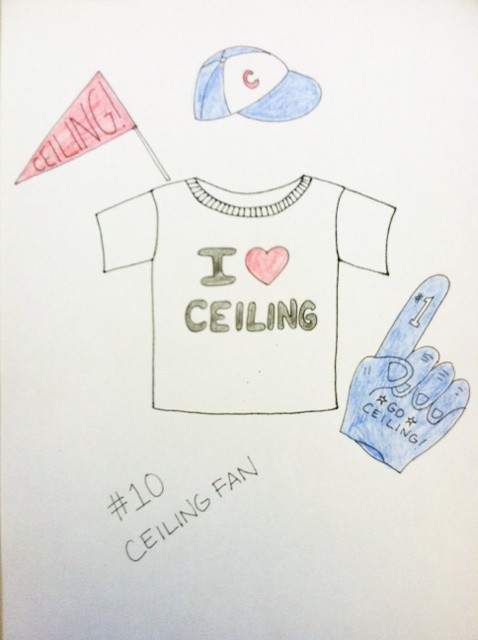 ---
Happy trick-or-treating everyone!
Here's to last-minute costumes that are as easy as 1, 2, 3.