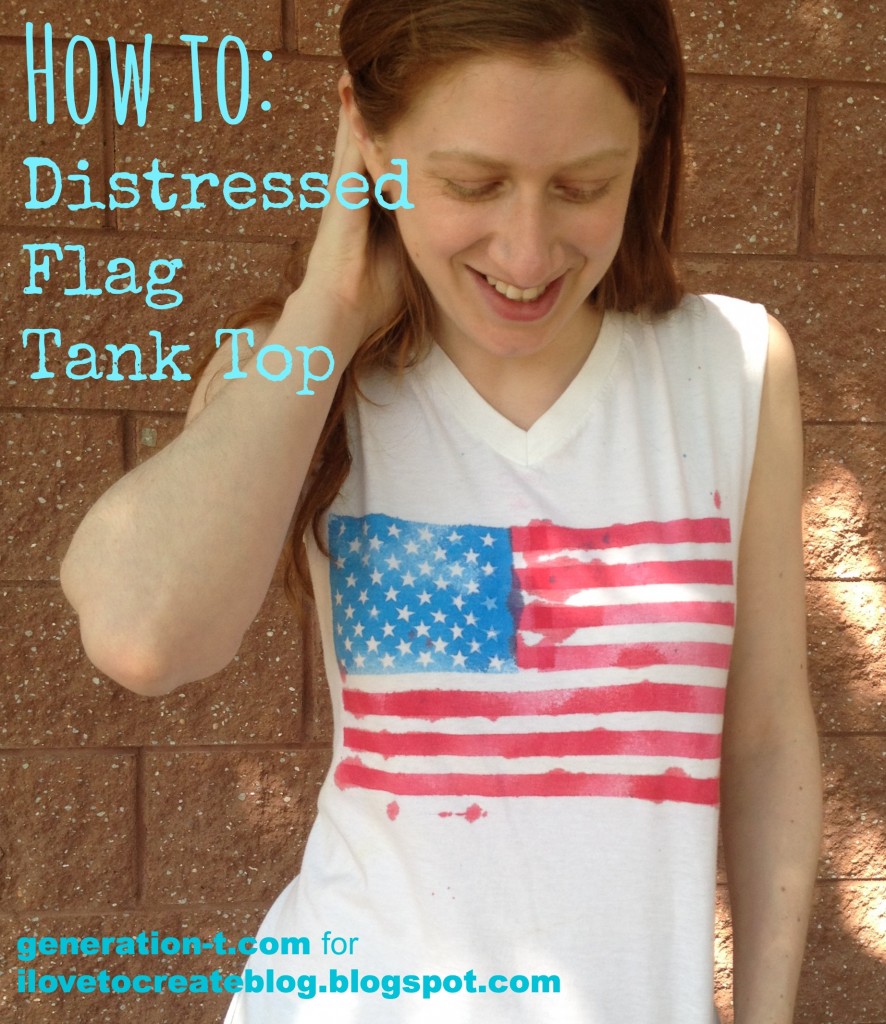 Between cheering on Team USA in the World Cup and all the 4th of July barbecues just around the corner, this project is at least a fashion twofer (
at least --
you can save it for next Memorial Day picnic, Flag Day...or whenever you're feeling stylishly patriotic!). With just a plain white T-shirt, some classic gold star stickers (50 of them, to be precise), clear tape, and fabric spray paint, you can, for just a few bucks,
make
a T-shirt that might otherwise retail for umm...$84(!!!)
. Here's how.

What You Need:
-Plain white T-shirt (I chose an old V-neck, but crew-neck works just as well)
-Gold or multi-colored star stickers (find them stocked with the teachers' supplies)
-Clear tape (for best results, look for 1/2"-wide tape)
-Scissors
-Ruler
-Scrap cardboard or paper to mask and insert between the layers of the shirt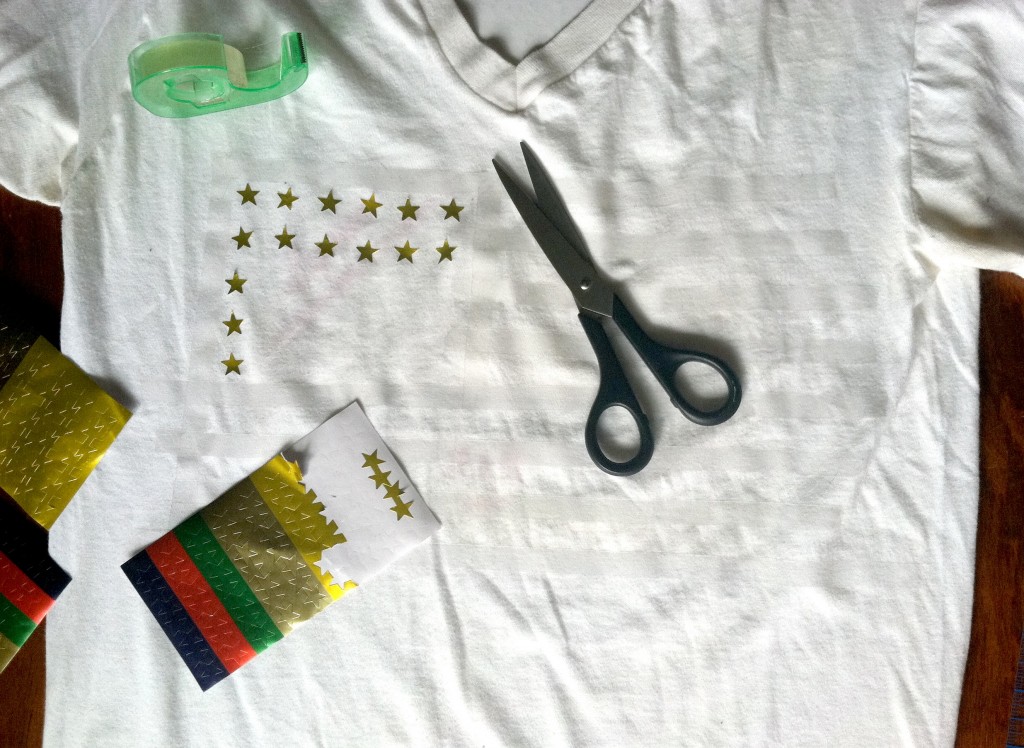 Lay the T-shirt flat and place a layer between the front and back to prevent the paint from bleeding through. Apply the tape first in a rectangular outline of the flag, then mark off the rectangle where the stars will be. Fill in strips of tape to represent the white strips of the flag (there are 6 white stripes and 7 red). Then start applying the star stickers in the upper right corner.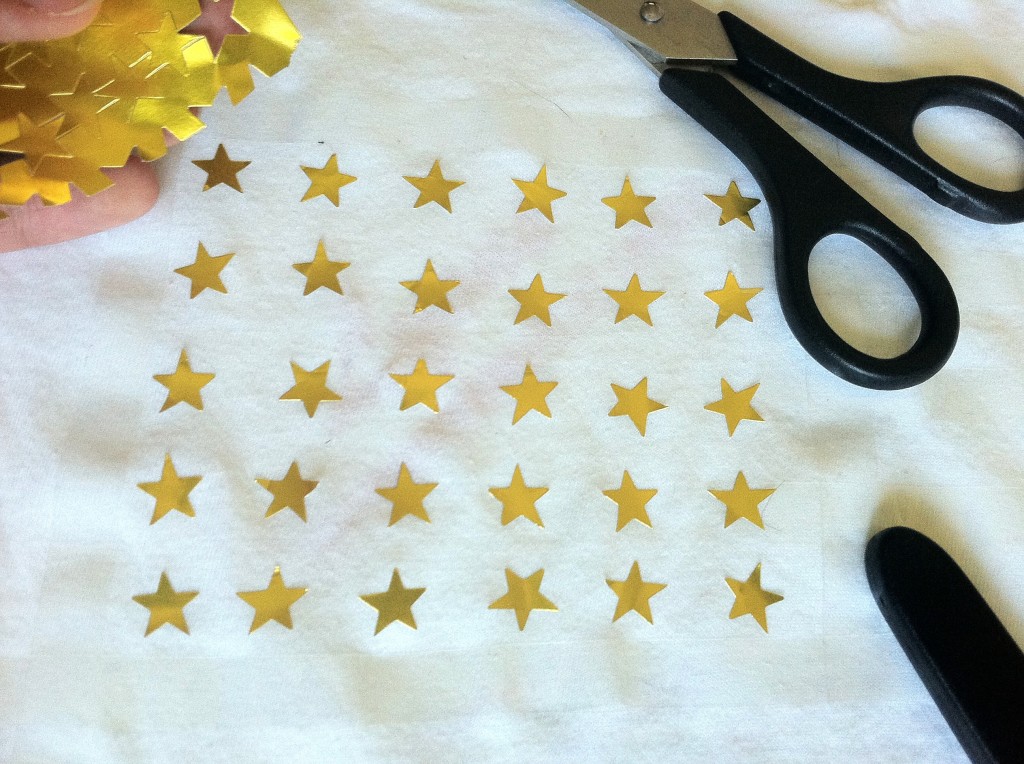 Start by arranging the stickers in a 6 by 5 grid. (Use the ruler if you'd like to align them.) But that's only 30 stars...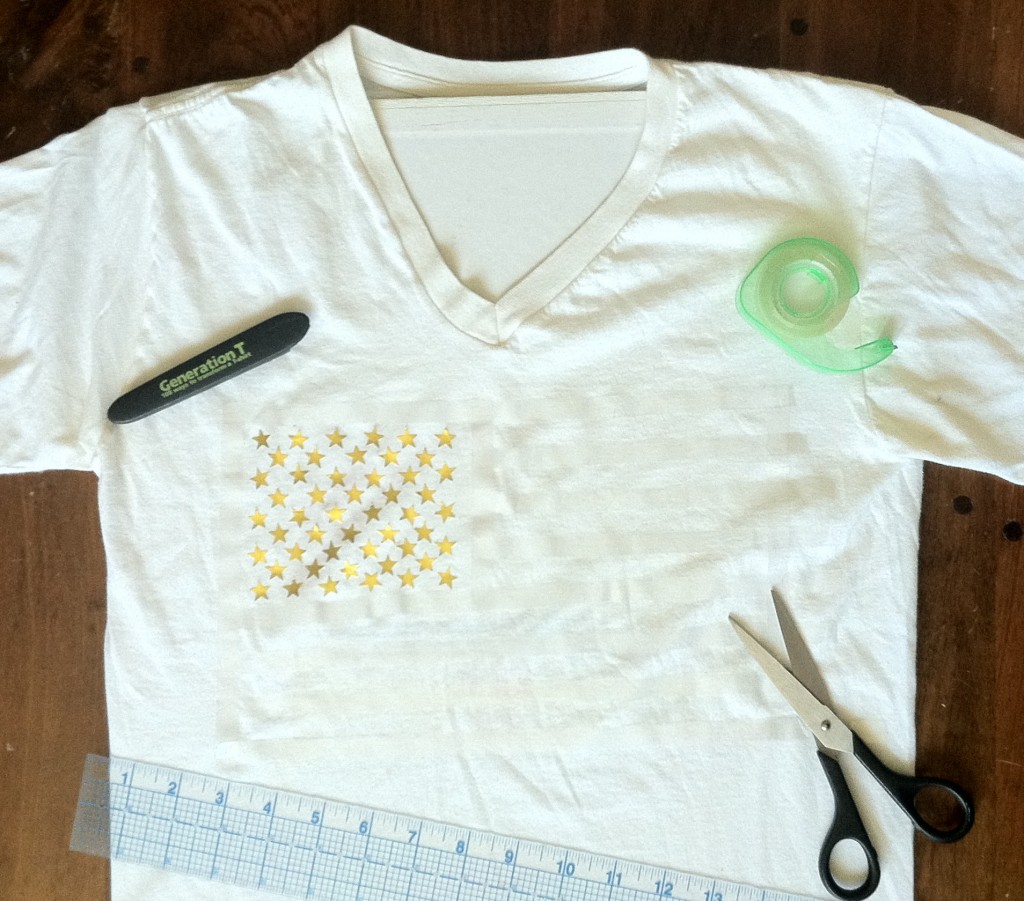 Press a sticker in the middle of every quadrant of four stars to recreate the correct pattern and number of stars for the flag (50, of course!).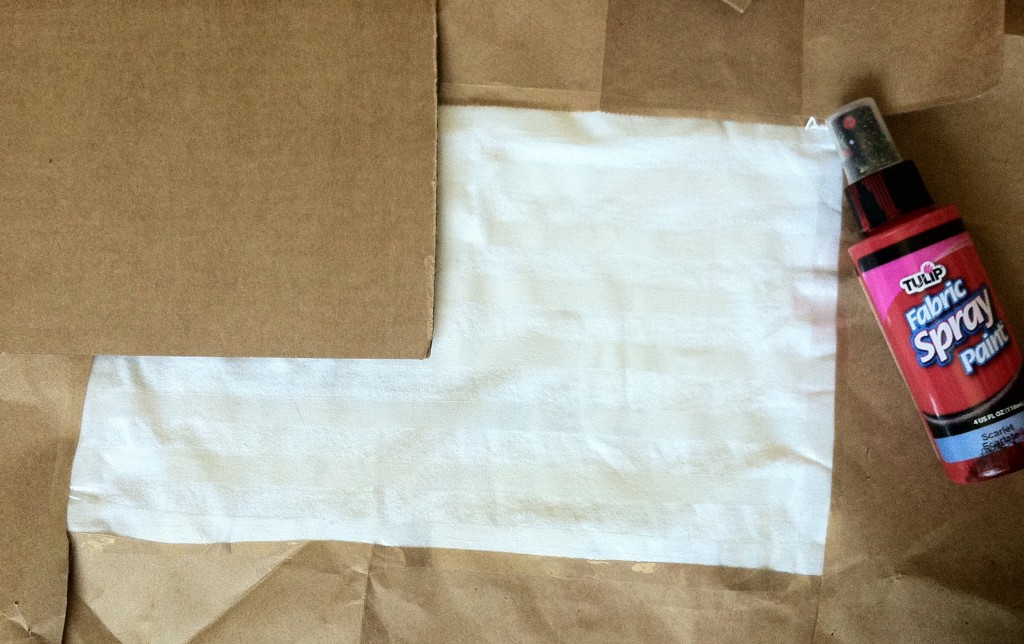 Use cardboard or paper to mask the star section and the rest of the T-shirt before spraying the red
Fabric Spray Paint
to create the stripes.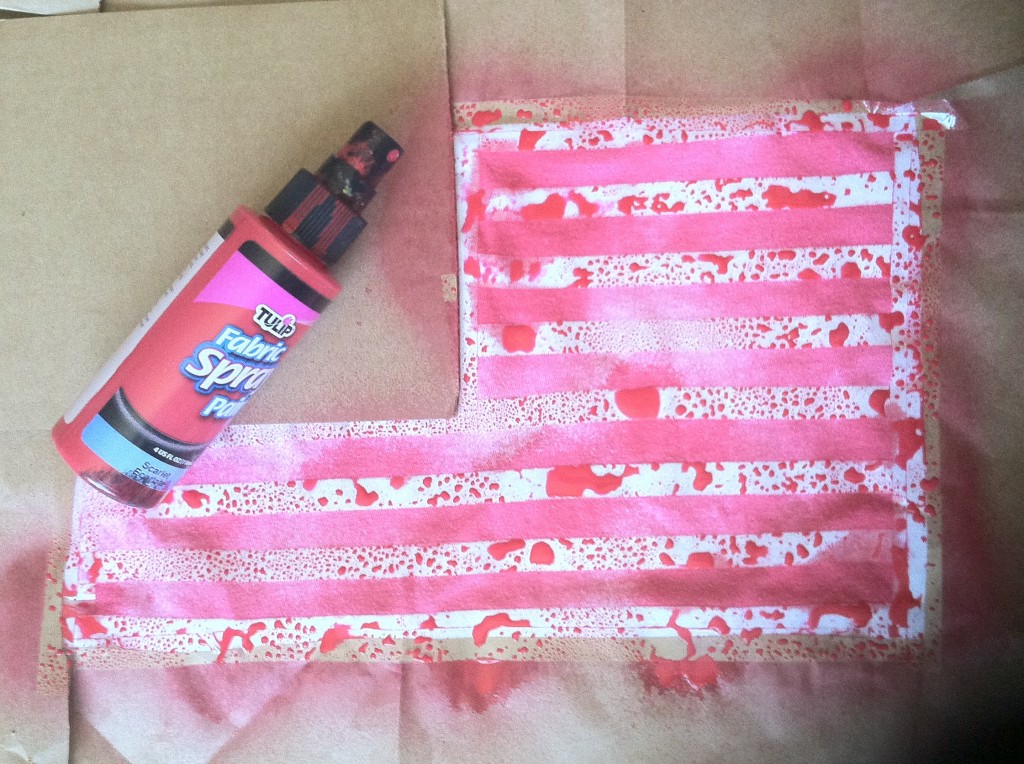 Spray lightly and unevenly to encourage the distressed look. Let it soak in a couple minutes. The paint will bleed a little bit, and that's that intended effect.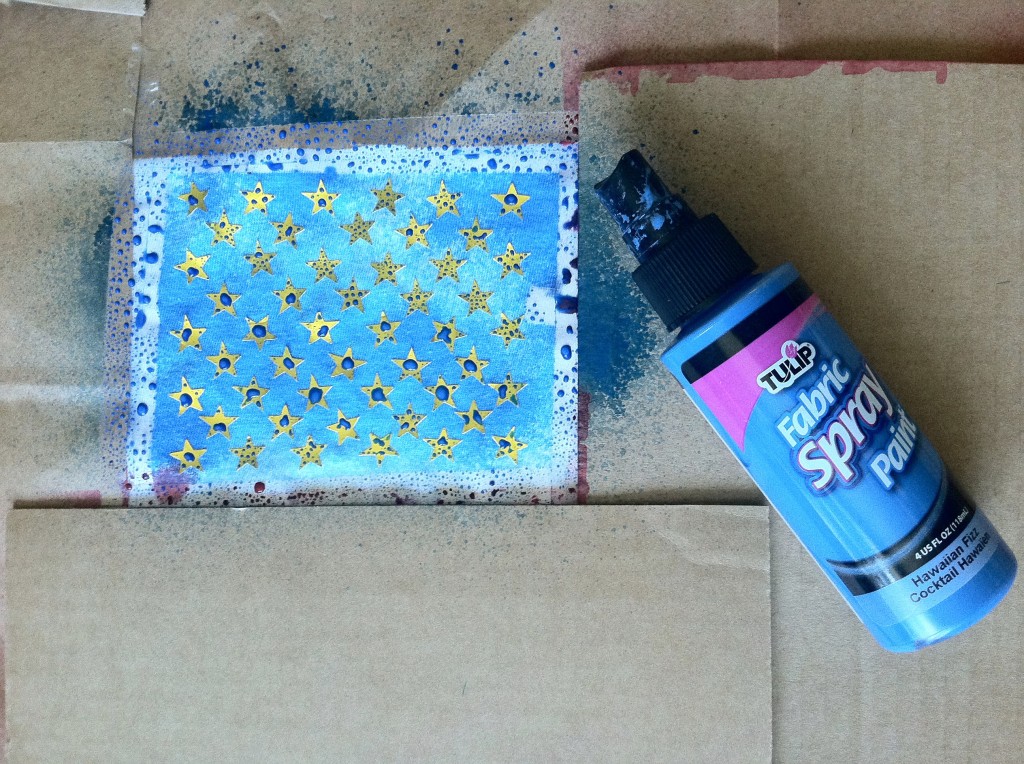 Then mask the striped section of the flag and use the blue
Fabric Spray Paint
to create the stars. Before you remove the tape outline, adjust the tape to complete the top four red stripes (they should touch the edge of the blue rectangle, but may not initially because of the vertical piece of tape that outlines the blue rectangle).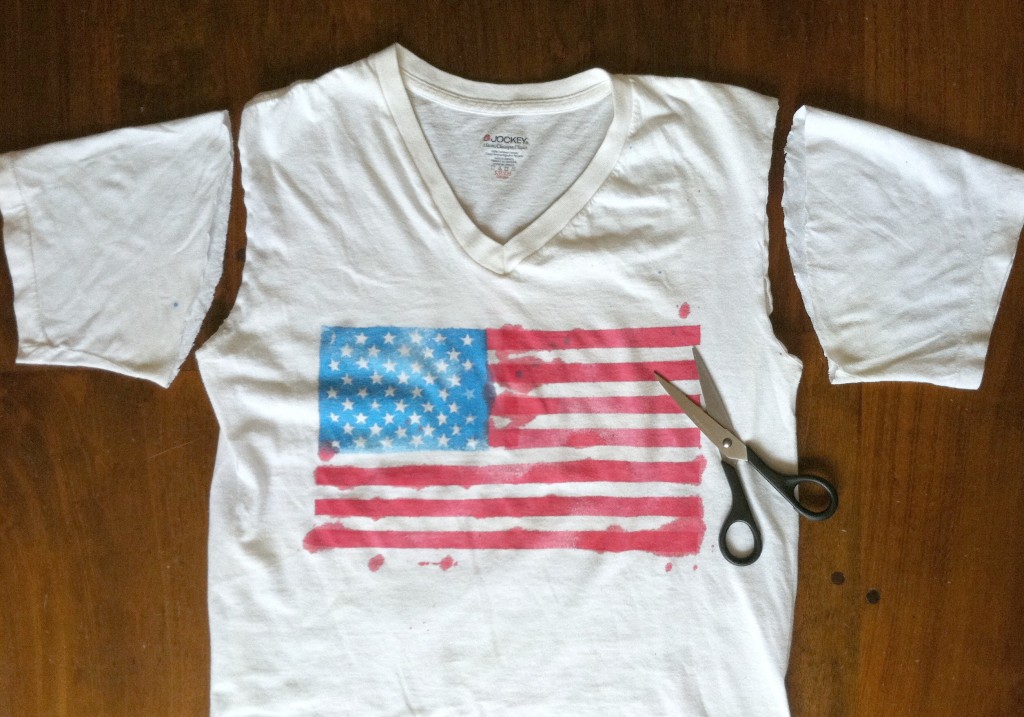 Let the T-shirt dry for a couple of minutes, then carefully peel off all the tape and stickers. Let the T-shirt dry completely and remove the cardboard from between its layers. Then (because I can't bear to not cut a T-shirt!) cut off the sleeves just outside the shoulder seams (keeping those seams intact will help the sleeve retain its shape and not get stretched out). Tip: Cut outside the seam, but also around the sleeve, through just one layer of fabric at a time, for neatness and accuracy.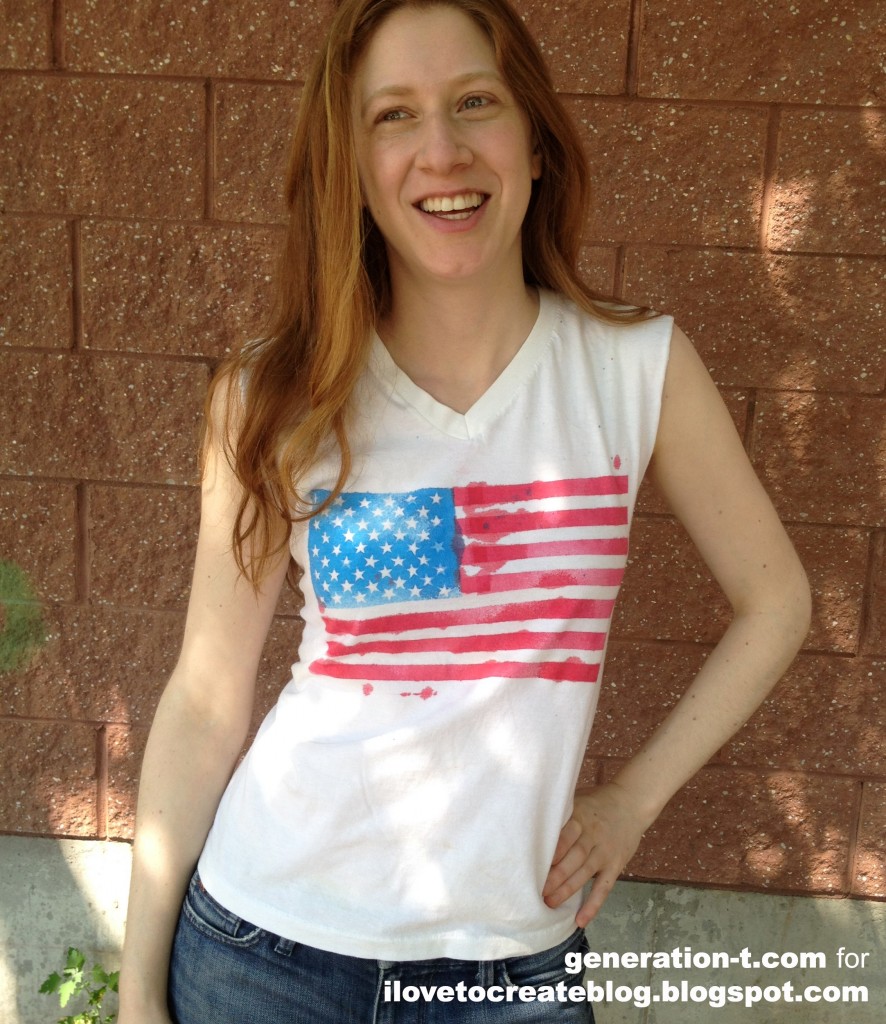 And it's ready to try on!
Head over to our
TIE DYE YOUR SUMMER
site for even more inspiration, how-to's, and fun videos to get you mega-inspired for some DIY summer fun!